No ordinary artist. No ordinary covers album. From the day he conceived the project to the moment he counted off the first song in the studio, Walter Trout had a bolder plan for 'Survivor Blues'.
"I'm riding in my car sometimes," says the US blues titan. "I've got a blues station on – and here's another band doing 'Got My Mojo Workin'. And there's a little voice in me that says, 'Does the world need another version of that song?'
So I came up with an idea. I didn't want to do 'Stormy Monday' or 'Messin' With The Kid'. I didn't want to do the blues greatest hits. I wanted to do old, obscure songs that have hardly been covered. And that's how Survivor Blues started…"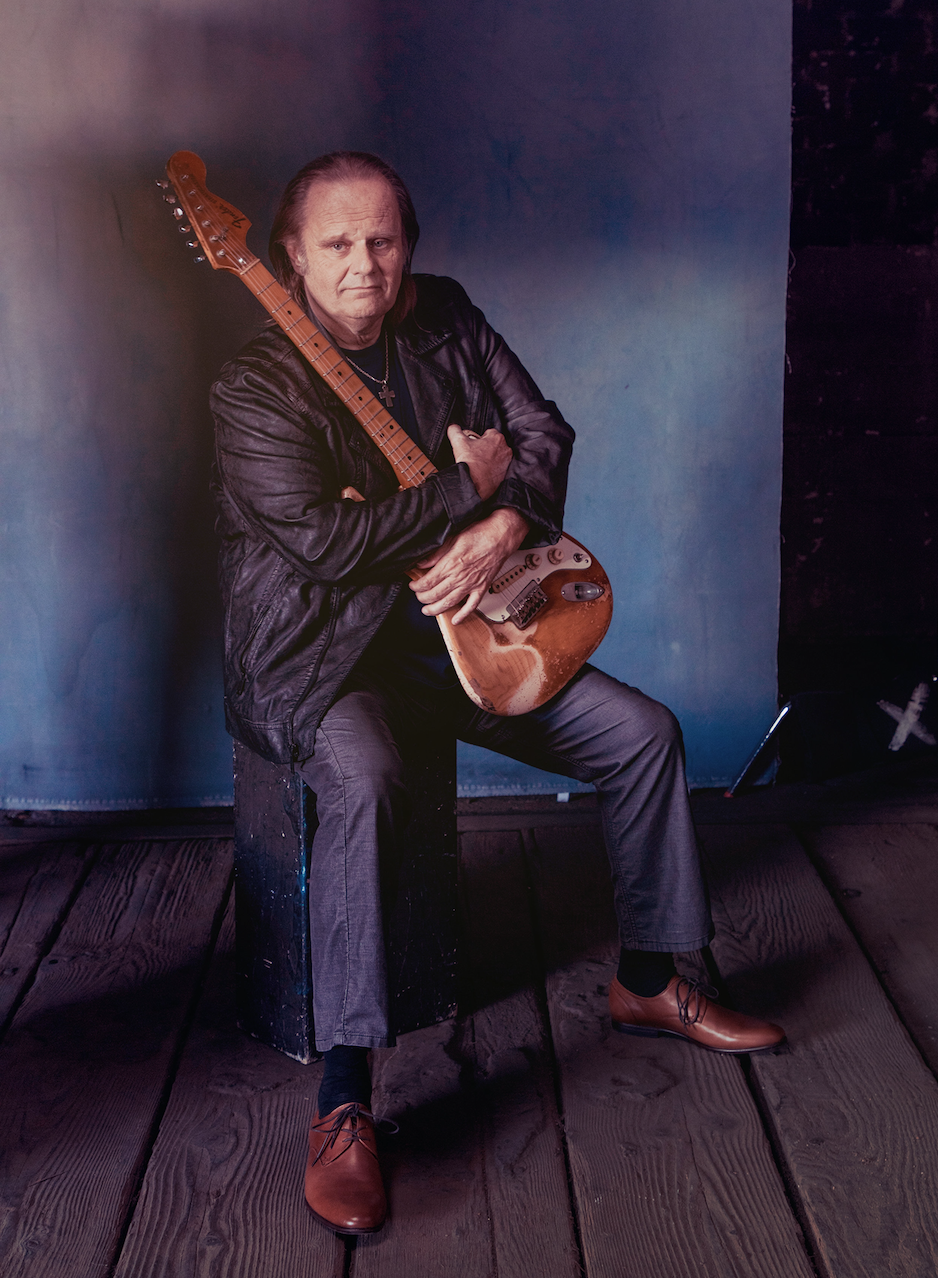 Trout made it his mission to harness the power and spirit of the originals while stamping his inimitable musical personality onto each new take. "My idea was to do these songs like me, to arrange them for my band and style," he explains, "not to just copy the originals note-for-note."
It takes a stellar lineup of musicians to reinterpret the greatest sunken treasures in the blues genre. But last September, as recording began at the Los Angeles studio of iconic Doors guitarist Robby Krieger, Trout and long-standing producer Eric Corne shared their vision with the only band who could measure up.
The thunder and finesse of drummer Michael Leasure. The muscular groove of bassist Johnny Griparic. The spell-casting fingers of keyboards session god and regular Trout conspirator, Skip Edwards. "I'd play them the original," remembers Trout, "and then I'd say, 'Here's how the song goes, what have you got?' I'd give these guys a lot of freedom.
The record was mostly done live, with us set up in a circle, just to get the feel of us going there together. And you can feel it, y'know?"
All they needed was a title. And as Trout surveyed his bloodied-but-unbowed cohorts – and reflected on a collection of blues songs whose raw power remained undimmed – he knew the suggestion of his wife and manager, Marie, couldn't be topped.
"We started thinking about these enduring songs and the guys playing on the album," he reflects. "Mike is in recovery. Johnny almost didn't make it. Skip has had a triple bypass. And I almost didn't make it after my liver disease in 2014.
So Marie said to me, 'You're a group of survivors. You've all been through hell and you've come back.
These songs are survivors. This album needs to be called Survivor Blues'. I just looked at her and said: 'You got it'."
For More Info – Walter Trout
More from Survivor Blues.
Walter also announced this good news on his Twitter page.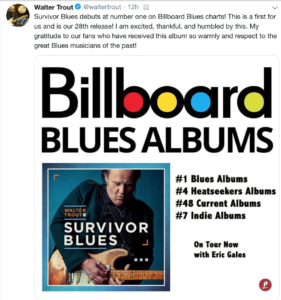 And this…