A selection of photos from the Blues Matters stage at Jaks during The Great British Rock & Blues Festival at Skegness Resort.
Friday evening began with Gerry Jablonski & The Electric Band, images by Colin Campbell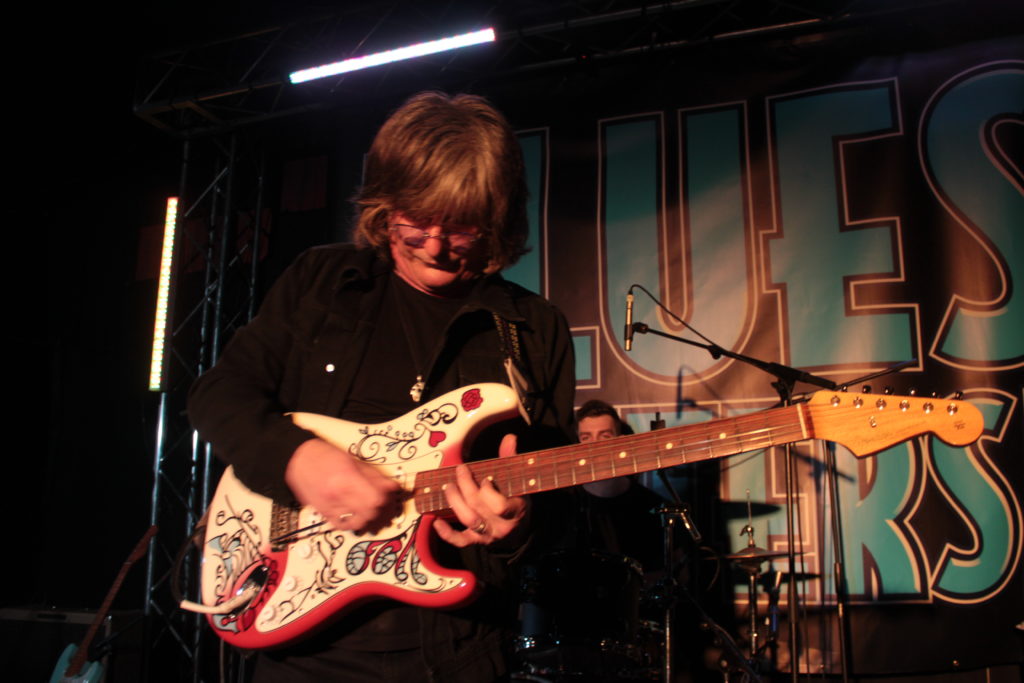 Teed Up by Colin Campbell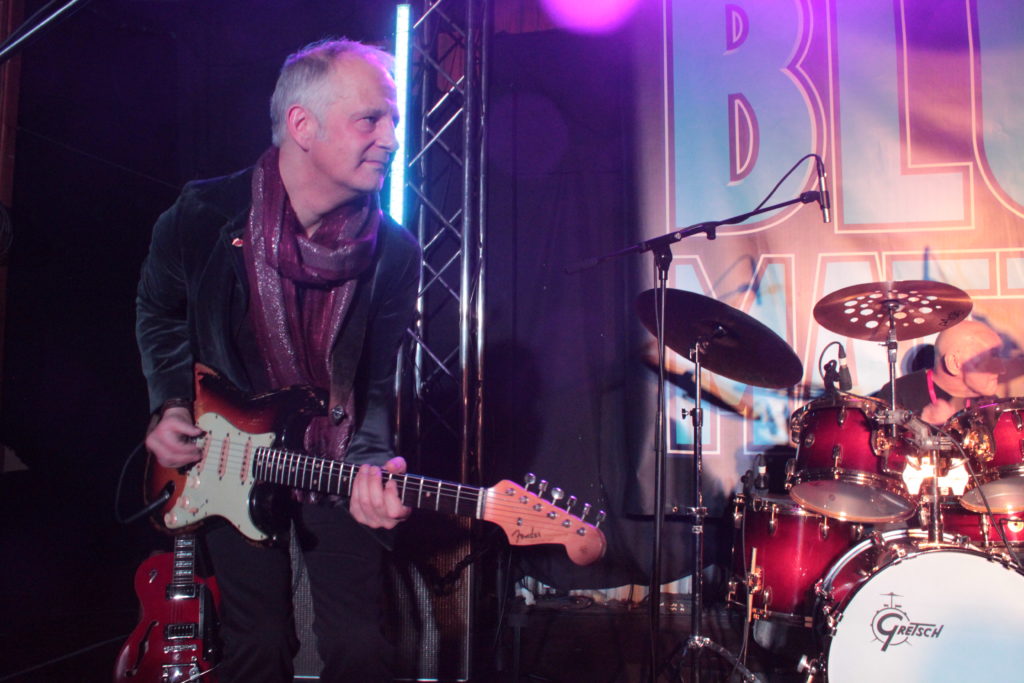 Saturday afternoon was the Jam session, images by Colin CampbellRoadhouse were first up on Saturday night, images by Colin CampbellThe Achievers by Jennifer Noble
Images below are frontman Steve Ferbrache and Harmonica player Rufus by Jennifer NobleThe Milk Men by Jennifer NobleSunday (sorry no acoustic session images for Lucy Zirin or Zoe Schwarz & Rob Koral)
George Shovlin & George Lamb by Colin CampbellZoe Schwarz & Blue CommotionDani Wilde by Jennifer NobleAnd finally, the weekend was closed by the one & only Dana Gillespie, all images by Jennifer Noble.A more detailed review will appear in the next edition of Blues Matters magazine but in the meantime here are a few words from BM contributor Stephen Harrison.
The Great British Rock & Blues Festival at Butlins Skegness
January 18th-21st 2019
As a member of the Blues Matters Team, this was my first taste of the festival. I'd heard from other members of Blues Matters just how good the festival was…Well that was a bit of an understatement.
Arriving with my wife Julie and fellow Blues Matters magazine contributor Rowland Jones, on Friday afternoon, we settled in and got around to meeting up with the rest of the team and started to set up the BM stand in The Skyline.
On the stand were various back issues of the mag along with fliers promoting our online subscription offer.
Inside The Skyline was the Introducing stage where at 4.00pm the John Dee Trio opened proceedings. This was just the beginning of what was to be a fantastic weekend of blues music that I had so anticipated.
While different bands appeared on the Introducing Stage we actively engaged in meeting and chatting to many fans who had gathered for the weekend's festivities.
Hearing what people said they liked about Blues Matters magazine and what they were looking forward to in coming issues was a treat indeed. People from all over the UK and Europe and America were passing through and chatting with us all.
The Jaks stage which once again was hosted by BM magazine started at 8.00pm Friday evening. The first band onstage were Gerry Jablonski & The Electric Band. Hailing from Scotland & Poland they immediately captured the mood of the audience with their blues/rock delivery. What a way to start proceedings.
This was merely the beginning of such an amazing weekend of awesome blues music. As well as The Skyline and Jaks there were also Reds/Rock stage and the main Centre/Blues stage also located within The Skyline perimeter.
From Gerry Jablonski to Roadhouse to The Achievers and The Milk Men it was just wall to wall blues at it's finest.
Memorable performances from FM on Reds stage on Saturday evening just shows the talent on show. Obviously being a part of the BM Team I'm a little biased towards Jaks stage and the wealth of blues artists on offer.
If you need any further convincing just how much standing Blues Matters has at Butlins Great British Rock & Blues Festival, then look no further than the closing act on Sunday evening. The one and only Dana Gillespie. That speaks volumes!
A perfect way to end what was a stunning weekend of blues. This was my first visit to the festival. It will not be my last. Thanks to everyone involved in the organization of the event, the light and sound engineers and of course all the artists that travelled far and wide.
Review by Stephen HarrisonBM Team member Colin Campbell showing off our fabulous stand at the festival.Glenn Noble another BM Team member working hard on the stand over the weekend.Don't forget to keep an eye for the next edition of Blues Matters magazine where we will have more photos and a more detailed review for you, all in Issue 107.