Inside the
APRIL/MAY

 edition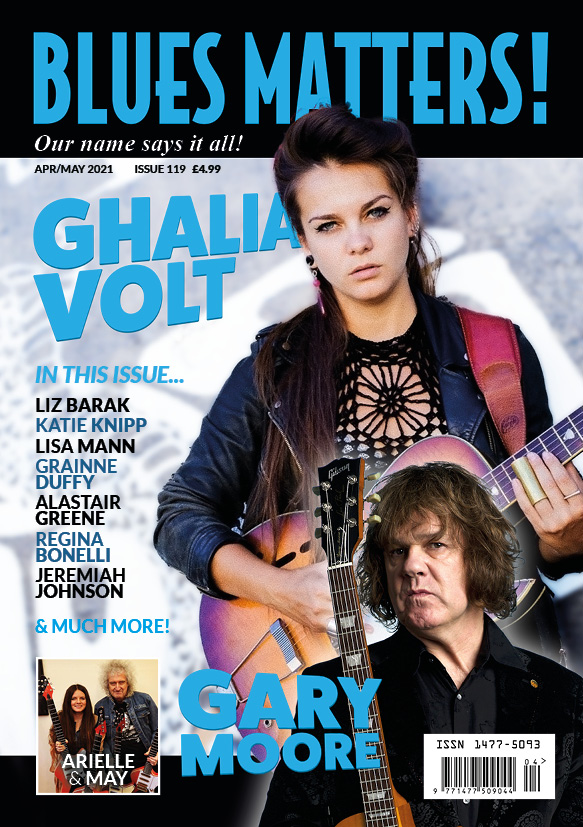 Ghalia tells us
"it was intense work and a lot of practice"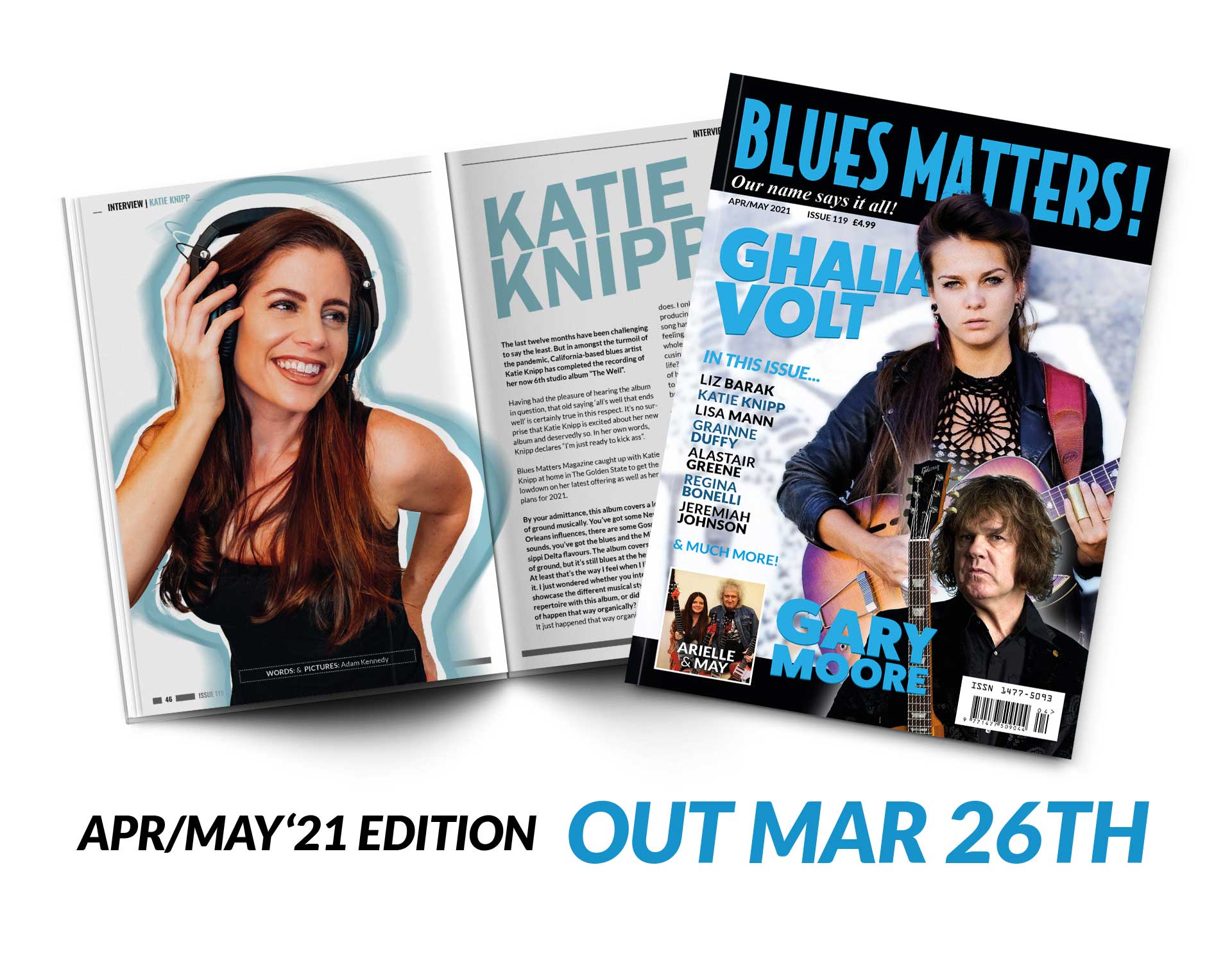 The last twelve months have been challenging to say the least. But in amongst the turmoil of the pandemic, California-based blues artist Katie Knipp has completed the recording of her now 6th studio album "The Well".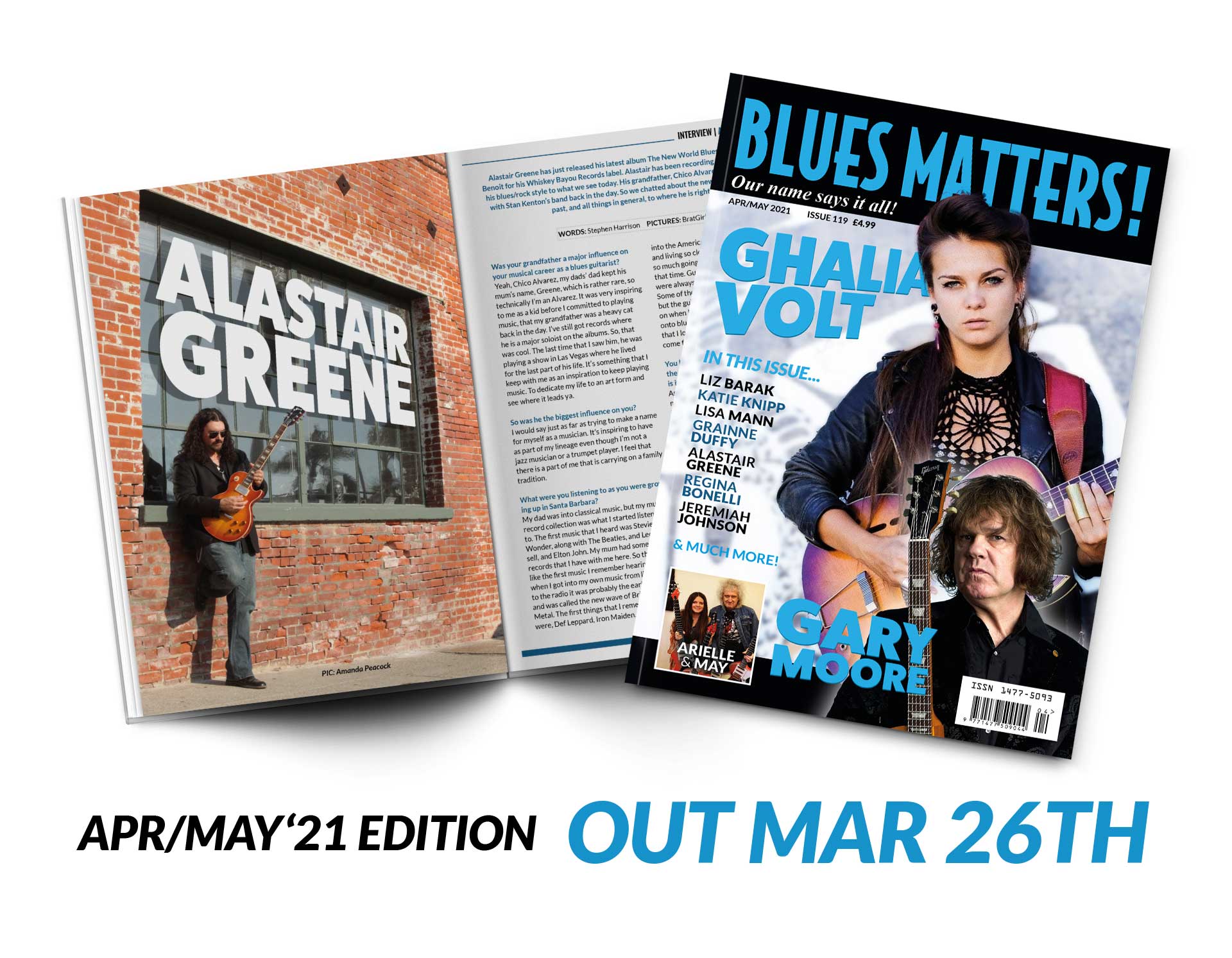 Alastair Greene has just released his latest album The New World Blues, recorded with Tab Benoit for his Whiskey Bayou Records label. Alastair has been recording since 2002, developing his blues/rock style to what we see today. His grandfather, Chico Alvarez was a trumpet player with Stan Kenton's band back in the day. So we chatted about the new album and his musical past, and all things in general, to where he is right now.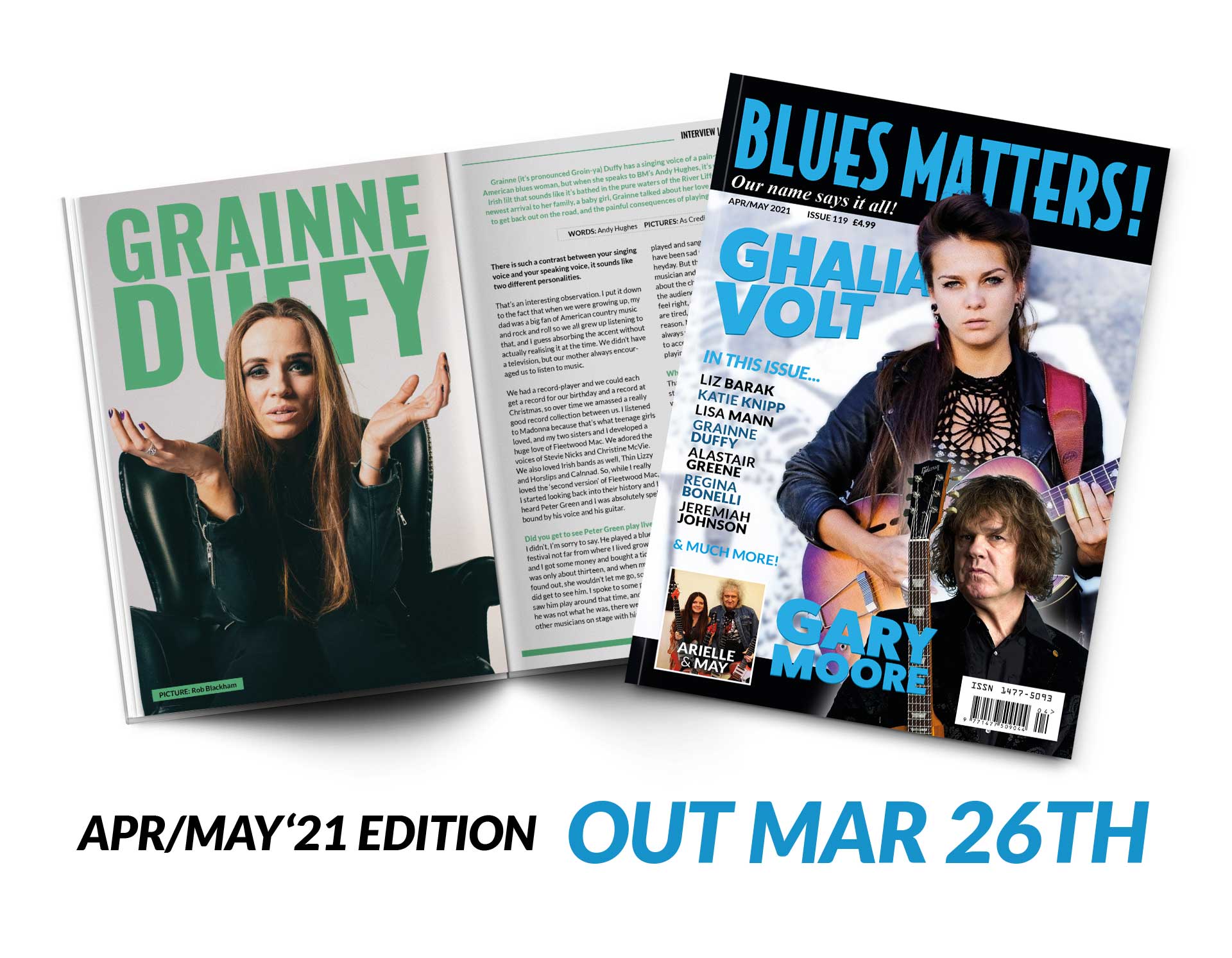 Grainne (it's pronounced Groin-ya) Duffy has a singing voice of a pain-soaked, worn-down American blues woman, but when she speaks to BM's Andy Hughes, it's with a pure and musical Irish lilt that sounds like it's bathed in the pure waters of the River Liffey. Nursing to sleep the newest arrival to her family, a baby girl, Grainne talked about her love of blues music, her desire to get back out on the road, and the painful consequences of playing a Gibson Les Paul Guitar.
JERIMIAH JOHNSON
Got to keep moving forward!
ARIELLE
An analogue girl in a digital world
CURTIS SALGADO
You're Going To Miss My Sorry Ass
LISA MANN
Part 2 of our interview with Lisa
LIZ BARAK
A versatile and innovative artist
REGINA BONELLI
Telling us about her True Groove
AND MUCH MORE!