Inside the February/March edition of Blues Matters…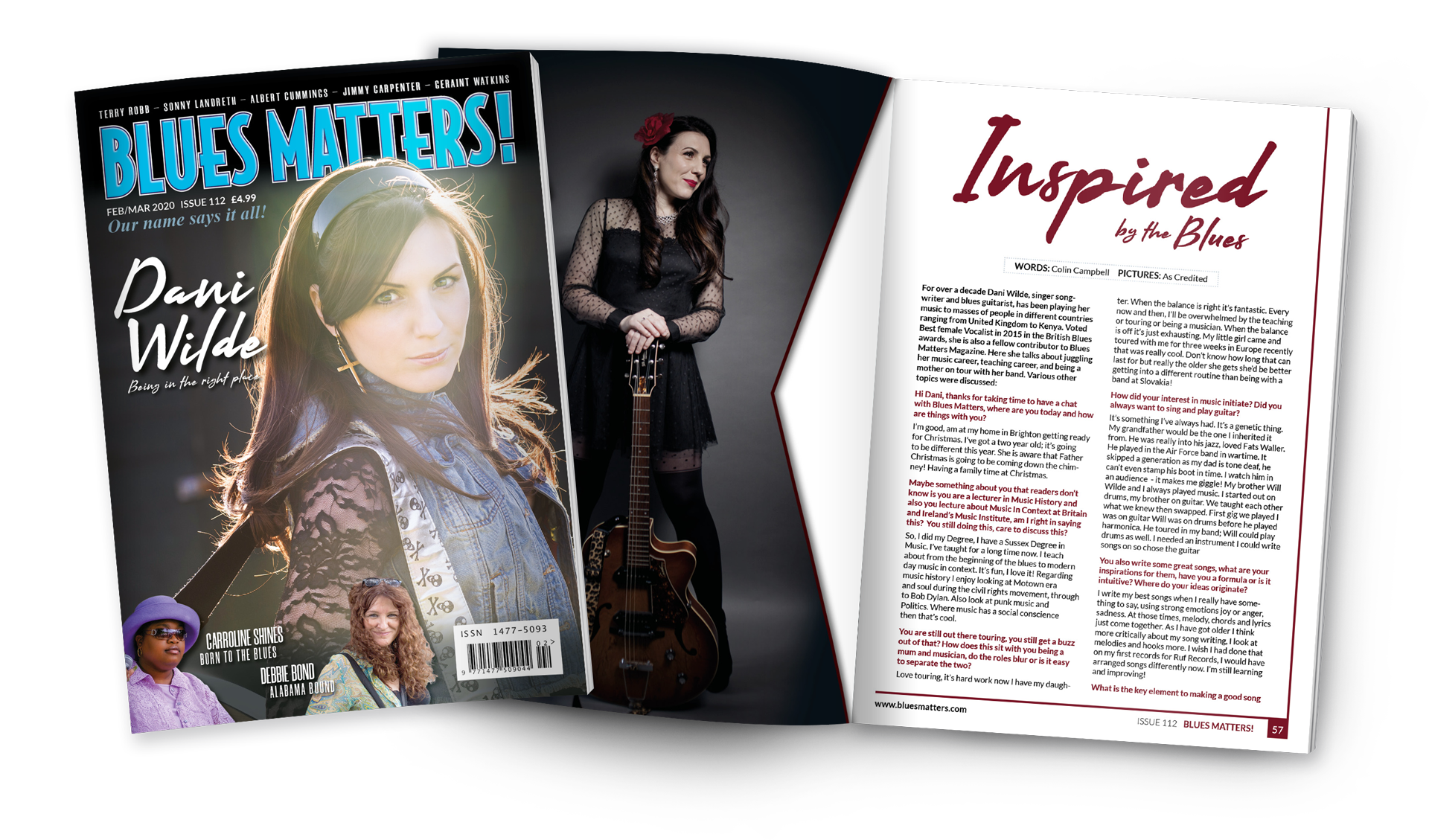 Our latest issue has the amazing and talented Dani Wilde featured on the cover.
Dani has been a contributing writer with us for many years now with her Phenomenal Blues Women articles that talk about some of the fantastic female pioneers of the blues. Dani also fronts her own successful band and juggles motherhood.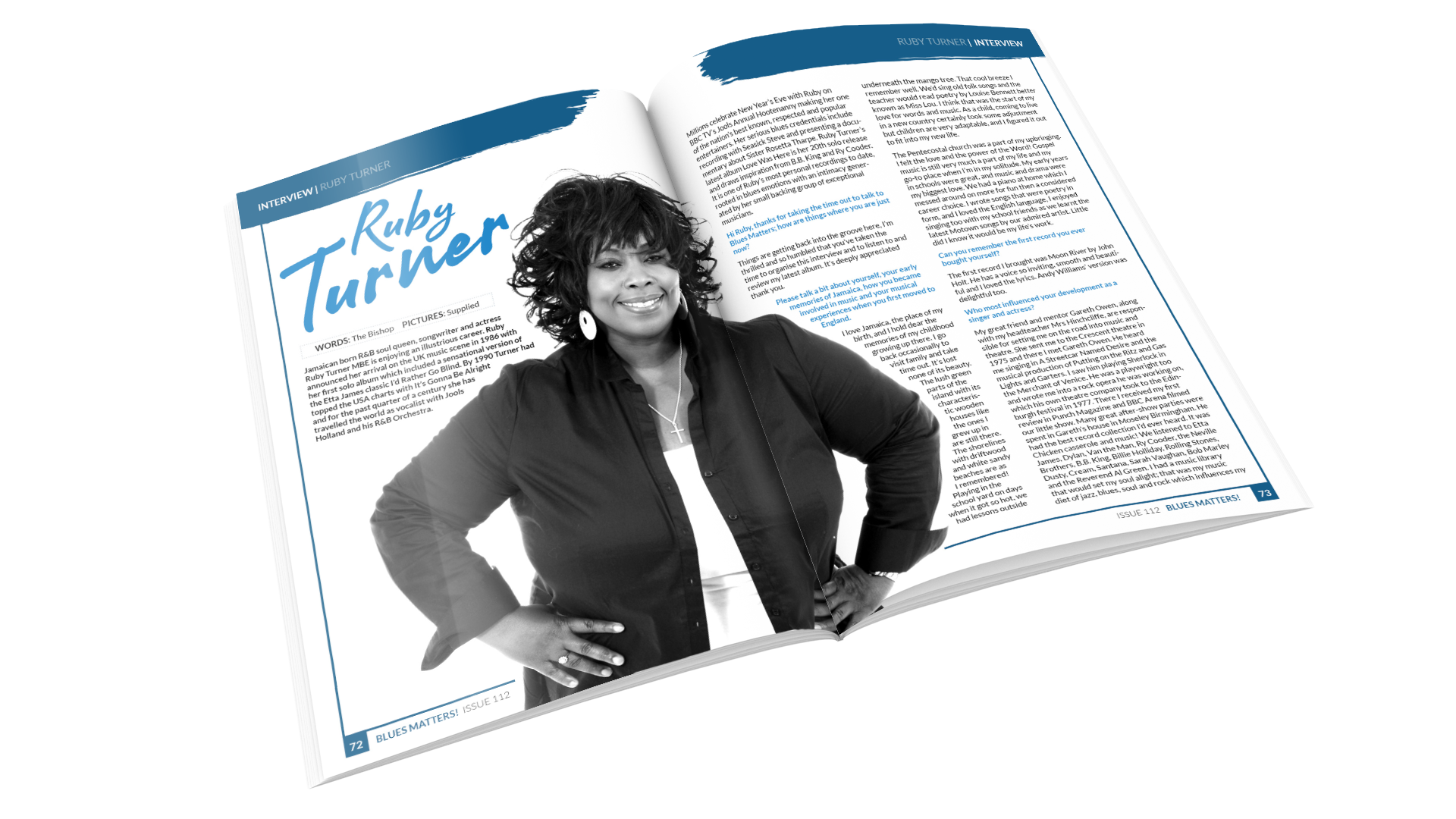 PLUS TERRY ROBB, SUNNY LANDRETH, ALBERT CUMMINGS, JIMMY CARPENTER AND MORE!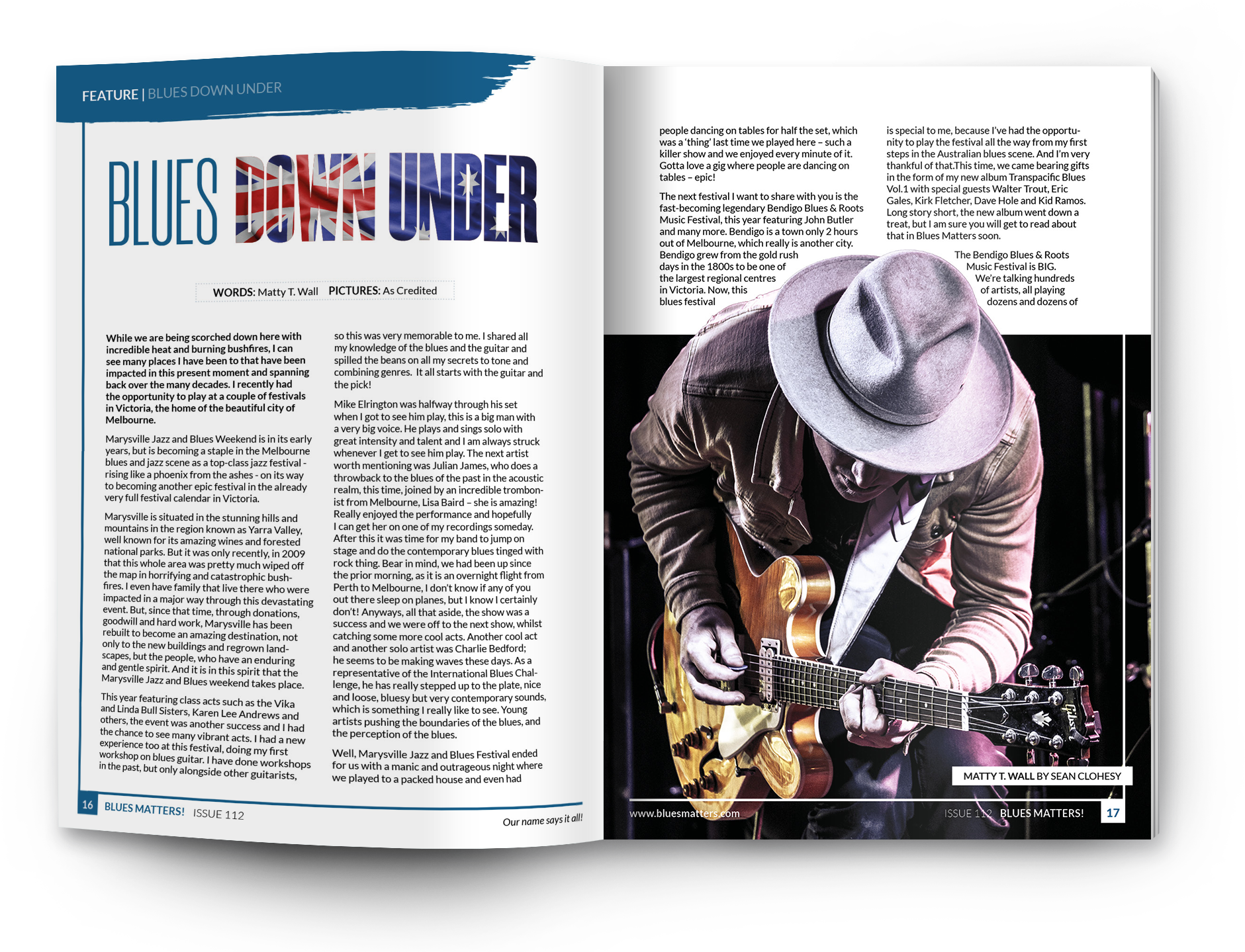 FEATURES
including Blues Down Under, Phenomenal Blues Woman Elizabeth Cotton and more!