Inside the
DECEMBER / JANUARY

 edition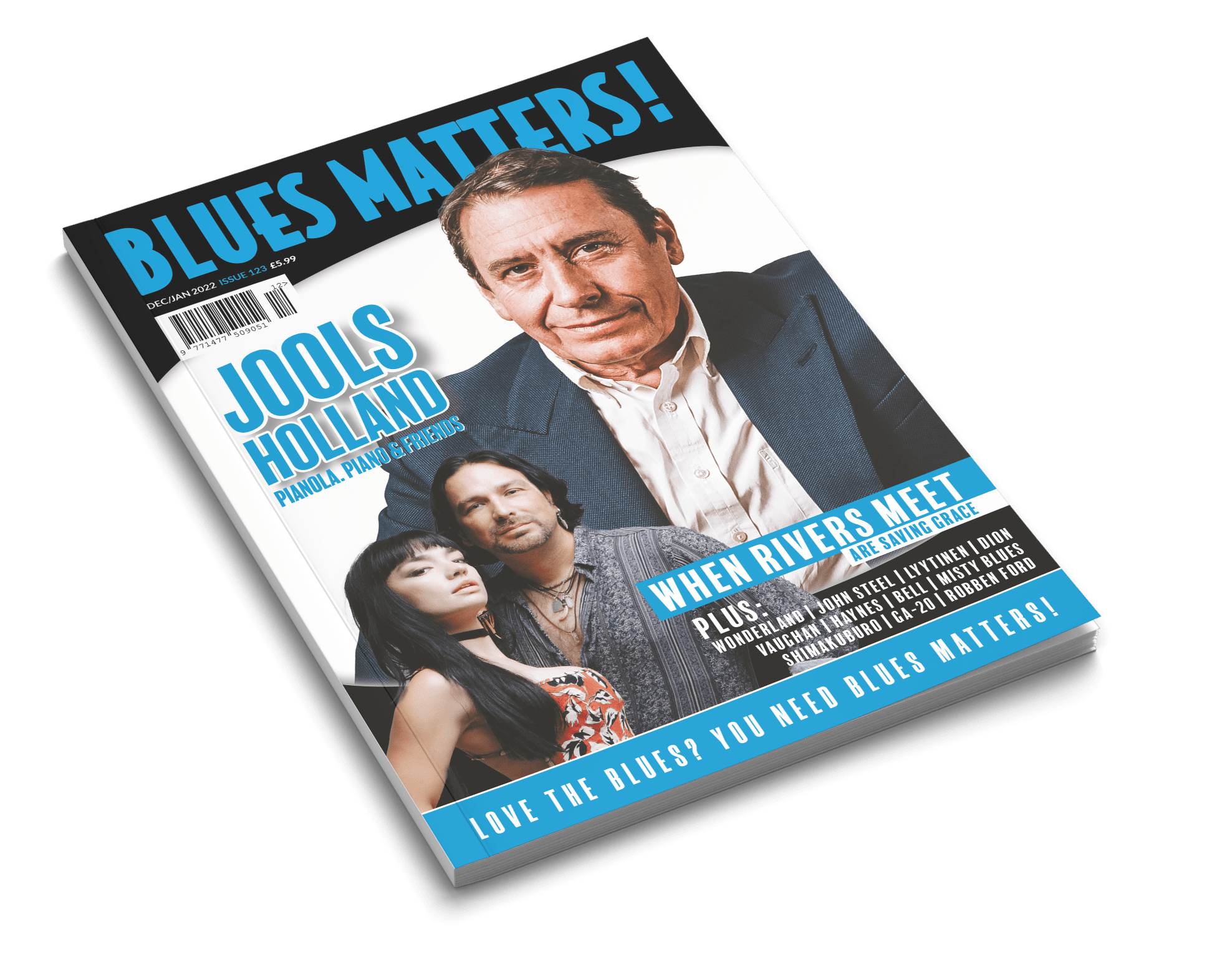 JOOLS HOLLAND &
WHEN RIVERS MEET
Jools says:


"I love your magazine, and read it
regularly, because you are keeping alive the music
that we love, and I do thank
you for that."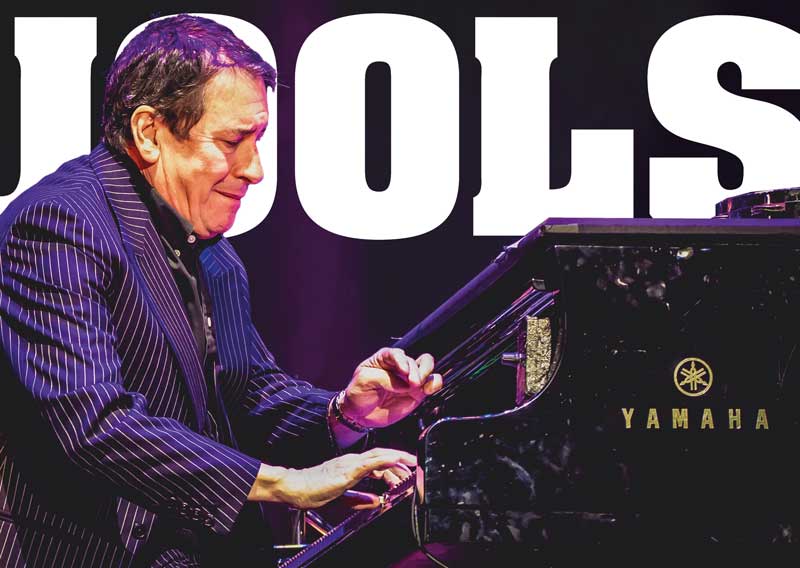 Jools Holland is rapidly approaching the status of National Treasure. As a musician and TV presenter – a recipient of the OBE in 2003 for services to the British music industry – his long-running Later series on BBC2 has been on air since 1992, presenting the absolute cutting edge of current and retro musicians and styles. His annual New Year's Eve Hootenanny shindig has been a UK National TV fi xture since 1993.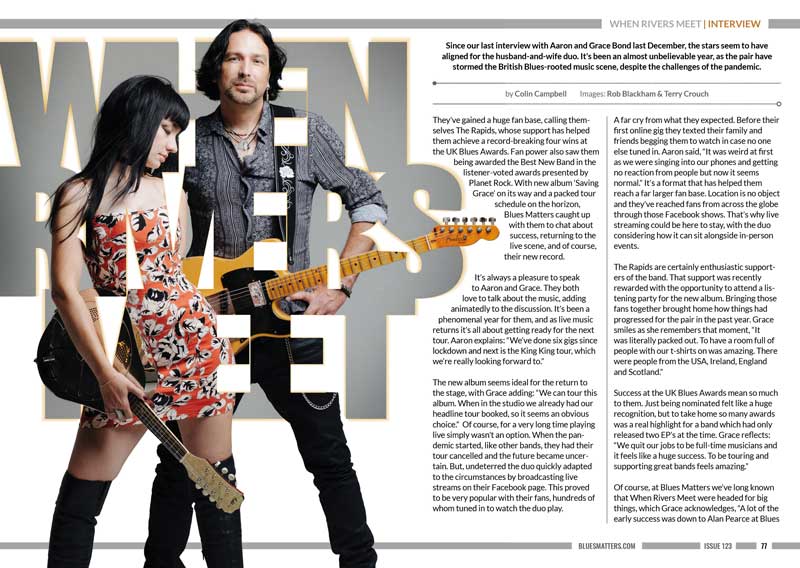 Since our last interview with Aaron and Grace Bond last December, the stars seem to have aligned for the husband-and-wife duo. It's been an almost unbelievable year, as the pair have stormed the British Blues-rooted music scene, despite the challenges of the pandemic.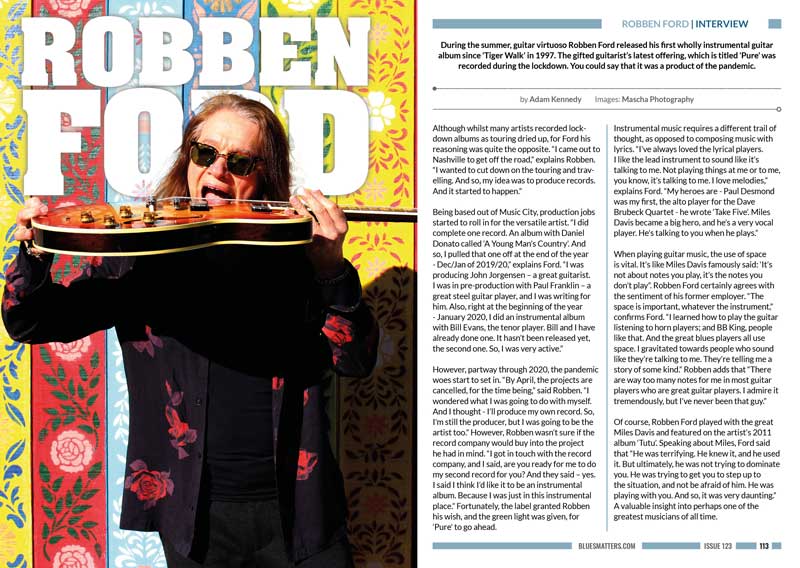 During the summer, guitar virtuoso Robben Ford released his fi rst wholly instrumental guitar album since 'Tiger Walk' in 1997. The gifted guitarist's latest offering, which is titled 'Pure' was recorded during the lockdown. You could say that it was a product of the pandemic.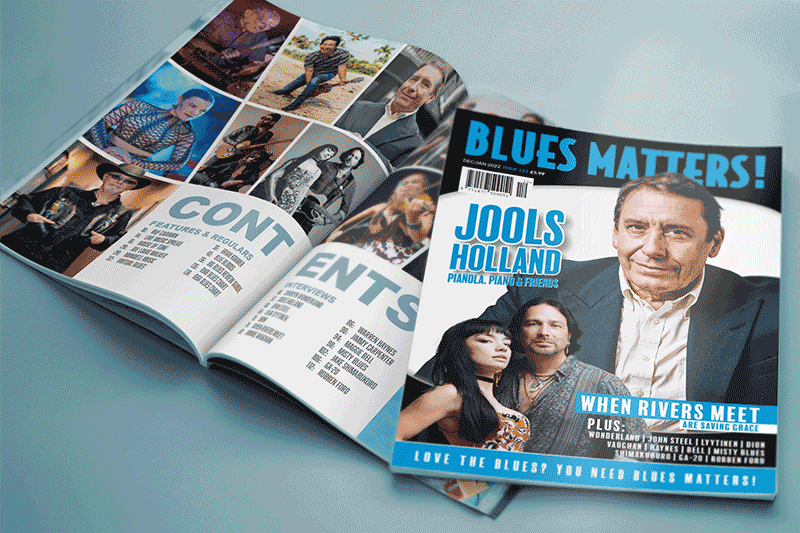 The DECEMBER-JANUARY edition of Blues Matters Magazine is packed with amazing Blues interviews and features – plus our huge review section where we cover all the latest releases.