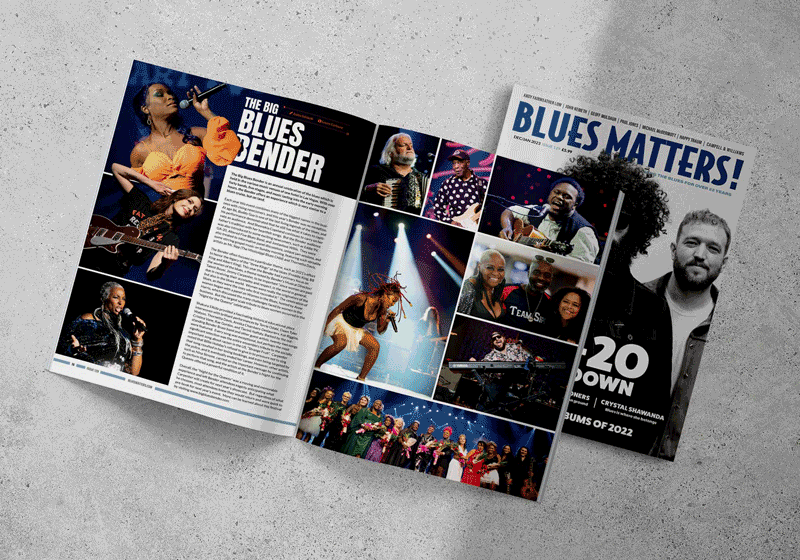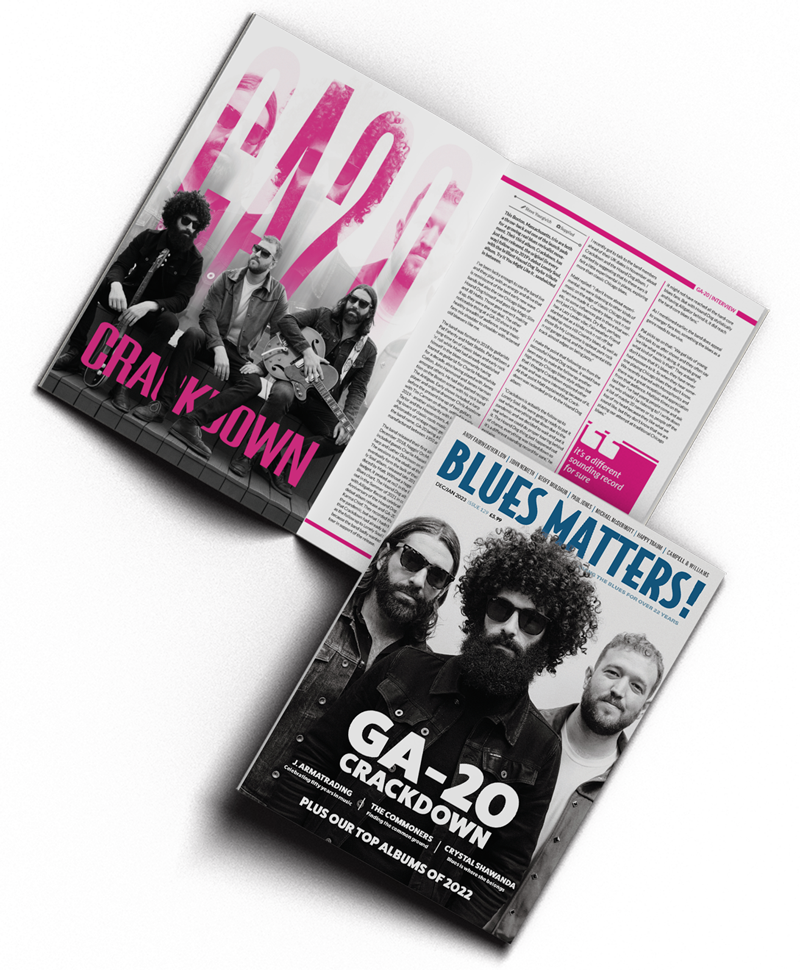 Blues Matters Magazine is now bigger and better than ever. Love the Blues? You need Blues Matters!
In this issue we have GA-20 on the cover. We have a mass of interviews where we talk to Joan Armatrading, The Commoners, Crystal Shawanda, Andy Fairweather Low, John Nemeth, Geoff Muldaur, Paul Jones, Michael McDermott, Happy Traum and many more.
Don't miss our end of year round up where we tell you our top albums of 2022!
Trust us, we LOVE the blues – join us by subscribing today!