Inside the
FEBRUARY/MARCH

 edition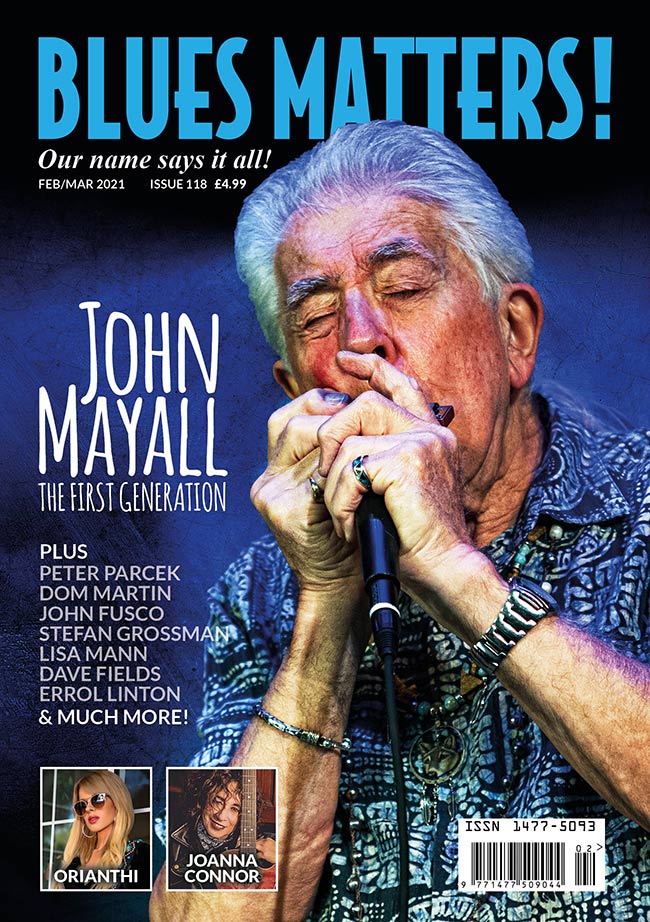 John Mayall tell us
""When I first started out I never expected anything like this. It's truly a delight!""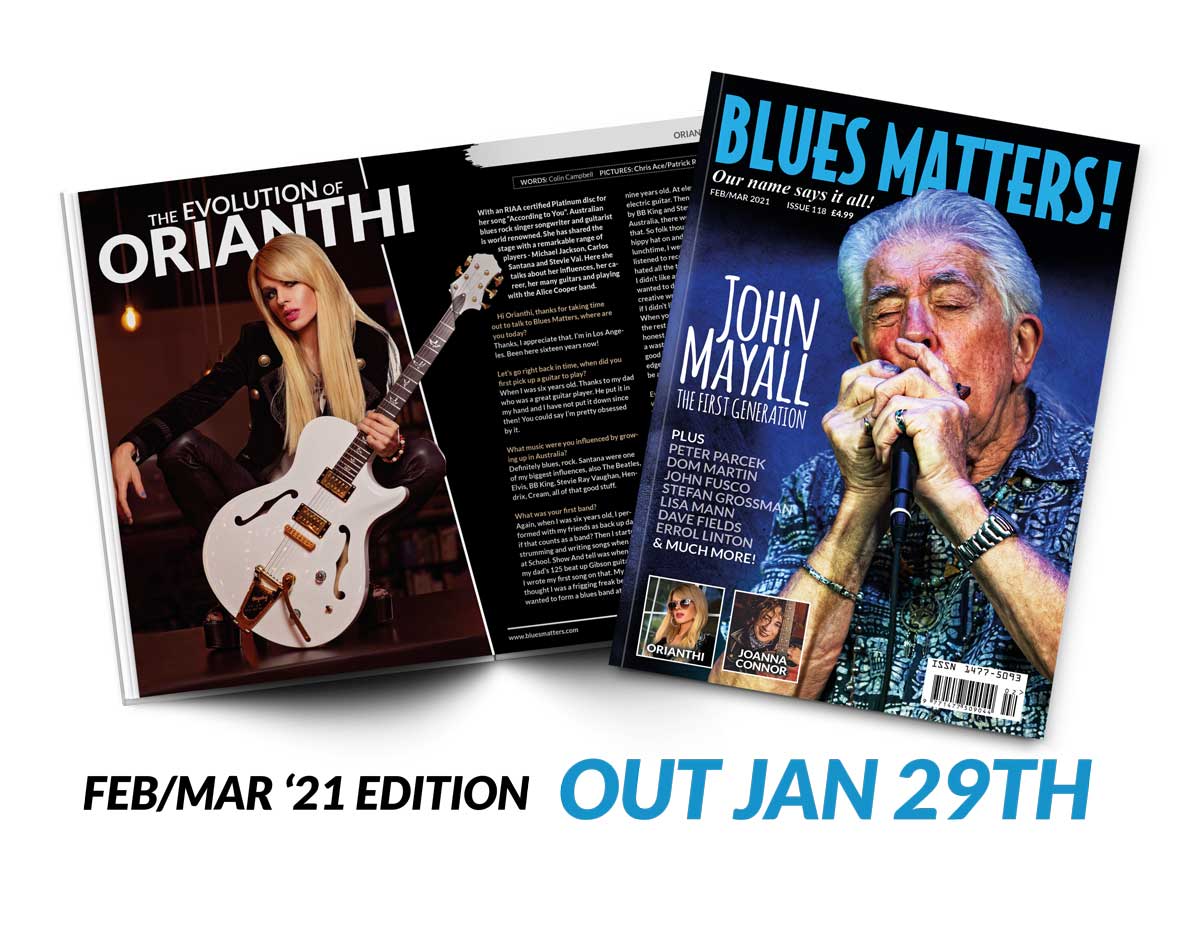 With an RIAA certified Platinum disc for her song "According to You". Australian blues rock singer songwriter and guitarist is world renowned. She has shared the stage with a remarkable range of players – Michael Jackson, Carlos Santana and Stevie Vai. Here she talks about her influences, her career, her many guitars and playing with the Alice Cooper band.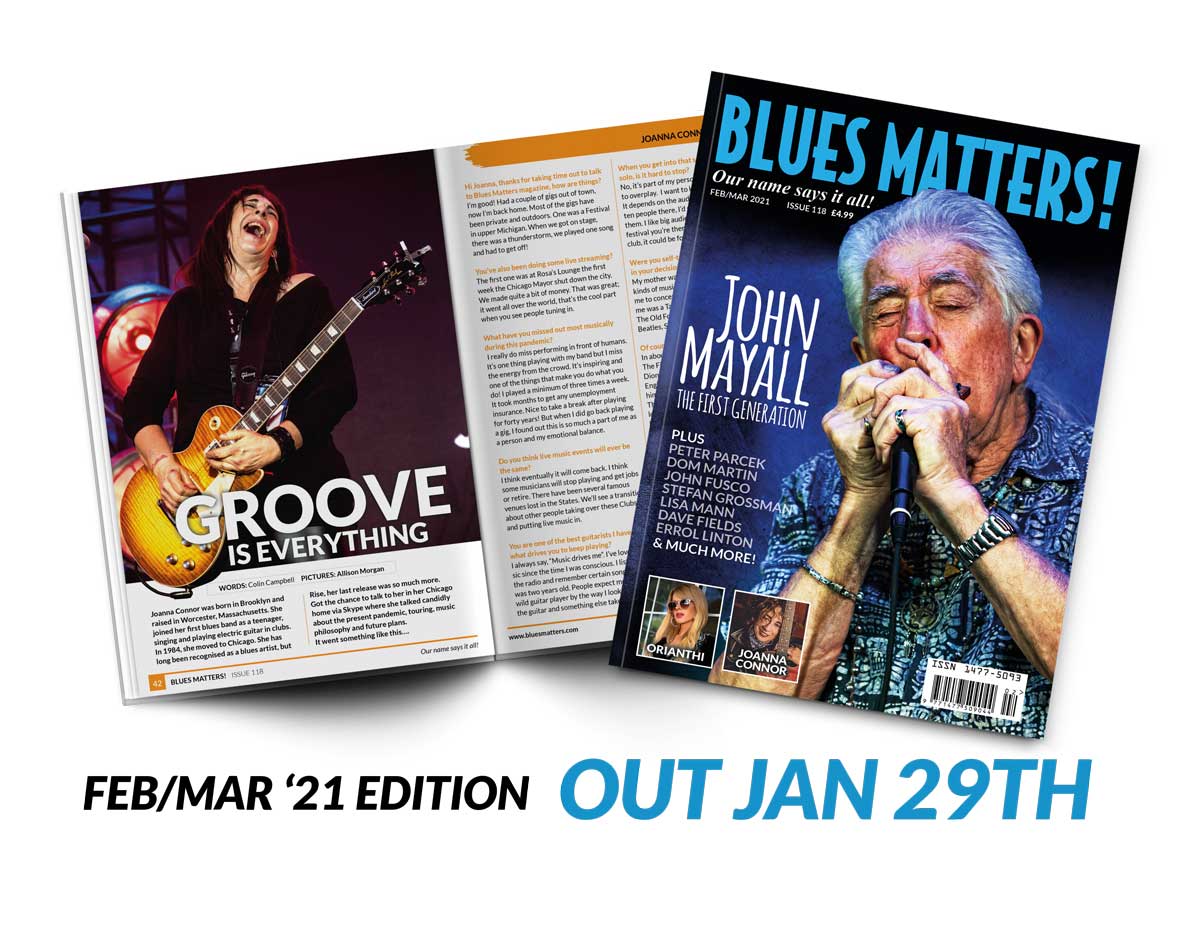 Joanna Connor was born in Brooklyn and raised in Worcester, Massachusetts. She joined her first blues band as a teenager, singing and playing electric guitar in clubs.
In 1984, she moved to Chicago. She has long been recognised as a blues artist, but Rise, her last release was so much more.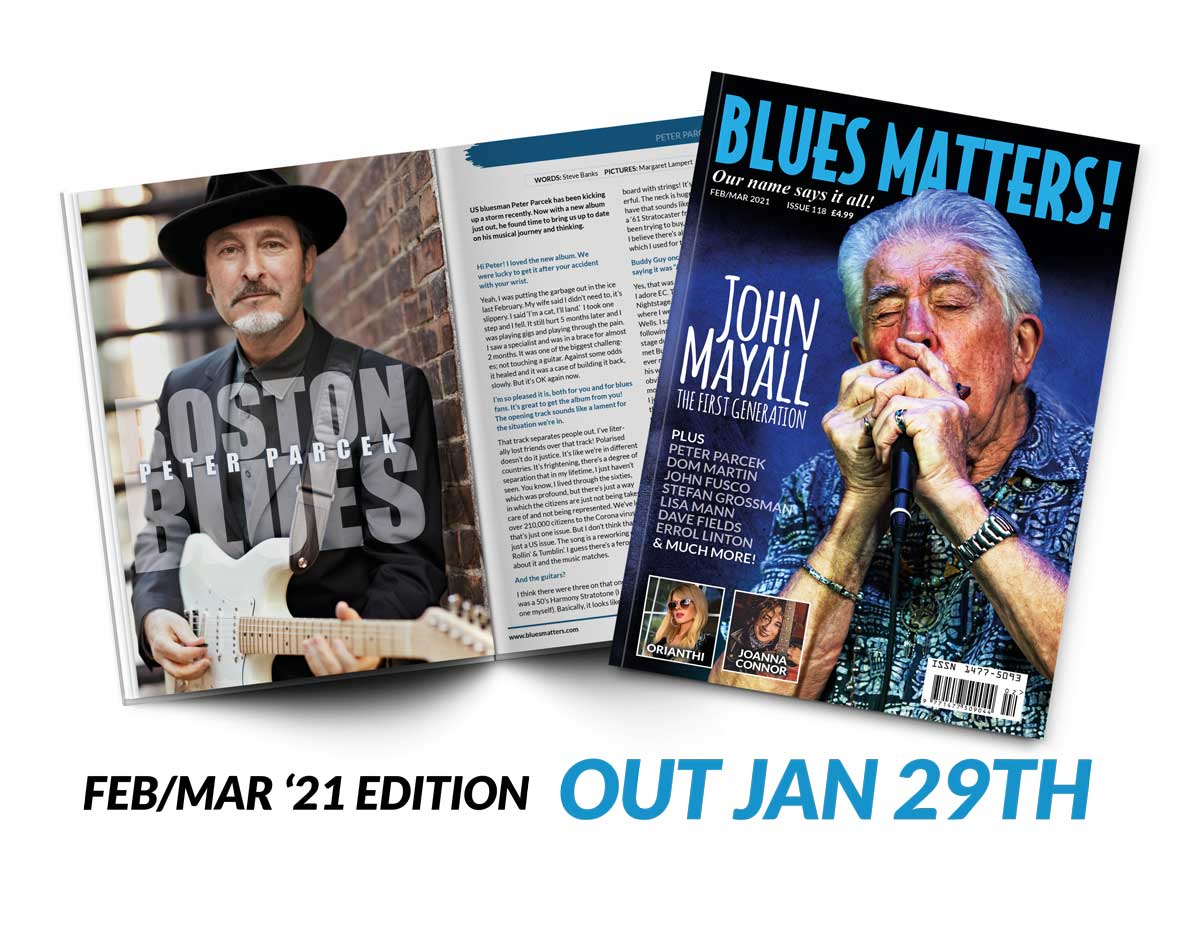 US bluesman Peter Parcek has been kicking up a storm recently. Now with a new album just out, he found time to bring us up to date on his musical journey and thinking.
Dom Martin | JOHN FUSCO | Stefan Grossman | LISA MANN | DAVE FIELDS | ERROL LINTON
AND MUCH MORE!