Inside the
DECEMBER/JANUARY

edition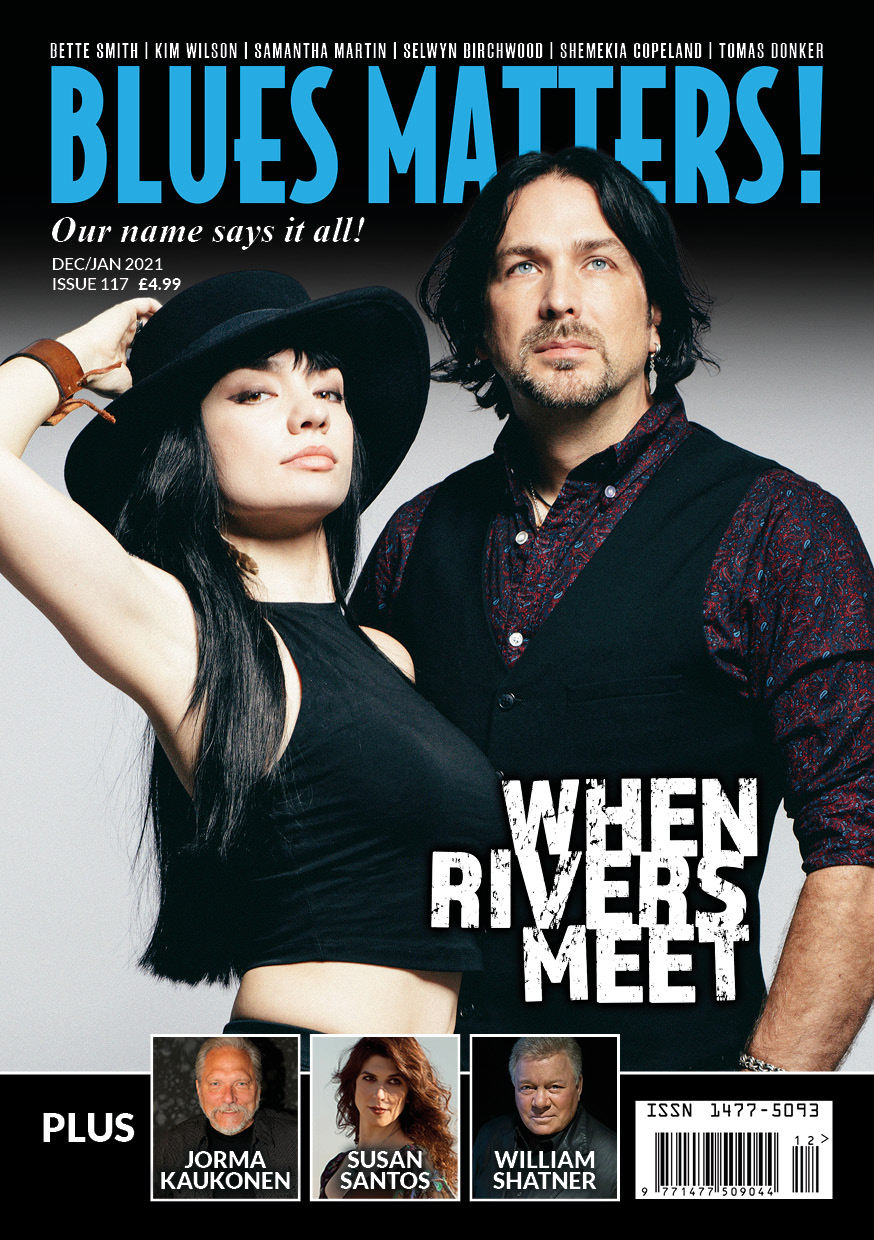 Aaron & Grace from When Rivers Meet tell us all about their new songs and how
"Slide mandolin happened by accident"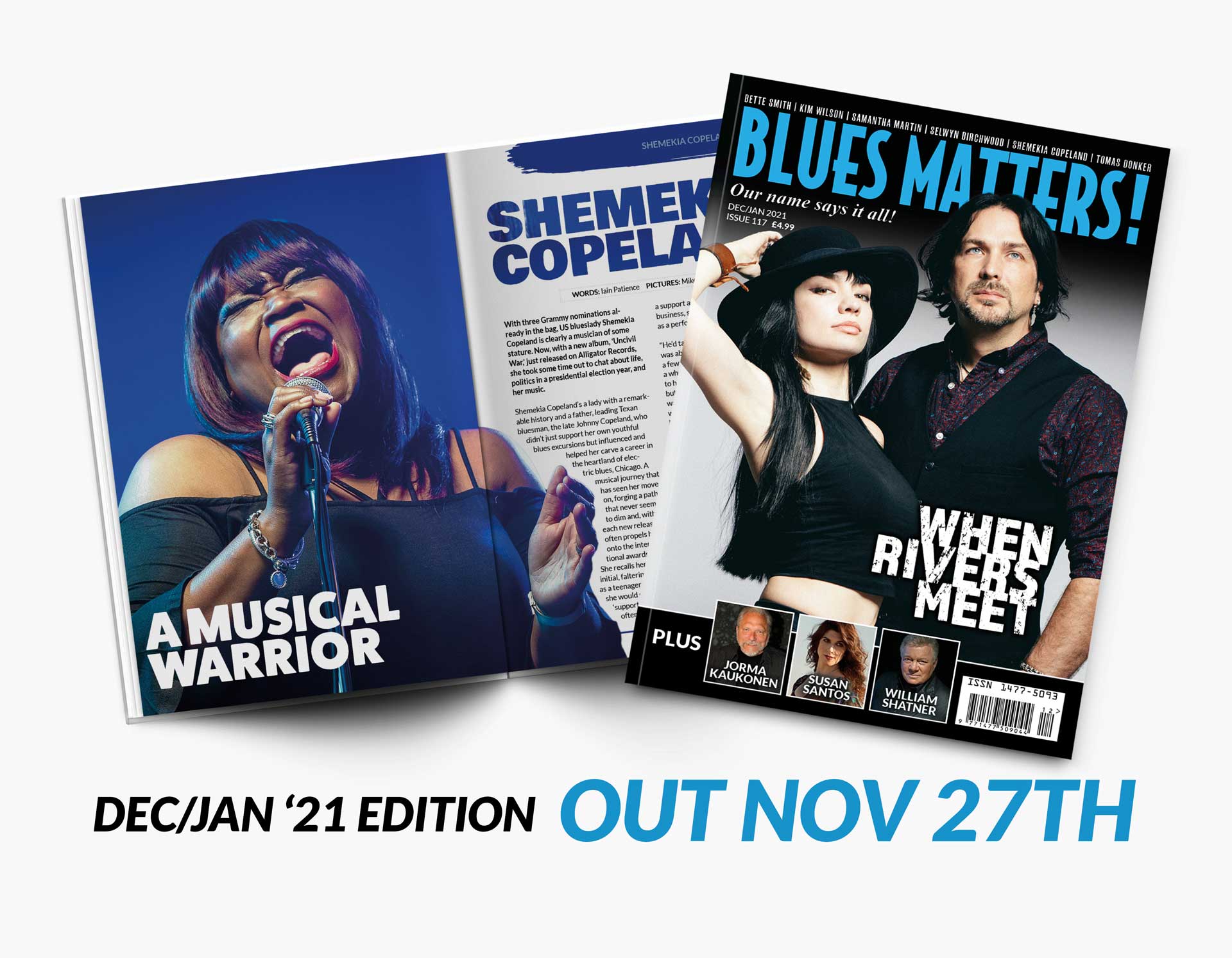 With three Grammy nominations already in the bag, US blueslady Shemekia Copeland is clearly a musician of some stature. Now, with a new album, 'Uncivil War,' just released on Alligator Records, she took some time out to chat about life, politics in a presidential election year, and her music.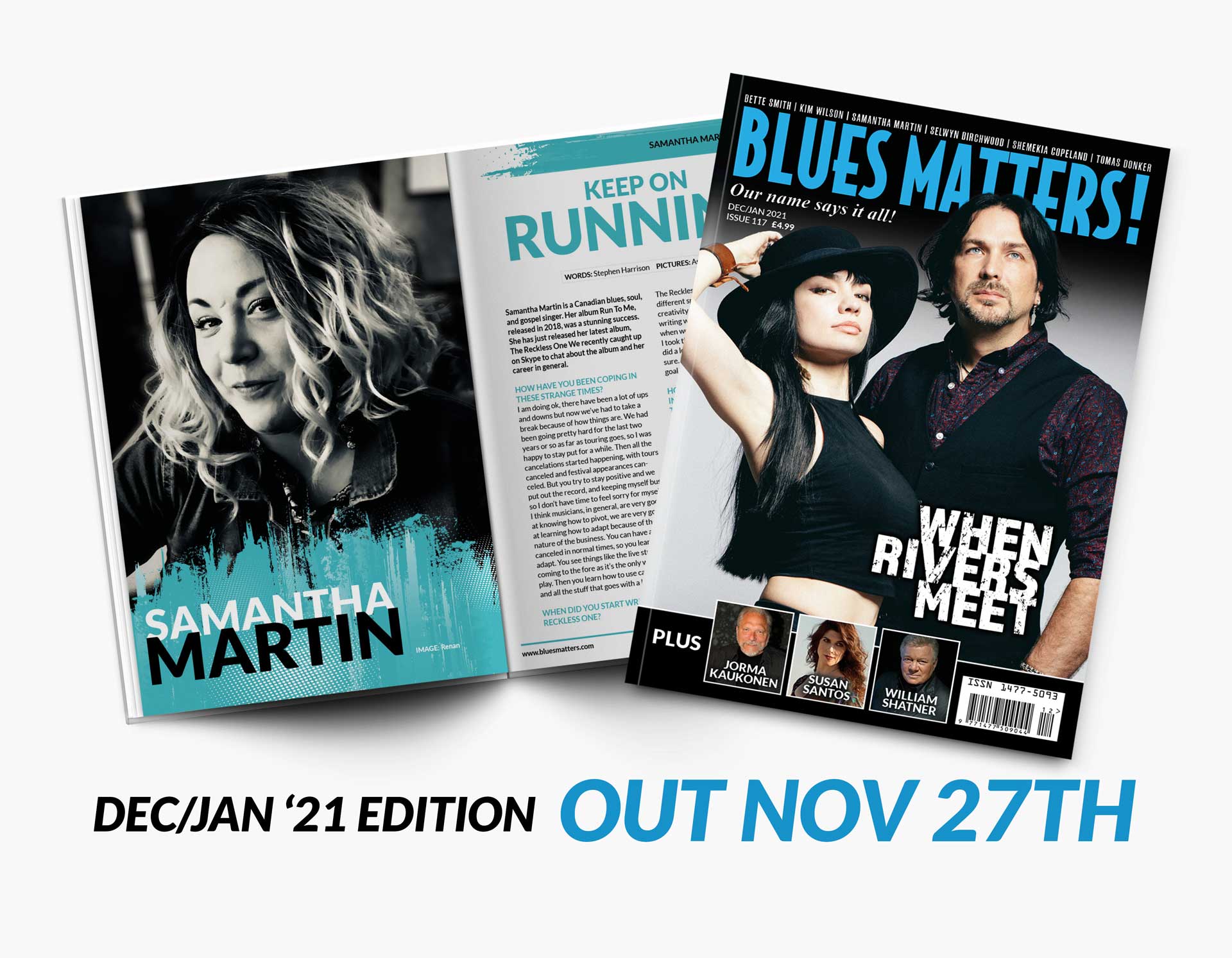 Samantha Martin is a Canadian blues, soul, and gospel singer. Her album Run To Me, released in 2018, was a stunning success. She has just released her latest album, The Reckless One We recently caught up on Skype to chat about the album and her career in general.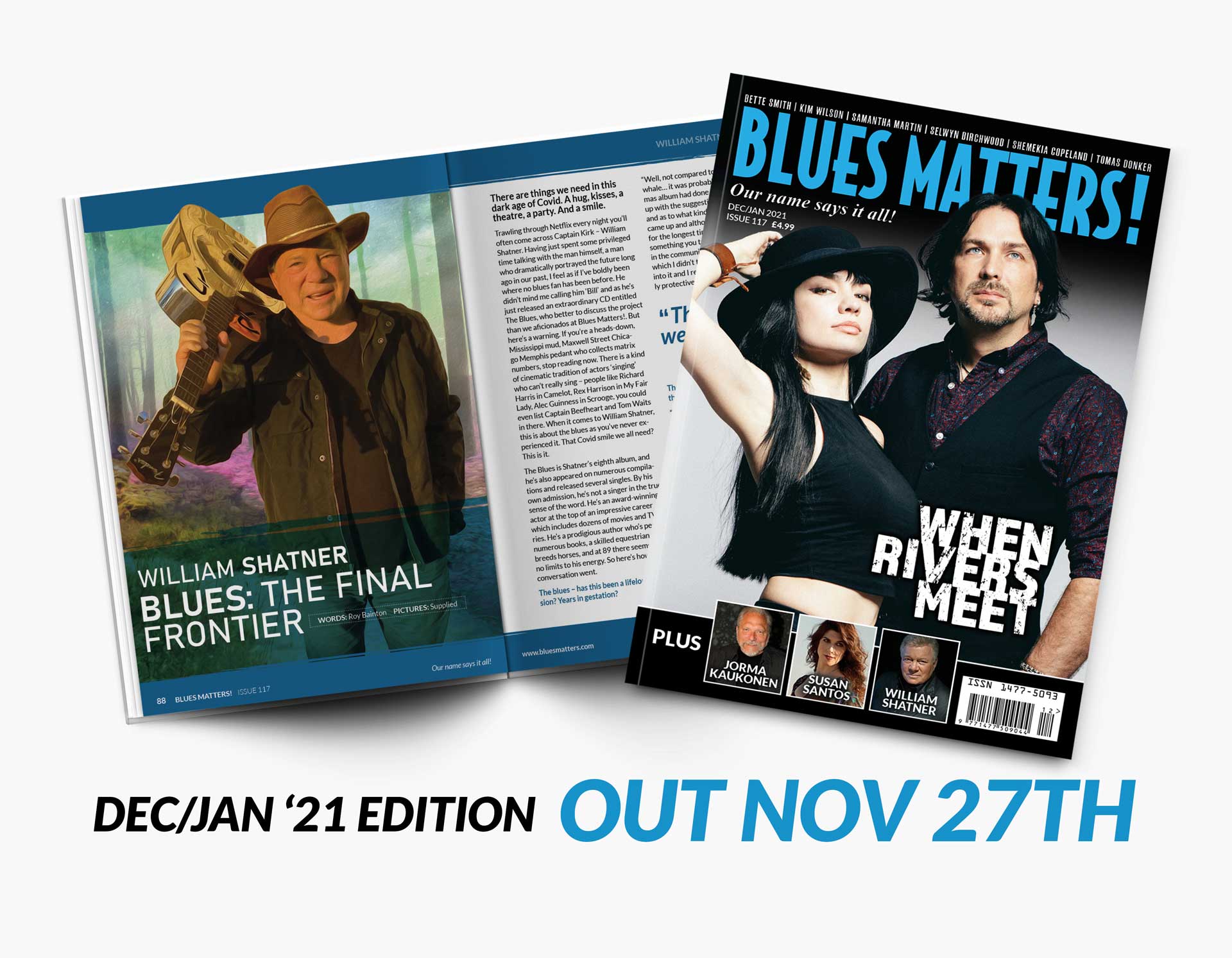 Wait… what?
There are things we need in this dark age of Covid. A hug, kisses, a theatre, a party. And a smile.
BETTE SMITH | KIM WILSON | SELWYN BIRCHWOOD | TOMAS DONCKER | SUSAN SANTOS | JORMA KAUKONEN
AND MORE!