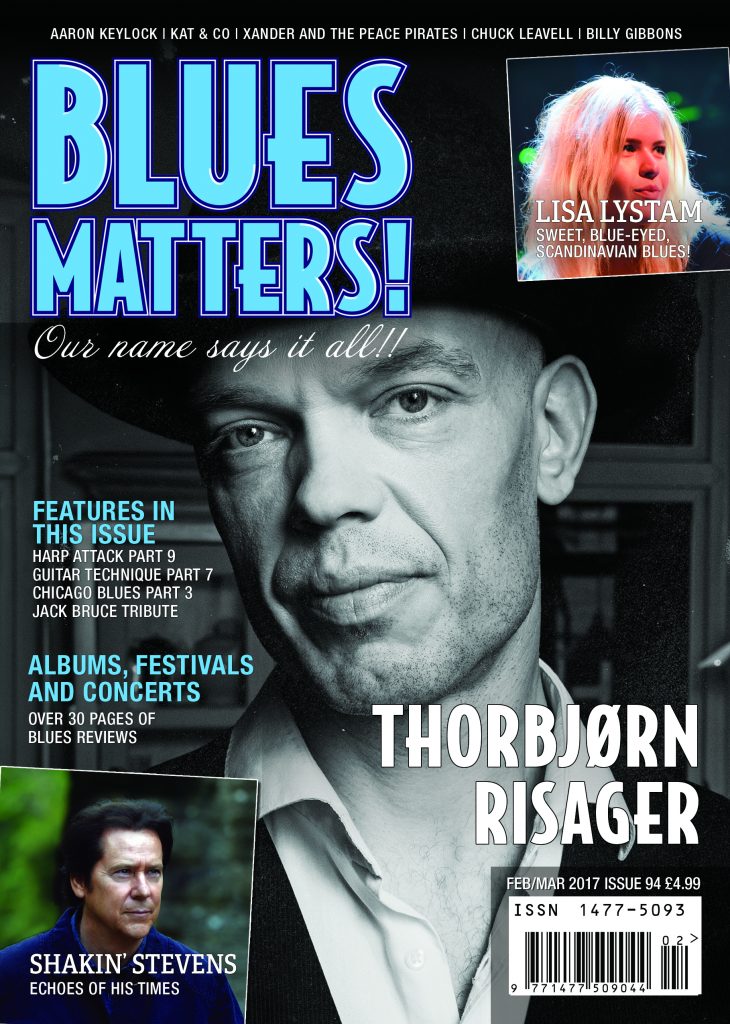 Blues Matters is available in outlets across the UK via Warner Distribution in WHSmith, certain HMV and other independent stores also at Smiths kiosks in mainline railway stations and airports.
In the USA, we are stocked nationwide in Barnes & Noble, Hudsons' News Stands and a growing number of outlets in Canada as well as across Europe, NZ, Australia, Hong Kong, Japan.
To advertise in Blues Matter magazine give us a call on 01656 745628 or email us
Artwork sizes and specifications
¼ page: 58 x 90mm for print
½ page: 58 x 190mm PORTRAIT or 128 x 90mm LANDSCAPE
Full page:
Full Page (without border): Type Area 128 x 190 Trim Size 148 x 210 Bleed 158 x 220
Full page (with border): 128 x 190
All adverts to be supplied in CMYK as JPEGs, TIFFs or PDFs at no less than 300dpi.
Print Deadlines
Issue 110
(Period Oct-Nov)
Goes to print: 9th Sept
On Sale Date: 27th Sept
Advert Booking deadline: 23rd August
Artwork deadline: 30th August 2019
Issue 111
(Period Dec 2019-Jan 2020)
Goes to print: 11th Nov
On Sale Date: 29th Nov
Advert Booking deadline: 25th Oct
Artwork deadline: 1st Nov 2020
Issue 112
(Period Feb-March 2020)
Goes to print: 13th Jan 2020
On Sale Date: 31st Jan 2020
Advert Booking deadline: 20th Dec 2019
Artwork deadline: 3rd Jan 2020
Issue 113
(Period Apr–May 2020)
Goes to print: 13th Mar 2020
On Sale date: 27th Mar 2020
Advert Booking deadline: 28th Feb 2020
Artwork deadline: 6th Mar 2020
Issue 114
(Period June-July 2020)
Goes to print: 15th May
On Sale date: 29th May 2020
Advert Booking deadline: 1st May 2020
Artwork deadline: 8th May 2020
Issue 115
(Period Aug-Sept 2020)
Goes to print: 17th July
On Sale date: 31st July 2020
Advert Booking deadline: 22nd June 2020
Artwork deadline: 6th July 2020
Issue 116
(Period Oct-Nov 2020)
Goes to print: 11th Sept
On Sale date: 28th Sept 2020
Advert Booking deadline: 28th Aug 2020
Artwork deadline: 4th Sept 2020
Issue 117
(Period Dec '20-Jan 2021)
Goes to print: 13th Nov
On Sale date: 27th Nov 2020
Advert Booking deadline: 26th Oct 2020
Artwork deadline: 2nd Nov 2020