Love the blues?
You need Blues Matters!
Blues Matters Magazine is your inside guide to the blues music scene. We've got interviews with the hottest acts, Q&A sessions with amazing artists and the lowdown on all the newest music.
THE APRIL/MAY ISSUE IS HERE!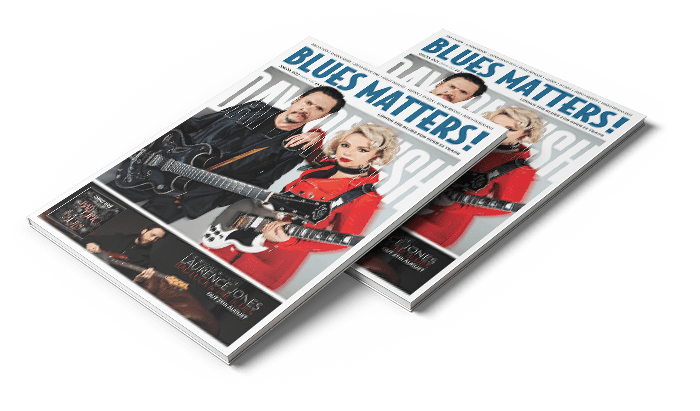 Blues Matters Magazine is now bigger and better than ever.
Trust us, we LOVE the blues – join us by subscribing today!
We are the UK's leading Blues dedicated magazine available in print and digital formats. 
Blues fan? You NEED Blues Matters! Subscribe to Blues Matters Magazine today for your bi-monthly fix of everything Blues – rammed full of artist interviews, fascinating features and the biggest collection of album reviews you'll see.
We've been championing the Blues for over 20 years and won awards for "Keeping the Blues Alive" (Blues Foundation) plus we're a double inductee into the Blues Hall of Fame – trust us… we LOVE the Blues!
Subscribe now and never miss an issue!