STAN WEBB'S CHICKEN SHACK join SAVOY BROWN for an essential double bill!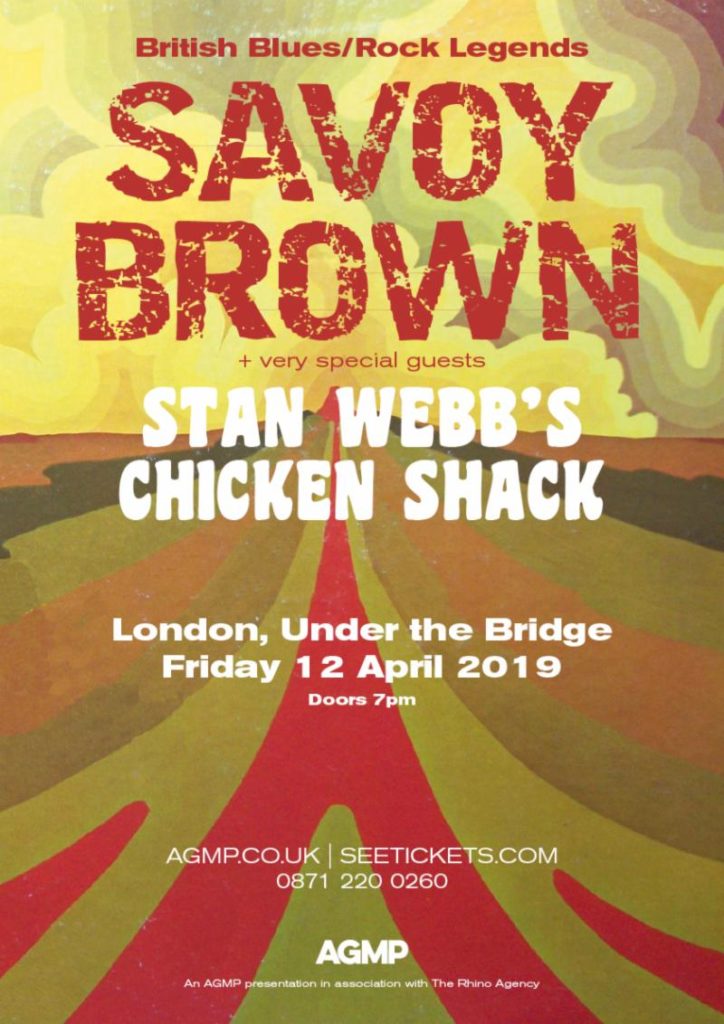 One of the earliest of British Blues bands, Savoy Brown, with founder guitarist Kim Simmonds at the helm, was a major part of the UK blues boom movement.
Savoy Brown have headlined NYC's Carnegie Hall, LA's Fillmore East and West and have cemented their name as one of the important British Blues bands of all time alongside Fleetwood Mac/Peter Green, The Yardbirds, John Mayall's Bluesbreakers, Ten Years After, and The Animals.
Stan Webb's Chicken Shack was at the heart of the British Blues Boom signing for the new Blue Horizon label in 1967.
In 1968, they released their album '40 Blue Fingers, Freshly Packed and Ready to Serve', and opened a big tour for labelmates, Fleetwood Mac.
Their most popular number was a version of 'I'd Rather Go Blind', the Etta James standard, sung by Christine McVie.
After 51 years on the road, Stan Webb's Chicken Shack still carry the torch for British Blues.
For tickets click here
For More Info – Savoy Brown
For More Info – Stan Webb's Chicken Shack