Walter Trout is on fire right now, 'Alive' is the sound of a man resurrected and at the peak of his game following the release of two firecrackers of albums; 'Alive in Amsterdam' (2016) and 'Battle Scars' (2015) – both reached the top pf the Blues Charts and has rejuvenated one of the most formidable bluesmen of our time.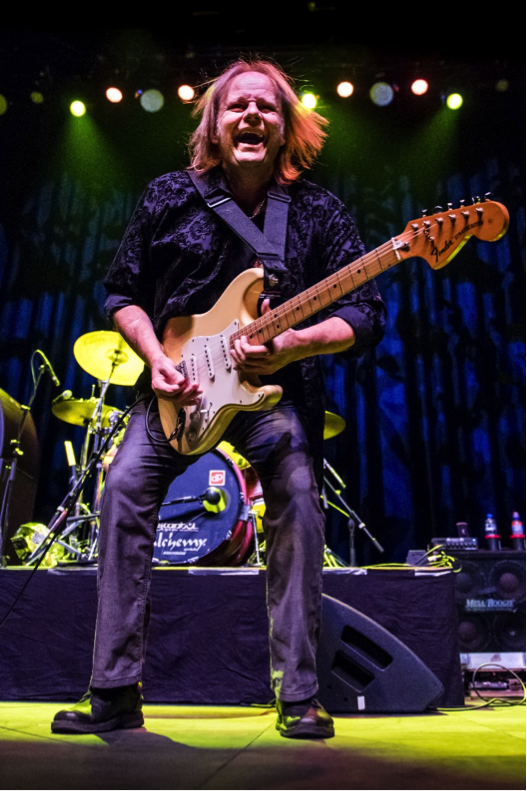 Both albums received an avalanche of praise from BBC Radio 2's Bob Harris & Paul Jones, Vintage TV, Jazz FM, Planet Rock, Team Rock and Total Rock as well adulation from all corners of the press;"As intimate as it gets" declared Classic Rock on the release of 'Alive in Amsterdam' whilst that was just the tip of the iceberg. Powerplay followed with a 9/10 review saying it was "Blues at its very best… crackles with energy and electricity right from the start", Guitarist Magazine bowed down with an 8/10 review proclaiming it was "a rollercoaster ride through some of the most exciting blues your ears will ever witness" and another 9/10 review came from The Blues calling him "a road warrior reborn."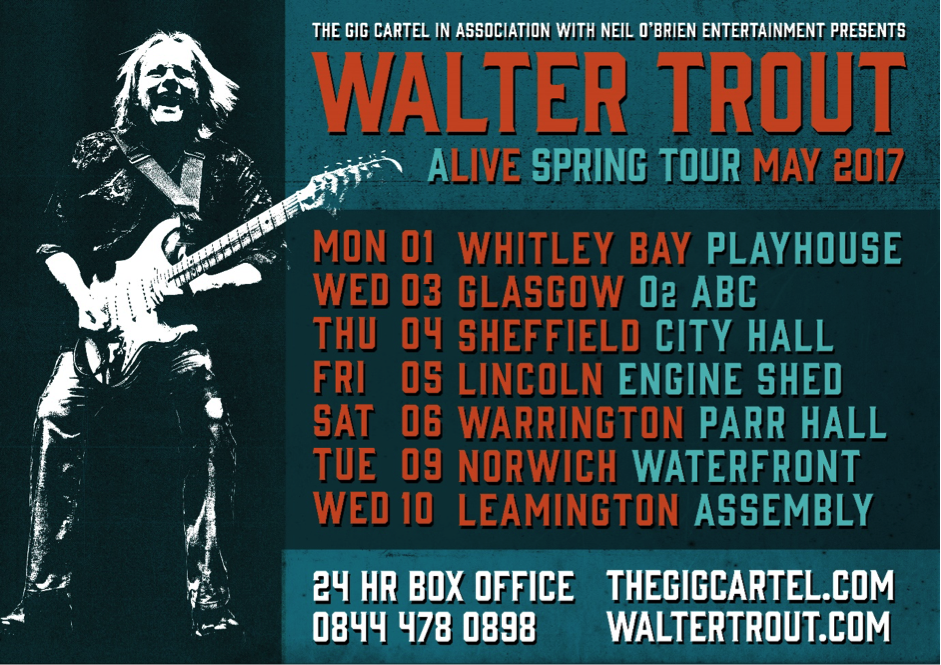 "We are really looking forward to getting back to the UK and playing for all our friends and fans. The band has been playing better than ever lately and we are psyched up! An extra added bonus for our UK fans will be the Trout Brothers Band opening the shows. It is one of the great joys of my life to tour with my family. So we hope to see you all at the shows."

Walter will be joined on tour by The Trout Brothers Band; his sons Jonathan and Mike along with honorary brother Adam.
For more information – http://waltertrout.com/current-dates