Lincolnshire's Ash Wilson launches the brand new music video for the single 'Broken Machine' taken from his critically acclaimed debut album Broken Machine. The single is out on Friday 17th March and the album on Friday 21st April 2017.
Wilson Brothers Music in association with Cadiz Music Distribution are pleased to announce the release of singer-songwriter and guitarist Ash Wilson's debut album Broken Machine on Friday 21st April 2017.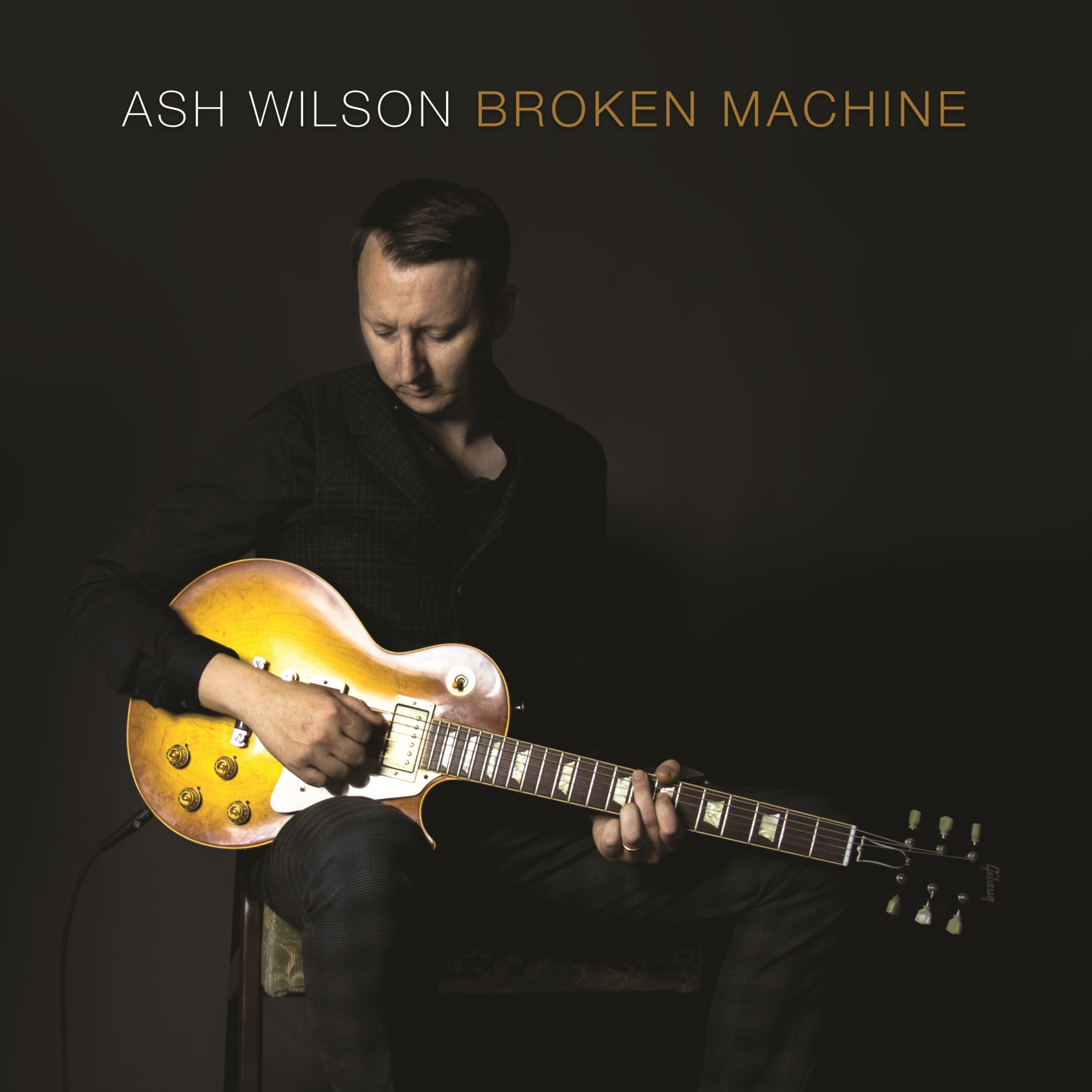 Ash Wilson is one of England's most distinctive vocalists, guitarists and songwriters in contemporary blues music today. The debut album entitled 'Broken Machine' is a watershed achievement for Wilson, both in terms of the many musical styles in the tracks, which begin and end with the blues at its core.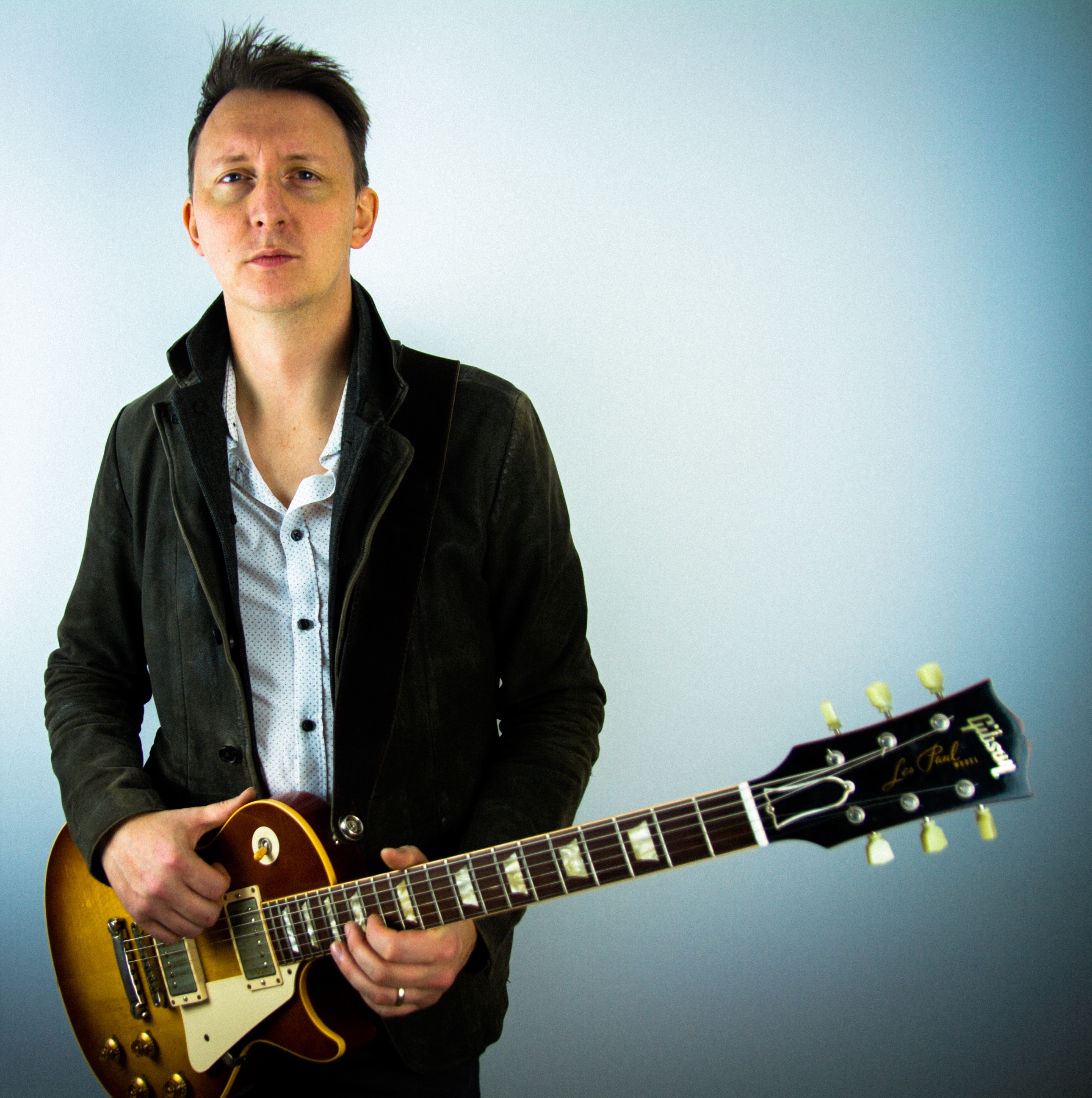 'Broken Machine' sees Ash working together with his brother Phil Wilson, who whilst drumming on the entire album also produces, mixes and co-writes the material on the debut album. The album also features the outstanding talents of bassist Roger Inniss (Chaka Khan, Laurence Jones), keyboardist Bob Fridzema (King King, Dana Fuchs), plus very special guest guitarist Jesse Davey (The Hoax) who plays on the "The Hitcher".
The album is maybe best described by multi award-winning UK Blues Hall Of Fame inductee Wayne Proctor, (King King, Ben Poole, Stevie Nimmo), as "A fine record that grooves, rocks, twists and turns.. You're all gonna love it! Now grab a cuppa, press play and turn it up loud!"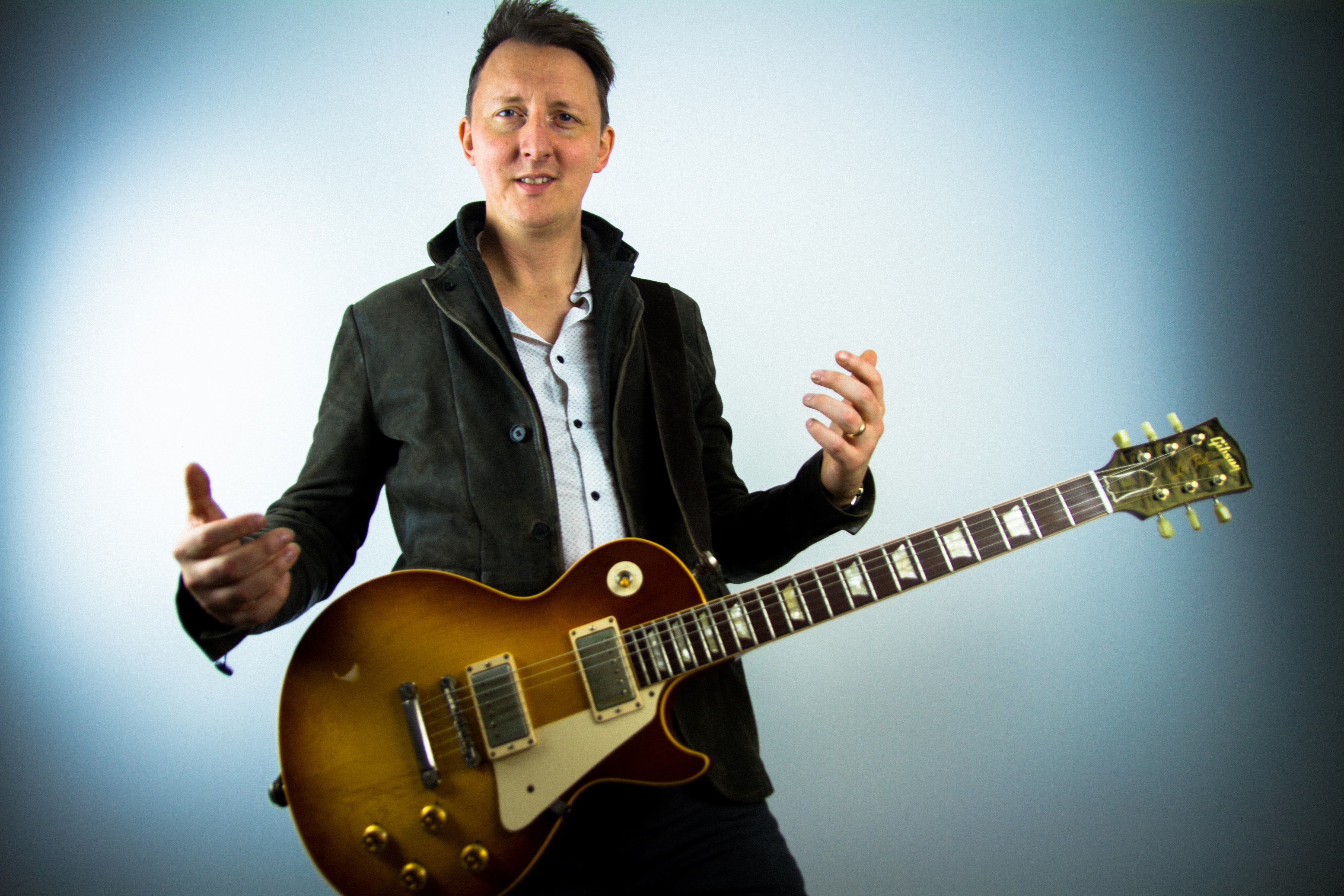 Ash Wilson will be performing as a special guest at Sari Schorr's gig at the Borderline in London and will be also be touring with Dan Patlansky during his UK Tour.
The dates are listed below –
ASH WILSON AS SPECIAL GUEST TO SARI SCHORR
ASH WILSON AS SPECIAL GUEST TO DAN PATLANSKY
BROKEN MACHINE
TRACK BY TRACK – BY ASH WILSON
1. Show Me How To Love You
"Show Me How To Love You" made me think of the old chain gangs of the Mississippi who as slaves worked to build the line between the Mississippi and Yazoo rivers. This inspired the chain sound we used in the percussion at the start of the song. Being a student of delta blues music I was immediately drawn to the idea of having some lyrical references to The Mississippi/Yazoo valley line operated by Mississippi Delta Railroad. The infamous train line is well documented in Blues music by artists such as "Mississippi Fred McDowell" with his song "Freight Train Blues", and spawned the most famous style of harmonica Blues playing called the "Mississippi Blues Harp Train. The opening line – "Like a Freight Train whistling in, cruel legs started walking," I am referencing those times when 'that' one girl walks into a room, instantly grabs you attention and then upon entering into conversation keeps you guessing whether she wants to see you again. The chanting in the background was inspired by the delta blues born out of the cotton pickers of the 1890's on the Mississippi Rail line. I feel that although the song does not follow the traditional 12 bar format, to me this is the song that has the most blues DNA from a contextual point of view.
2. World's Gone Crazy
The message of "World's Gone Crazy" is essentially born out of a frustration with events in the media seen over 2016. Rising xenophobia and divisions in the UK in the wake of Brexit, Donald Trump becoming the president of the US and Russian Cyber Attacks. It seems the world truly is going crazy. All of these events have been discussed by the media in between coverage of so-called celebrities getting fat, (or thin), and results of which reality TV Z-lister is losing a dancing competition on any particular week. It is the way we seem to discuss total nonsense at the expense of the events in Syria, global warming, hunger in Africa that has led me to say on many occasions, "Why am I watching this, The World's Crazy". The song musically is light-hearted in a mood to represent the sugar coated way we receive the news.
3. Peace And Love
"Peace and Love" is, in essence, a song in the style of my favourite Texas Blues shuffles. The song forms the narrative of a relationship in bad shape and the desperation one feels when you can see the walls breaking down around you and all you can do is howl one final cry for "peace and love." The line, "When we put our faith in those who don't live up to our expectation," harks back to the expectations of the person at the start of the relationship who is unwilling to work things out.
4. Broken Machine
The title track "Broken Machine", is a commentary about two people forced together through a common denominator, and not ever finding a resolution – always being in a state of indifference with each other. When someone once asked me about my relationship with this person, the most fitting analogy was that we were parts of a broken machine. Two parts that should work together but in this case, the gears do not match. They form the Broken Machine. It'll never work. We are "forced company of this commonplace."
5. Words Of A Woman
Sat in a car on a street in Liverpool the story of "Words of a Woman" unfolded in front of me. A domestic incident was in full swing and I saw in the street what looked like a married couple severing their relationship due to the infidelity of the man. He had brought the lady whom he had been having an affair with to help him take his clothes and other personal belongings from his family home. It was apparent that his wife had only just found out about the affair and was understandably devastated by the actions of her husband. The words she was saying to him really struck a chord with me, "How long has this been going on?" "Who is she?" "I can't bring our children up on my own." I don't understand why this is happening." I was haunted by this event for a long time, I would think about the woman who had been left on the doorstep by the man she loved to fend for herself and bring up their children. I was really rooting for her, I didn't even know this person's name, yet I knew this was the biggest change in her life she probably ever experienced. I still think about her now, whether she met anyone else. Maybe she didn't have the time with having to bring up her children as a single mother. I was, and continue to be saddened by this event. At the time I had just become a father and I was emotionally vulnerable at the time. It made me look at my own relationship, and in some respects has affected the way I view my marriage and responsibilities as a father. This song is a tribute to the woman who woke up one morning as if it were any other, only to end the day as a single mother with all the weight of wondering what went wrong and how she would bring up her children alone and provide for them. The song also serves as a way of externalising my own fears about the fragility of relationships that affects our own behaviour on our loved ones. The very last line of the song closes – "I'll never know her name."
6. Out Of Time
"Out of Time" has a distinct Jonny "Guitar" Watson flavour to it. My brother and I were keen to include a song with this feel on the album. The song came out of a jam of a groove we were messing around with in the studio. When it came to the lyrics, the song was so much fun to play that I wanted that to come over in the lyrics. It's about one of those relationships that is built on just that. Fun. Relationships have a certain shelf life and ultimately if one person is in a different stage, it can bring that life down ever further. This is described in the line, "Is it the road I have to walk along, is it because I don't have a job?"
7. The Hitcher
A quieter moment on the album, "The Hitcher" is distinguished by the relentless feel and dynamics of the instrumentation. I wanted this song to feel like it was driving somewhere, cruising late at night on the roads. A long time ago I was informed that my then partner had moved to London with someone else. Not by my ex, but by someone I know who had overheard her tell someone else. I had been spun a yarn about job opportunities when actually she had "Hitched a ride and got a man down south." I wanted the music to represent her trip to London. The backing hardly changes at all, instead utilising vocal arrangements and fills from a Hammond Organ and Fender Rhodes to add texture. The bass, drums and rhythm guitar parts barely change – becoming almost hypnotic like a late night drive on the A1m southbound. The song features a second guitar solo by Jesse Davey of The Hoax. I wanted the song to feature two distinct guitar solos by different players. I felt the song needed an element that was not from me as I had said everything I needed to in my first solo emotionally. The second solo, played by someone else unconnected from the core band, represents the third party in the scenario. I also wanted to feature a 1940's Glen Miller style call-and-response vocal arrangement. I was going for a vintage vocal vibe. I wanted it to sound far away, almost like it was the ghost of my voice she could hear in the distance as she left in the car knowing at some point she would have to confront me. The sad truth to this story is I was the last to know, which features as a line in the song, "My baby just left me, and I was the last to know."
8. Hold On Now
My father always said, "If you want someone to blame for all the things in your life you're unhappy with then take a look in the mirror." When I wrote "Hold On Now" I wanted to channel the frustration I was feeling with certain behaviours of mine that I didn't like, that were affecting other areas of my life. The song is a plea to myself. If I continued to conduct myself in such a manner, I stood to only lose things rather than gain anything. The chorus – "Got a feeling that you're running from the war raging on inside," is an acknowledgement of what I was doing was wrong, but couldn't at the time stop doing it. The message in the song is to not "lose your grip" and "hold on". It is a conversation I still have with myself from time to time.
9. Lonely Room
We always end up working with people, therefore, have to see a lot. Sometimes working relationships can be successful and sometimes they're not. This song is about the latter. "Lonely Room" is an escape of expression of an otherwise unspoken rift in my life with someone I had a good personal relationship with but a bad working relationship with. It is about trying to articulate my feelings but continually getting shot down to the point where the options were simply endure or leave. The lyrics "I don't know how we'll get through this fight, we can't hide anywhere," is a statement referring to the openness of the issue to everyone else despite it being brushed under the carpet.
10. Holding Hands
The album concludes with the heartfelt ballad "Holding Hands". In this song, the album draws to an emotional close both lyrically and musically. I really wanted to leave myself wide open on this song and there were still demons I needed to shake off which I feel I now have. The song discusses a relationship long ended resurfacing, but what is left is a scarred and bruised version of the original. I wanted to explore the unmistakable truth that, although we heal from injury, the scar remains as a reminder of the pain. During the middle eight, I sing, "I'm sorry about my worried mind, some say that time doesn't heal, so I'll write a love song that I'll never sing, and set us free, and fly, fly away." The song leading up to this point discusses the efforts to recapture the magic once had but now lost. The middle eight is the realisation of that chapter is truly over and can never exist in its former glory. It will always be damaged.
For more information – Ash Wilson Music