Advertisements

Dave Fields new CD "UNLEASHED" is the next instalment in the evolution of a blues rock master and beyond. "UNLEASHED" features seven live cuts that capture the pure fire of Dave Fields live and seven studio cuts that expose ever more of Dave's powerful, heart gripping songwriting. Make no mistake about it. The gloves come off on "UNLEASHED".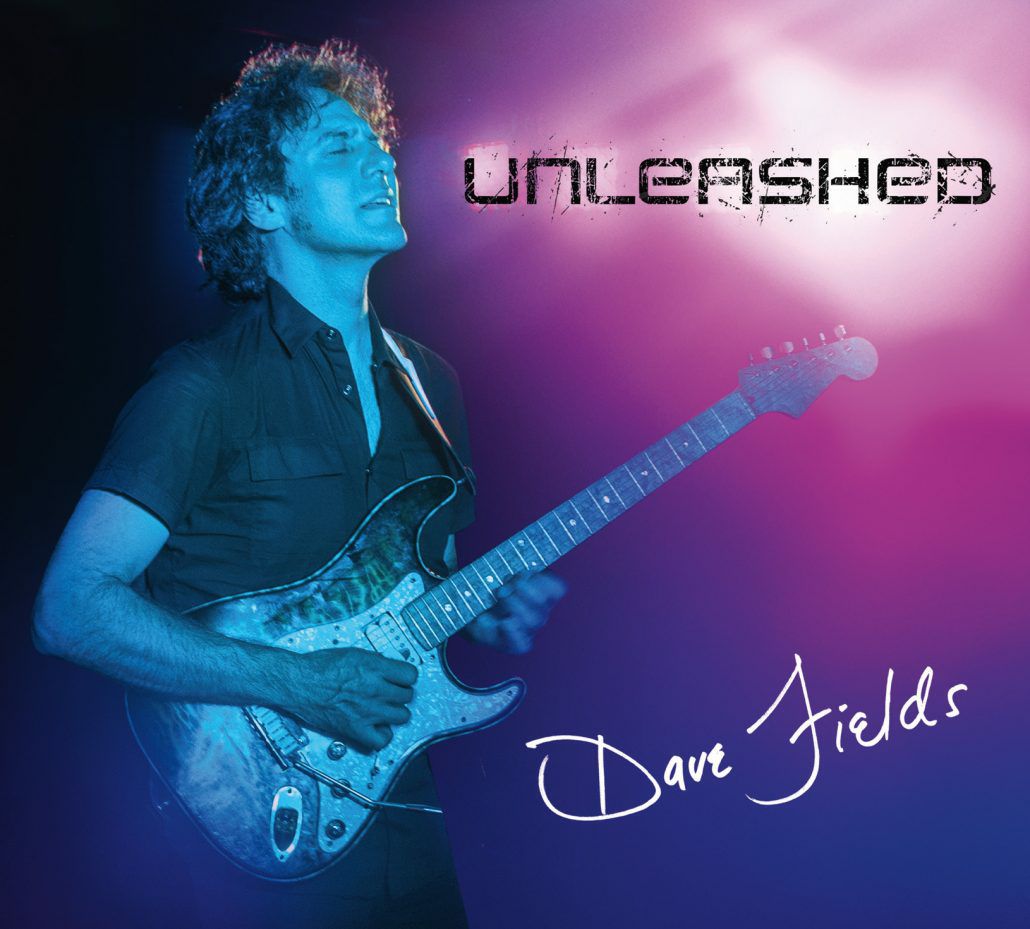 Like all Dave Fields CDs, there are many flavours of music. Dave exposes his jazzier roots with a live version of his instrumental "Anticipating You" (track 1) and New York City Nights (track 13) and an all out blues grass rumble on "L.E.S. Hoedown" (track 14). Dave pays homage to his roots by doing his live renditions of the classics "Going Down" and the Hendrix classics "Hey Joe/Star Spangled Banner" as only Dave can do. "UNLEASHED" brought back some Dave Fields classics. A searing hot live version of "Better Be Good" (track 8) and a heart-wrenching live slow blues "Pocket Full Of Dust" (track 10).
Dave, "one of my favourite tracks on this new CD is Jagged Line Pt 1&2. Lyrically it's a window into how I grew up. The lyrics are blues, the music is rock. I'm SO excited to have recorded it with Van Romaine on drums (Steve Morse Band), Chris Tristram on bass (Great White) and the keyboard genius, Vlad Barsky on organ. I know I took some chances on these cuts but they turned out very powerful."
The single, "Child Of The World" features a mainstay on Dave's CDs Kenny Soule/drums, the masterful bassist Buddy Allen (Bruce Springsteen, Rick Derringer). Written after the tragic events in Paris. It's a call to the single thread that binds us as human beings, love. Also featured on "UNLEASHED" are Lisa Sherman/vocals, JT Lauritsen harmonica/vocals, Sam Bryant/drum (Kenny Wayne Shepherd), Andy Huenerberg/bass, Juan Pertuz/percussion and Dave Moore/drums. "UNLEASHED" will sure to thrill you and keep you on the edge of your seats.
"NY Boss Guitar Man" and 2012 NY Blues Hall Of Fame inductee Dave Fields has performed and continues to perform all over the world. His awards include Best Self Produced CD 2006 at the IBC for producing BACK IN BLUESVILLE, 2009-2010 Mojo Boogie Award, Big City Blues Magazine Happy To Have The Blues Lifetime Achievement Award. Legendary British bluesman John Mayall recorded Dave's song "Train To My Heart" on his CD "TOUGH". Dave's CD's TIME'S A WASTIN', ALL WOUND UP, DETONATION & ALL IN have all garnered international success.
Dave continues the Unleashed Tour with many dates across the US – http://www.davefields.com/shows/