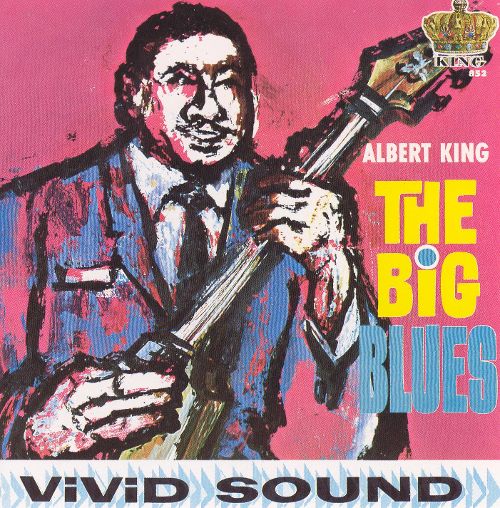 Born Under A Bad Sign may have been Albert King's breakthrough album, but The Big Blues was his first long player, not so much an album as a collection of singles recorded between 1959 and 1962 and the sound is rather different.
The set kicks off with the excellent, bouncing Let's Have A Natural Ball, which very much sets the tone for what follows. These are economical songs, only two of the 20 tracks (including 8 bonus cuts) last more than three minutes. Bright, bold horns feature strongly, King's trademark crisp guitar tone rings out clear as a bell, and the feel is swinging, even jazzy, with drummer Kenny Birdell Rice contributing Latin rhythms to the likes of Tampa Red's I Get Evil.
King may scatter licks liberally around songs like I Walked All Night Long and Travelin' To California, but he never overplays – his motto could be brevity is the soul of wit. What's just as striking though is the quality of his vocals.
King's singing on Born Under A Sign is good, but here he sounds great, on the money, confident, and bearing comparison with Bobby Bland or B.B. King. The songs don't always live up to the playing, it should be said, with This Funny Feeling, in particular sounding pretty corny.
The bonus tracks are worthy additions, though, comprising sides that were also released on early singles but didn't make the original album. Need You By My Side sets the standard, with some spiky soloing, rocking piano (uncredited), and urgent vocals. The Time Has Come and Blues At Sunrise are more laid back, reflective affairs, the horns smooth and smoky in the background. As a document capturing the vital, swinging quality of Albert King's early work, this reissue of The Big Blues makes for an impressive, enjoyable collection.
IAIN CAMERON