Blues guitarist, singer & songwriter Todd Sharpville declared his arrival on the UK blues scene in no uncertain terms when his first album, 1994's "Touch of Your Love" bested both Eric Clapton and Gary Moore in the "best guitarist" category of the British Blues Awards (also winning "best album").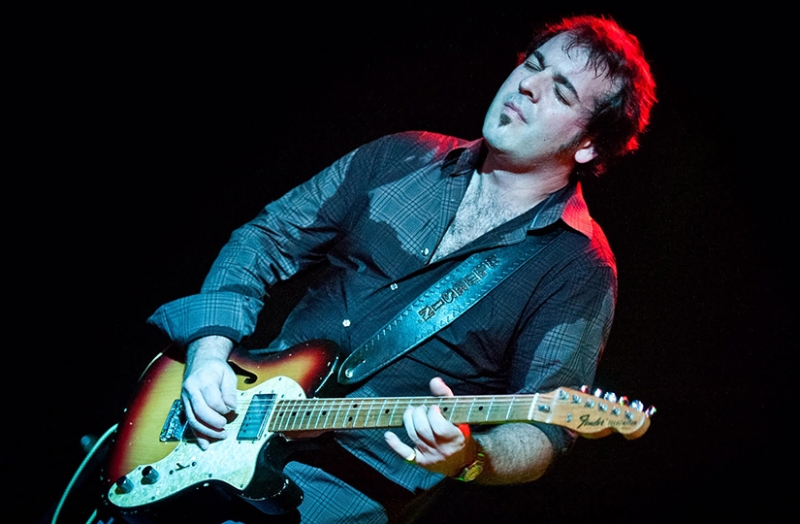 Todd's second album featured such noted musicians as Leo Sayer and ex-Rolling Stones guitarist Mick Taylor, and since then Todd has recorded, performed, and toured with a variety of familiar artists: Joe Cocker, Ike Turner, Hubert Sumlin, B.B. King, Taj Mahal, Kim Wilson (of The Fabulous Thunderbirds), Joe Louis Walker, Derek Trucks, Duke Robillard, Dana Gillespie and Branford Marsalis, to name but a few.
Still regularly headlining British blues festivals and touring the continental & American blues circuit, he's become a staple figure amongst aficionados of the genre. The band that Todd has assembled for this show is similarly auspicious, including 606 favourites bassist Mo Pleasure (Ray Charles, Janet Jackson, former MD Earth Wind & Fire) and drummer Nic France (Dave Gilmour, Bill Withers, Noel McCalla).
Last but definitely not least, the legendary 60's musician Zoot Money, who was in the thick of Soho's thriving rhythm & blues scene working with the "British Blues Godfather" Alexis Korner as well as Georgie Fame, Spencer Davis and the Animals, will be on piano – a true original! A night of proper, heartfelt blues played with authentic style & character.
"Heavenly blues guitar…fine blue blooded blues that makes essential listening" Blues Connections.
"One of our best blues guitarists to date" MOJO.
"Others may offer their version of the blues, Todd Sharpville gives you the real thing." Independent.
"Sharpville's compositions are inspired and insightful, his guitar playing measured and mature, and his vocals superbly suited to this style of music." Blues Matters.
"What a talent!" B.B. King
"The best British player I've heard since Peter Green." Hubert Sumlin.
"Todd Sharpville's talent as a singer, songwriter and guitarist is genius." Duke Robillard.
Ticket Link – 606 Club
More Info at – Todd Sharpville