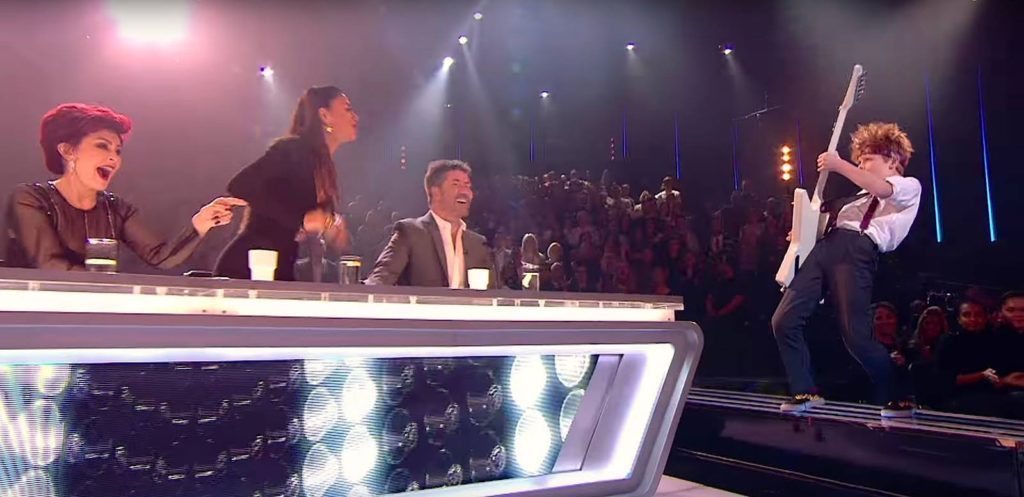 The cast of West End musical School of Rock opened the X Factor Live Results show in 2016, singing the title track "Teachers Pet" from the show.
Toby Lee performs as Zack "Zack Attack" Moneyham, the lead guitarist in Andrew Loyd Webber's musical School of Rock which is based on the 2013 film of the same name.
Toby Lee rocks out in front of the panel to Simon Cowell's delight!
Watch the video here…
For More Info Go To – Toby Lee Website