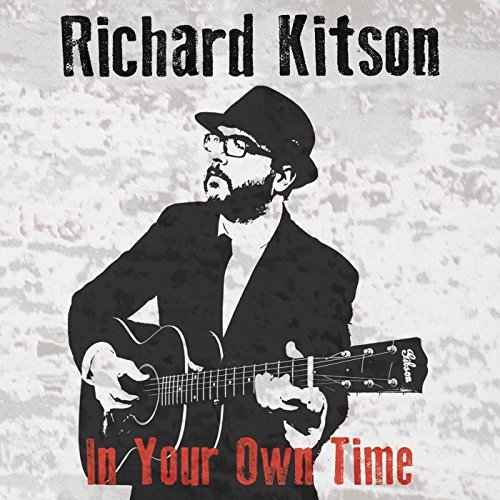 Outright Winner in the Dave Stewart lookalike contest, Kitson plays the guitar and various other instruments and is backed here by one Nicola Farnon on double bass and vocals.
Six of the cuts are own compositions and the balance well-worn standards we have heard many times over. Producer Martin Gregory Smith should be given a nod for his work on this set.
Redundant Blues has an old-timey thread to it reminiscent of Blind Boy Fuller. Vocally he does seem to be trying to sound American, but he appears to be from Sheffield. Ah well, he does play with skill and a fluid style.
The title track seems to channel Smokestack Lightning crossed with Lightning Hopkins.
Adept at slide and harp, Kitson obviously loves blues music from the Thirties on and can play it, so as homage this set is pleasing for those of like mind.
A banjo outing on Sleepers rolls along with a toe-tapping grace and lovely singing.
A sprightly Pistol Slapper Blues is played really well.
I am left wondering what his natural English singing voice would be and whether any of his compositions might at some point reflect his life in the here and now. Musically, Richard lacks nothing.
PETE SARGEANT
More Info – Richard Kitson Music