Advertisements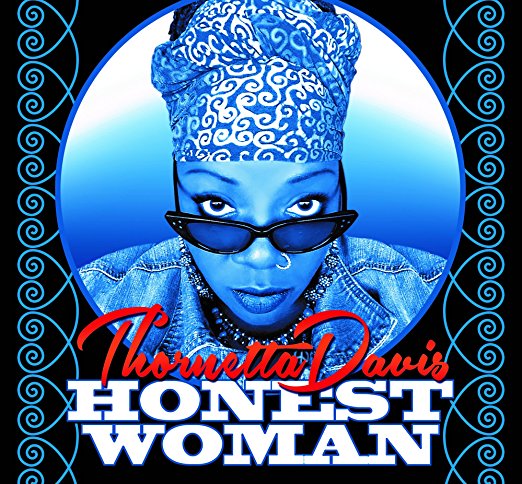 This is Detroit chanteuse Thornetta's second studio album and the first since her 1996 debut release Sunday Morning Music. Dubbed 'Queen of the Blues' for her powerful voice, highly acclaimed live performances and a collection of numerous awards over the past quarter of a century.
So, has it been worth the wait? The rousing opener, I Gotta Sang The Blues, single-handedly justifies the cost of the whole CD with its throat shredding vocals complemented by mind-blowing pyrotechnics from US harp master Kim Wilson.
Thornetta's defiant attitude comes through strongly on That Don't Appease Me as she throws her man out! Not surprisingly another major highlight is the gospel-tinged Set Me Free given that Larry McCray delivers a trademark guitar solo to complement Thornetta's inspirational vocals.
Davis tells compelling stories on I'd Rather Be Alone and the balladic Shadow where the words "Do you really know me or am I just a shadow?" reach an anguished crescendo enhanced by the superb backing singers. I Need A Whole Lot Of Lovin' To Satisfy Me is set in a funky groove and showcases the silky piano skills of Phillip J Hale and fabulous brass section.
Get Up And Dance Away Your Blues does exactly what it says whilst the title track confirms Davis' status as the Honest Woman with her soulful, sincere and impassioned delivery.
THE BISHOP