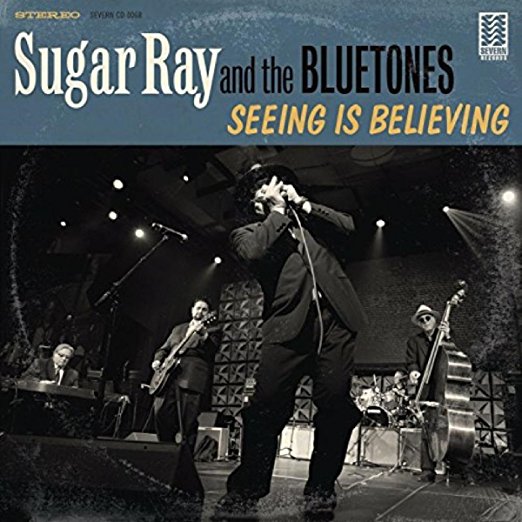 This fine album of gut-bucket blues should please any fan of the good old electric-guitar-and-harmonica version of the genre. It's by turns foot-stompin' and mournful: If it breaks no new ground, neither does it disappoint.
Vocalist and harpist Sugar Ray Norcia is one of several, illustrious alumni of Roomful of Blues – others include guitarists Duke Robillard and Ronnie Earl and vocalists Curtis Salgado and Lou Ann Barton.
Eleven of the 12 cuts are originals, written by Norcia or members of his tight five-piece band. The lone exception is You Know I Love You, written by the late B.B. King. And a beautiful instrumental it is.
This CD finds Norcia, 62, in fine voice, wailing with the best of them. To emphasise the throwback nature of the album, the opening track, Sweet Baby, features delightfully fuzzed-up vocals and harmonica as if the amp has been blown out by too many years on the road. And the guitar work from Monster Mike Welch, who wrote the track, is stellar.
On the rest of the album, the fuzz disappears but not the old-time feeling. "They say seeing is believing," Norcia moans on the self-penned title track. "Baby, I believe you're doing me wrong/Well baby, I don't need your kind of lovin'/Oh Lord, the kind that ruins a happy home." (Stop me if you've heard this before.)
On Keep On Sailing, a five-minute harmonica and voice piece, Norcia declares his intention to keep on sailing "until I get where I'm going." Not that many of us have a choice, but it's emotion rather than profundity that's on display.
There's humour, too: On Blind Date, Norcia sings, "I don't forget a face but for you, I'll make an exception." And on Not Me, he croons with the best of them.
Throughout the album, the harmonica wails, the guitar shines, the piano pounds, and Norcia moans. This is the kind of CD you'll never regret slapping in the player. You'll be shimmying across the floor instead, bopping around as you do the dishes.
M.D. SPENSER