Notice
: Undefined index: position in
/home/bluesmatters1/bluesmatters.com/wp-content/plugins/advanced-ads/modules/ad-positioning/classes/ad-positioning.php
on line
54
Advertisements

This year's Edinburgh Jazz & Blues Festival has a bit of a necessary twist to it owing to the ongoing Covid pandemic. A lot of musicians have been doing Live Stream events during lockdown, with this in mind, the decision was taken to still put on a Festival but putting live events in front of a socially distanced audience and a Live Stream format.
Advertisements

The live events have capacity of a hundred attendees at the Theatre, but you could also attend online. With this in mind and having already attended a live event, Redfish Blues Band at Dumfries during the week in association with the Tuesday Night Blues Club; this reviewer definitely thinks this format of live events will continue to go together and is an excellent inclusive way of attending an event. Anyway, enough of the reasons behind the venture: Live music has returned so let's stick with that!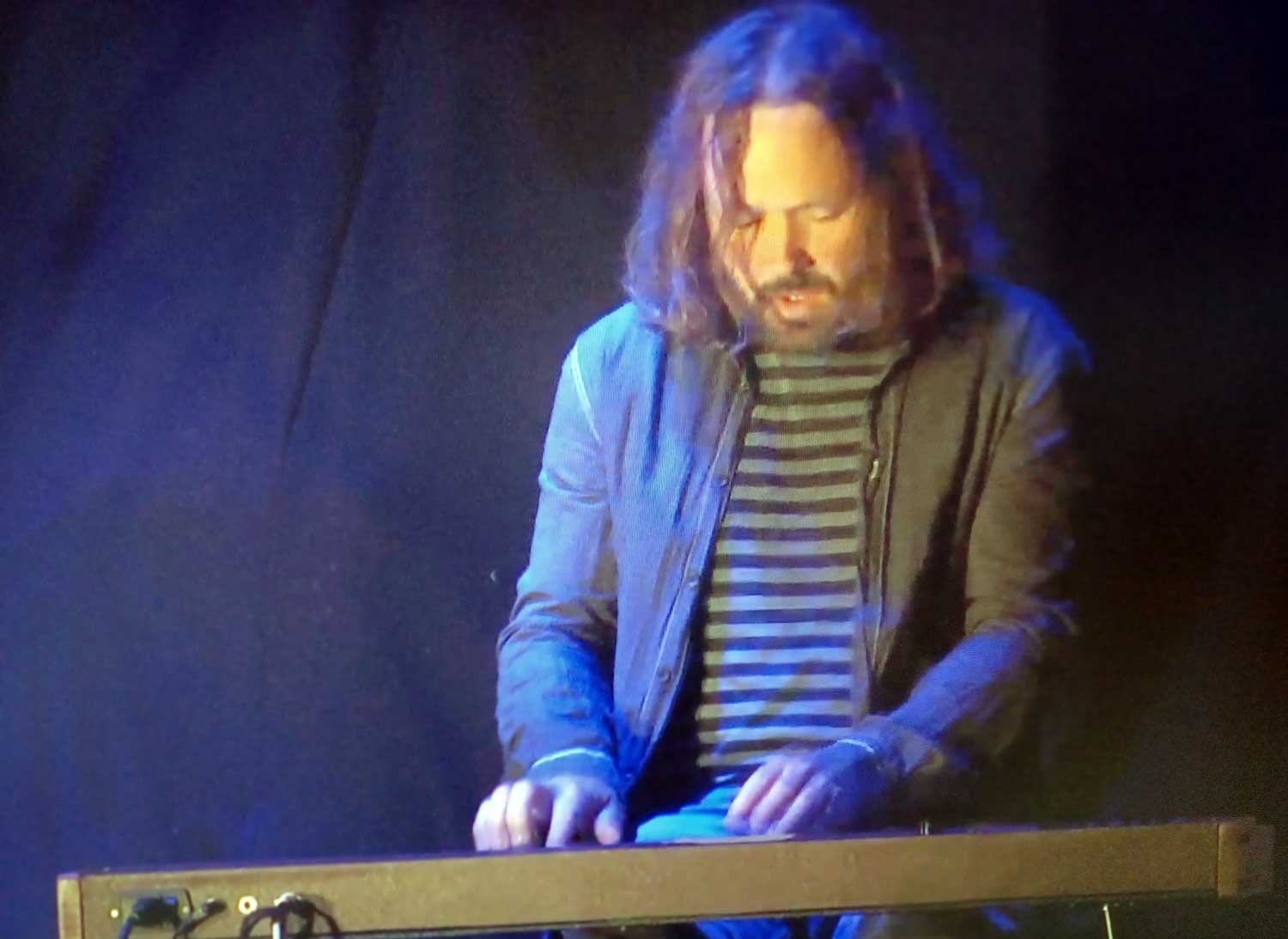 Initially like anything else technological there were teething problems with sound and vision during first song, at least online! Enter harmonica player Lyndon Anderson to the rest of the band and this seemed to make everything better, sound and vision were very good. He joined the Sandy Tweeddale Band. Sandy was on lead guitar and vocals, Ali Petrie on keyboards. Willie Molleson on drums, bass man was Chris Agnew and Lyndon Anderson joined in on harmonica for Educated Fool which showcased a tight band with precision tone and rhythm also some fine clear vocals from Sandy on an upbeat song. The rhythm got stompy with the band's take of the Brownie McGee tune, So Much Trouble, a laid-back Delta blues tune for a sunny Edinburgh afternoon, to an appreciative audience.
Sandy said he felt privileged to be the opening act and, like all musicians and event goers has missed live music! A more melodic Gospel approach to, Jesus On The Mainline brought a crisp freshness with it. Again, the connection with the audience was noted with audience participation. A drum roll introduced the Bo Diddley beat on the catchy tune, Cadillac, and the band kept its groove going throughout, with great interchanges between rhythm section and keyboards.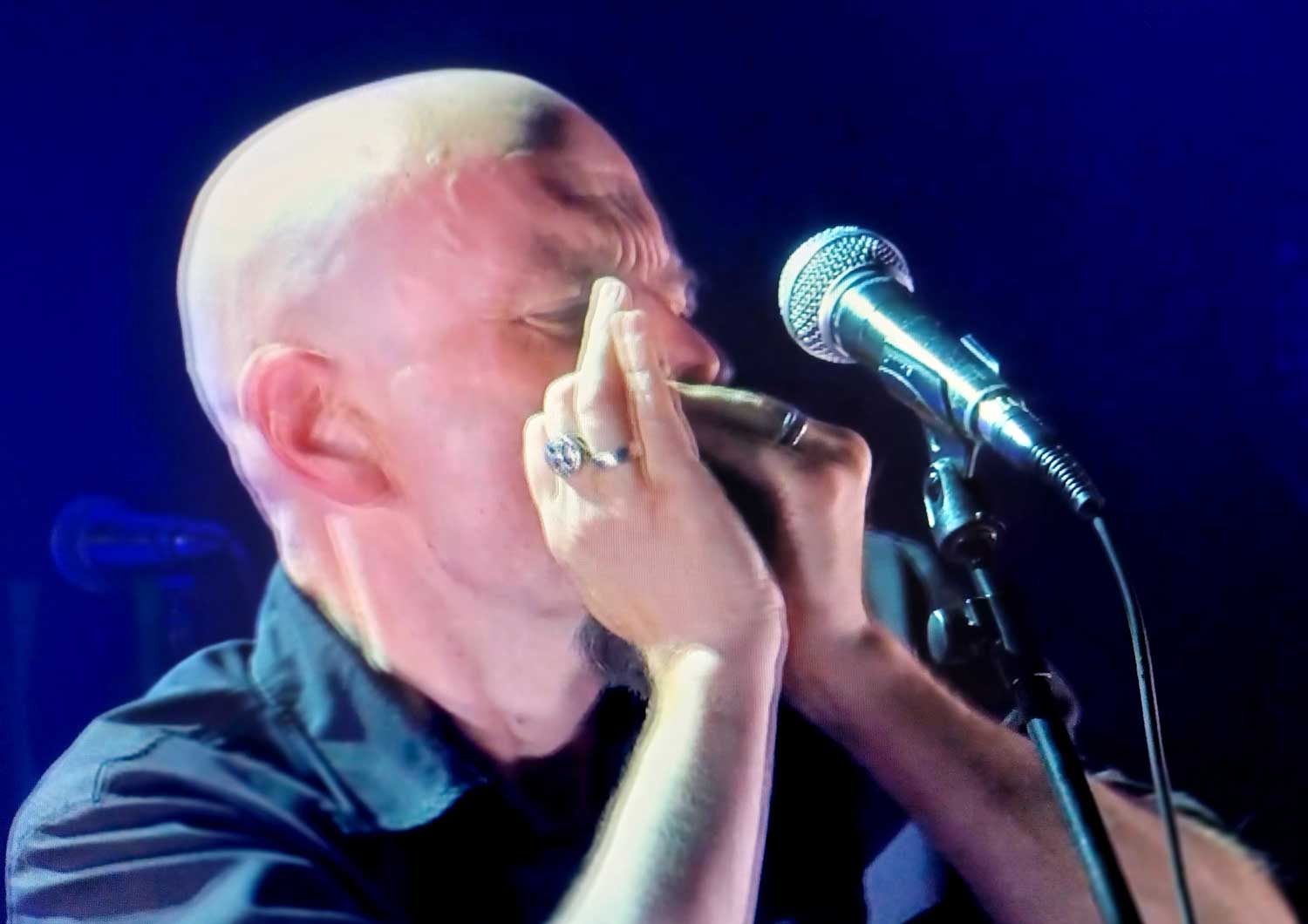 Tempo brought down next, with the unplugged section. Sandy and Lyndon now joined forces sharing the unplugged section to the set. They knocked out a Sonny Terry tune, Treated Wrong, an excellent vibe to this. Some good interplay between musicians and some deft fingerpicking from the always smiling Sandy. A sort of Delta Blues via Fife and Newcastle.
Next was an original song written by Sandy about the pandemic, a poignant tune called, I Ain't Going Out No More. Witty lyrics interspersed with sweet guitar and harmonica tones. Full band returned with a blues rocking tune, I Still Lost You. This had a jazzy blues tinge with all members having a solo turn, reminiscent of BB King mixed with Robert Cray tones. The band were set free again on the magical reinterpretation of Albert King's Crosscut Saw. A really jamming piece with some wonderful band interaction and Sandy's vocals soared with his guitar work. This also noted on Don't Let the Devil Ride. Last song was a reinterpretation of Freddie King's Reconsider Me a particularly good addition to the set, fusing keyboard tones with a constant beat, a real crowd pleaser. So good that they came on for an encore. A song from Blues N' Trouble called Shake Your Boogie, this was full on maximum rhythm and Blues at its best, no doubting. They made the house rock. A great set list from a rousing band enjoying playing to an audience. What an opening act, thoroughly enjoyable, professional and style changing, great performance all round.
Chatted with Sandy later about his feelings on playing a live event again; "It was great to get back out there playing, there wasn't much rehearsal, but think it sounded alright. Think there were fifty in the audience. Chris Agnew on bass and Willie Morrison on drums are my band and I asked Ally Petrie from the band Safehouse to come onto my band. After today he will be joining! Lyndon turned up to my house in Dunfermline and he joined us".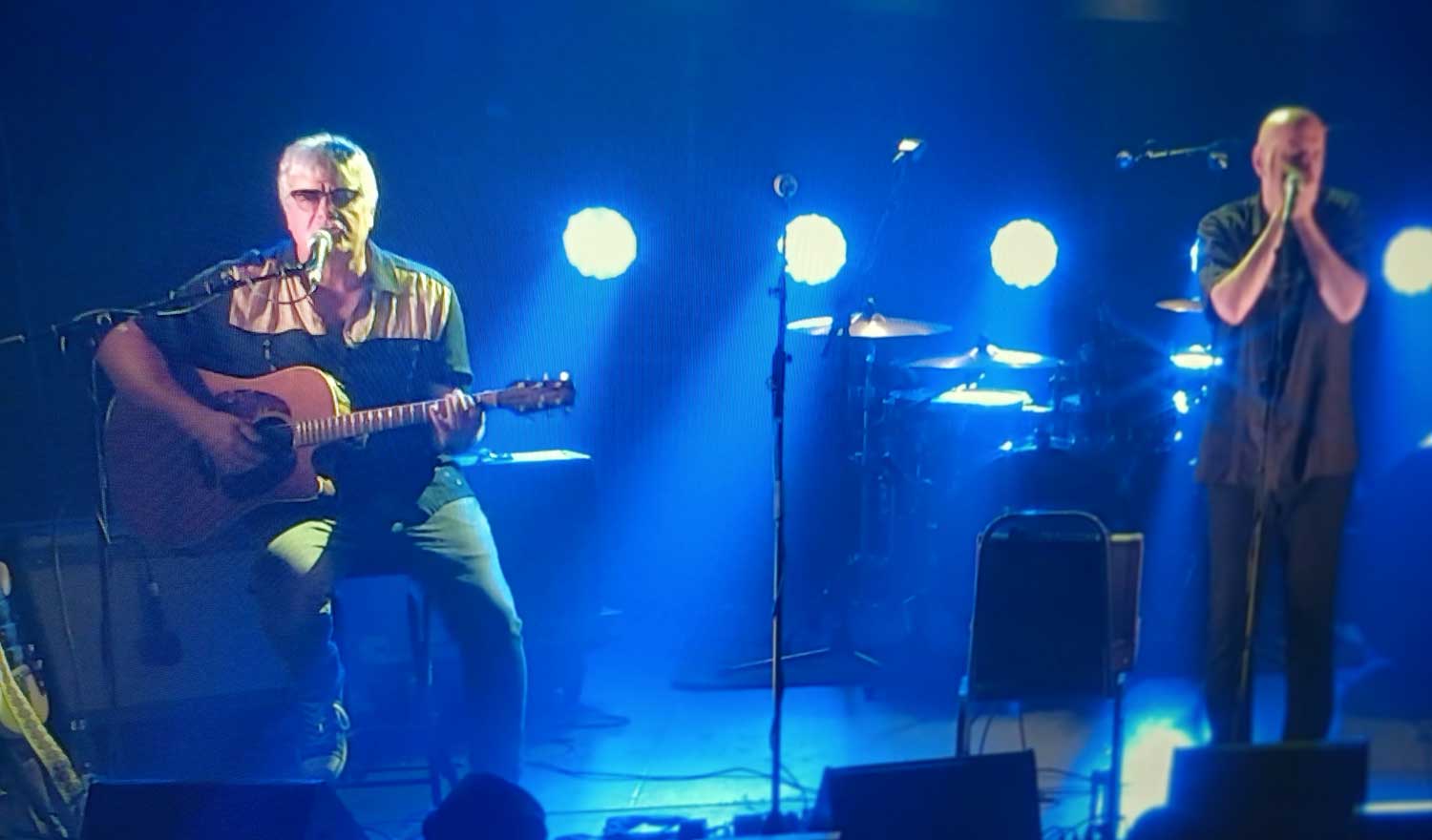 The second acoustic song I Ain't Going Out No More was written by Sandy. "This is tongue in cheek, I used big Bill Broonzy chord structure to this. It's a storytelling song along the lines of Randy Newman. It was to cheer people up. Talking with some audience members later they felt cheered up by this! Since I've not been gigging, I've been doing is writing songs. When lockdown came, I started writing lyrics in a book. I've got a home recording studio so have been experimenting".
The other, I Still Lost You I recorded with my daughter, Christina. I wanted to do something like Carlos Santana, but today's version was more jazzy blues. We're still experimenting with this song. We have a documentary coming out in September of nine songs. That song is on the documentary. I saw BB King ten times who was an influence. The other guitarist who has influenced me was Rory Gallagher. I used to play with Lou Martin, his piano player in my band. The thing about Rory was the tricks. Halfway through he would stop and get the acoustic guitar out. We did this with blues N' Trouble sometimes, but they were more a full-on thing. It breaks the set up like today into two halves. I used to play Newcastle a lot and played with Lyndon Anderson there!
This year has inspired him to do more but is aware how lucky he is that he's not a struggling musician. He's the older generation and feels for up-and-coming young musicians presently. He's going to record an album. It's not blues though. His daughter has been an influence with this. At one point he was a purist at what he was doing. His father was a jazz fan. Looking through his record collection he found an EP Remembering Big Bill Broonzy. "That was when I first heard the blues. Stuff touches you and that did. Then he bought a Freddie King album which had reconsider Baby. Love his playing, I used to open up my sets with San Jose. Jim Condie and I had a duo, my acoustic playing went up! He is a technically great player.
At nineteen he met Bert Jansch. "He watched me playing. He gave me the best advice. I really like your playing and can see what you're trying to do but you're not there yet. You should be listening to me, Brownie McGhee for the rhythm and Davy Graham. Lyndon Anderson felt today's experience was "surreal, looking on an audience of masked people". He's not played live for three years but after a phone call from Sandy to join him to do today's concert, this was a good omen and has "rekindled his interest in it". He still practices but not written anything recently. We talked about today with the band having two lead singers. He remembers big Joe Louis and The blues Kings. "They both sang and the difference in vocals added to the performance". He started out as a saxophone player but there was "too much studying Sonny Terry and Little Walter are his influences, the traditional guys".