The second day of this prestigious Festival saw the return of Blues Afternoon section. Again, there was a twist to this one as the three bands had previously recorded their sets at the venue, alas to no audience this time around. This did not take away anything from the performances from the bands and after such a long delay from going onstage, even they gave it their best and more. Mixed sets and blues styles by these bands added to the quality of entertainers on the bill.
Words and Pictures: Colin Campbell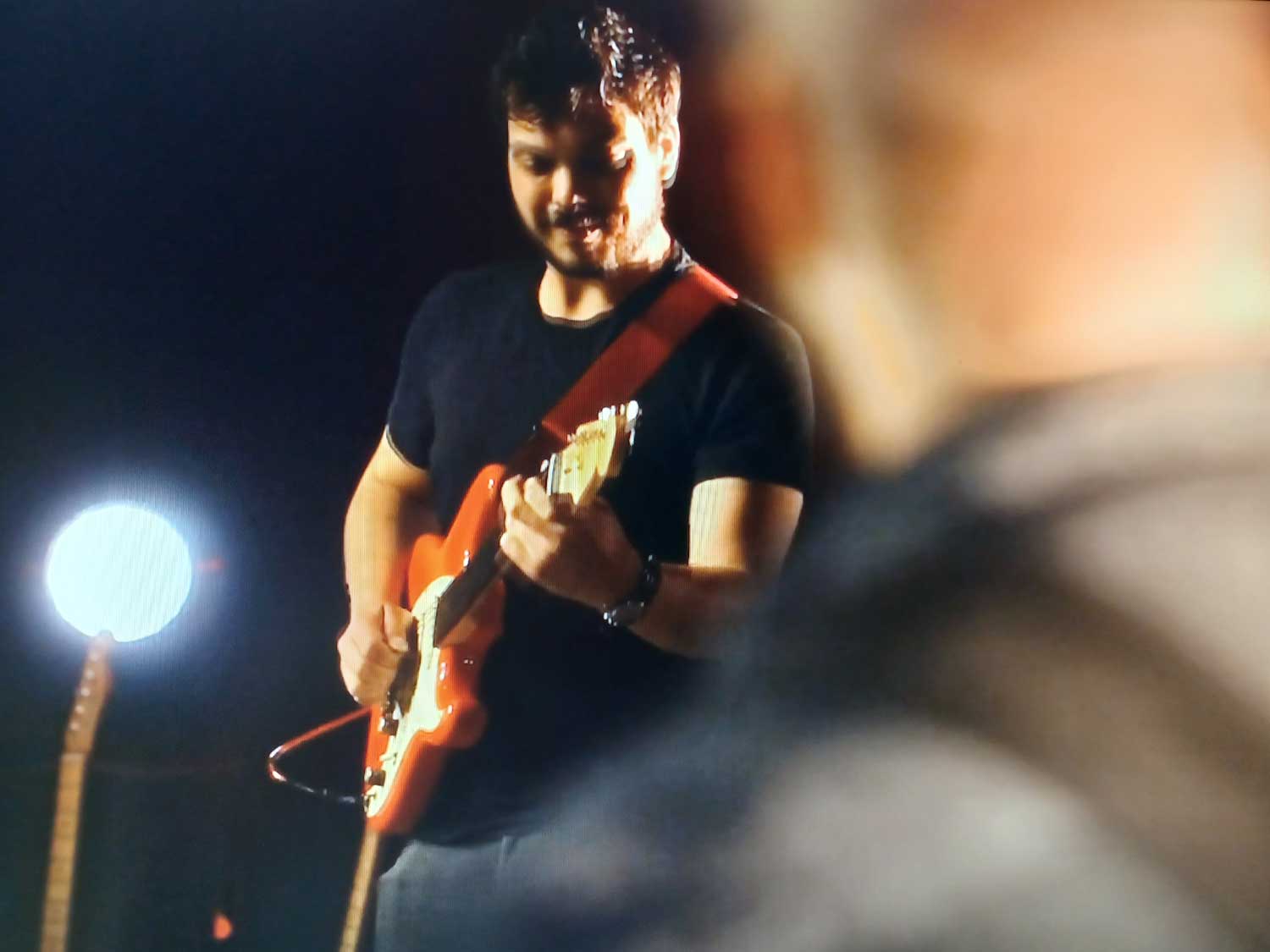 First up were KULTURA; a new Edinburgh based trio, comprising Harry Higgs on lead guitar, bass guitarist Cameron Bradley and Vid Gobac on drums. They produced a very slick experimental musical sound fusing different influences of styles and genres. They played instrumental tunes varying in degrees of subtle tones and flavours mixing, jazz, blues funk and even some Classical tones, genre bending music, definitely. Great music for a relaxing summer afternoon. Particularly enjoyed Olaf Goes To town, which showed the band's creative pattern, drawing from a canvass of differing materials. They provided uplifting tunes that had great melody and soul. No-one outplayed and there was that sense of a jam band with the trio just blending as one. A very uplifting experience and certainly a band to watch out for. Forty minutes of original tunes from a new band, very intoxicating and a real find. Look forward to catching them live in the capital sometime.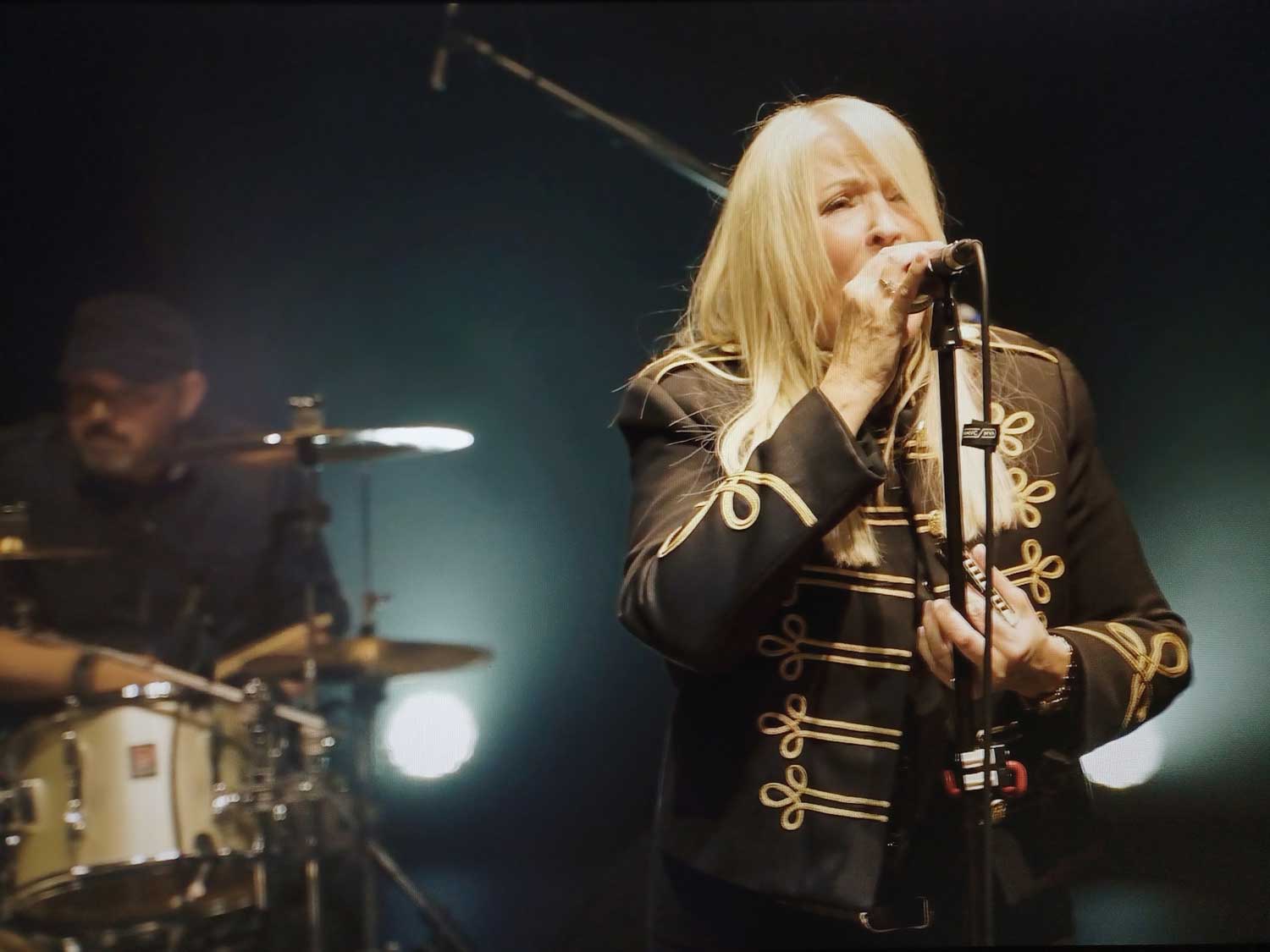 A more established local band is THE DANA DIXON BAND another band who have not played live for over a year. This was never noticeable throughout an absolutely mesmerising performance, mixing rocking blues numbers, ballads and good old Chicago blues vibes throughout the set, but mostly original songs. Dana's vocals are still gutsy and pure when required and her harmonica style is just pure class. First tune, Come On Over, exhibited some breath-taking slide from lead guitarist Dave Dixon, vocals were clear, and the groove was certainly there throughout the performance. The harmonica driven tones on I Want To Love You, a case in point. A powerful set continued with the Chuck Berry style groove on My Babe, with a great backbeat from the rhythm section of Gareth Jones on bass guitar and Richie Woodbridge on drums. Music to fill your soul and get you up dancing in the privacy of your own home in this case! They covered Albert King's, As The Years Go Passing By majestically, the guitar solo just blending so well with Dana's vocal delivery that was full of depth and feeling for the song. Tempo changed on the upbeat original tune Last Night; the band got their groove on this one. They kept the best to last though. Omar Shuffle was fabulous. A powerhouse of a tune, mixing effortless fretwork by Dave and response from Dana's harmonica, a great blend. There still appeared to be a telepathic relationship through this from the rhythm section. A great set by a wonderful band playing the style they love with reverence of feeling, a joy to see them back on the road, consummate musicians, very talented indeed. Dana stating afterwards "It was great to finally play a live gig after wondering if the Edinburgh Jazz & Blues Festival was going to go ahead this year. It was the first taste of normality we experienced in a long time".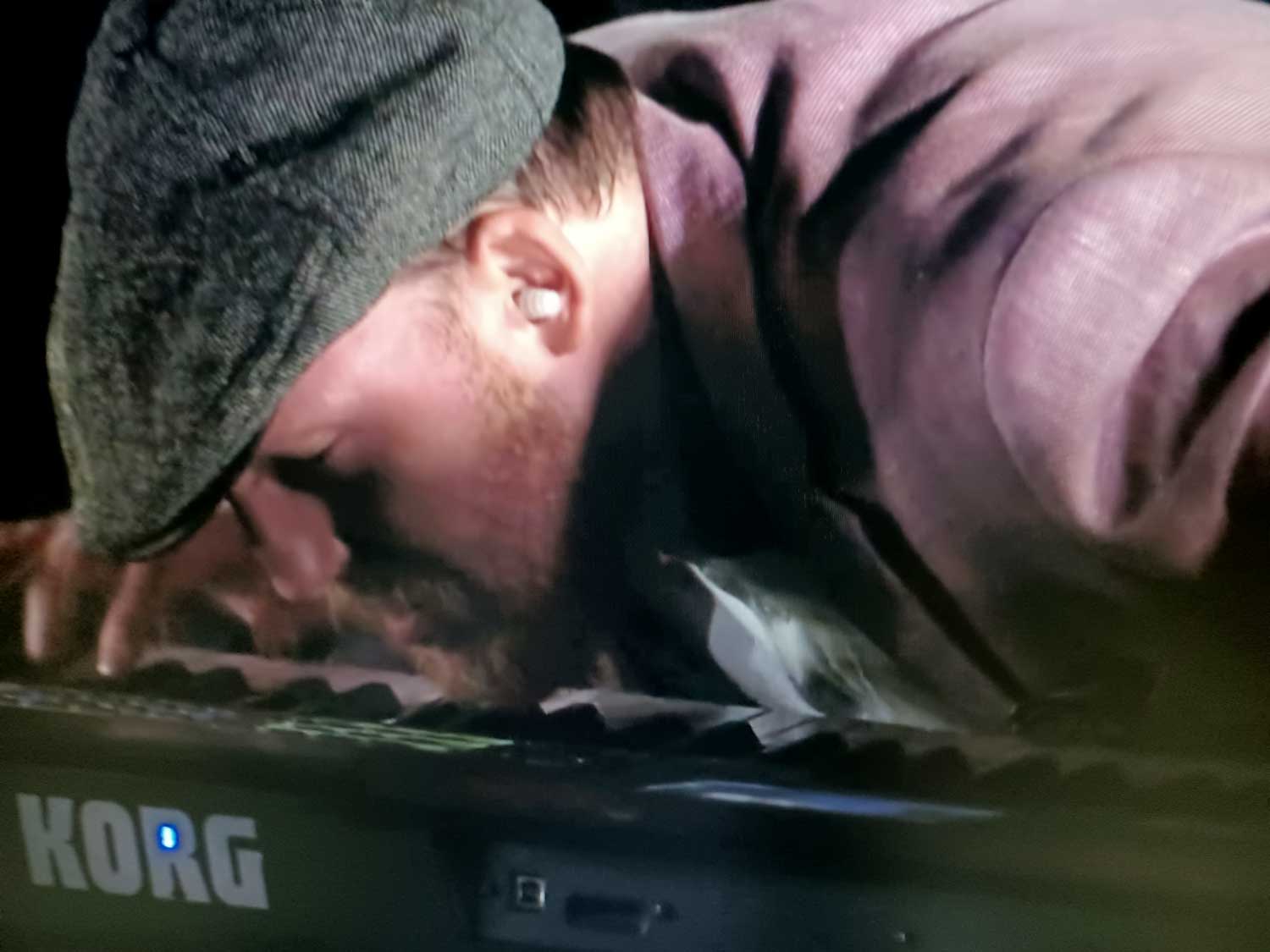 Last band for the day was THE REDFISH BLUES BAND with a set of original tunes. They are such a delight; their personalities and musical styles are all different and add to the mystique of what they deliver live. Stumblin' Harris, the lead singer introduced For The Love Of The Wrong Woman. Martin McDonald on lead guitar exchanging riffs with Fraser Clark on keyboards had that organic groove.
They were backed up by the rhythm section of Rod McKay on bass and Sandy Sweetman on drums. The groove throughout was mesmeric. Accustomed To The Darkness had jazzy tones throughout and full of mystery. Don't Rely On Me was delivered with an honest vocal feeling and tone. It had a smoky blues Club feel. There are so many layers to this band it's always a joy to hear them. There's Nothing Else; brought in a jazz funk undertone, it's all in the rhythm and they have style in this department. Immaterial Man was back to the blues with some subtle chords. Slow blues was brought curtesy of, Just Like Peggy Lee. This is a really powerful tune with a rollercoaster of rhythm and groove and bittersweet lyrics that underlie the chords played by Martin on lead guitar, it just lifts the song to another level. Then it was time for the final tune.
Taking us to New Orleans, Fraser's hell raising keyboard playing continued on Hallelujah Road and made for a call and response feel to Martin's guitar tones. A very uplifting upbeat song full of hope for an ever-changing world. This band just keep improving with age and have a mature outlook at their musical roots, based in blues but ever evolving just like the band. Great song choices, tight band a real highlight of the Festival.