Review: Beth Hart Monday 11th May 2015
Corn Exchange, Cambridge, United Kingdom

Photos: Laurence Harvey / Kieran White
On a cloudy day in Kingston, Surrey my friends Jim and Kieran (both gifted photographers on the live music circuit) and I got in Jim's car and set the Satellite Navigator to Cambridge (Cambridge in the United Kingdom not Cambridge, Massachusetts.) We were making this journey to watch Beth Hart perform at The Corn Exchange in the heart of Cambridge city centre as part of her 2015 UK Tour. After a pleasant journey and dinner we arrived at the venue. The venue staff were very helpful with tickets and offering directions as my friends went to set up their photography gear. I chose to purchase some merchandise which included several releases (on CD and vinyl), t-shirts, beanie hats and signed photos. It was all decent quality and well-priced.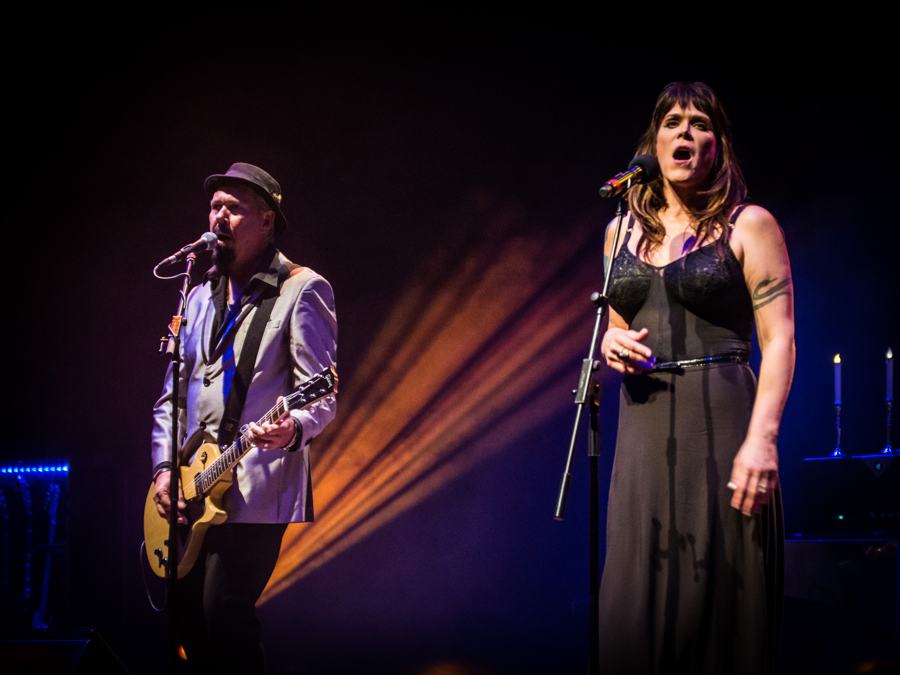 As I waited for Beth's set I noticed family friend Danny Bryant in the audience and it was lovely catching up with him later on in the evening. The house lights dimmed and a male four-piece walked onstage and stood around a piano that was surrounded by candles. I felt it had quite a religious symbolism and then Beth walked onto loud applause. Opening with 'Sinner's Prayer', the electric guitar solos flew around the room and it was clear that this was the rockier side of the genre blues rock. The thing about Beth Hart is her delivery and overall musical style has hints of ladies such as Big Mama Thornton and Etta James and that has allowed her to become the worldwide vocal powerhouse we know today. The piano was hauntingly beautiful on 'Crashing Down' as an echo was placed on the vocal. It was impactful and raw.
Her touring band consisted of Jon Nichols (guitar), PJ Barth (guitar), Julian Rodriguez (drums) and Bob Marinelli (bass) who looks a lot like Joe Bonamassa, a friend and musical partner of Beth Hart. These musicians are seasoned professionals who gelled perfectly especially on the tracks from her latest album 'Better Than Home'. Admittedly, I was surprised by the absence of a horn section but it didn't spoil the show.
She explained that 'Tell Her You Belong To Me' was written about her dad and her ill feelings towards him and that because of therapy and medication she no longer feels that way. It had echoes of a Crowded House song as she played piano.
Giving her band a breather, Beth then let the audience see a softer side with an acoustic guitar with in her words 'The ballads part of the show'. 'Take It Easy On Me' and 'Leave The light On' were well-placed in the set and answered my question 'I wonder if she likes Joni Mitchell?' perfectly.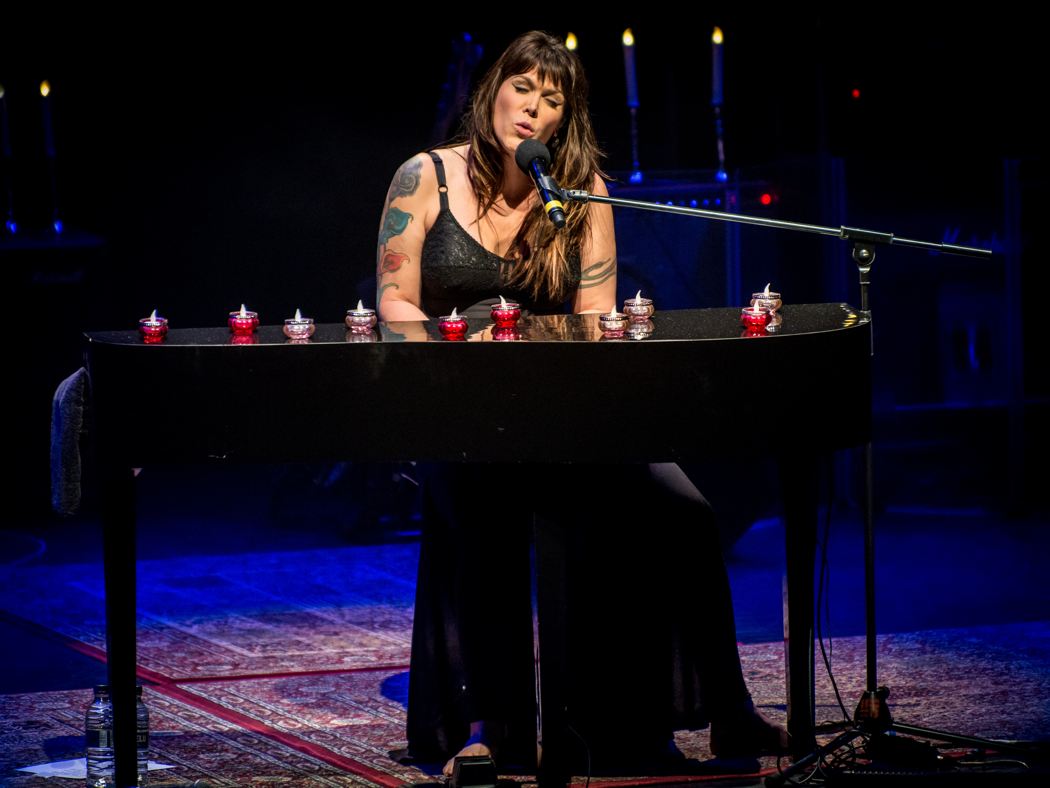 A favourite of mine was Ike and Tina Turner's 'Nutbush City Limits' which really becomes Beth's own song when she performs it live This is from the 'Seesaw' album she recorded with Bonamassa and highlights that the pairing is fantastic.
The encore 'Come to Put Me Down' would make any critics of Beth quiet as she finished her visit to Cambridge with a Bang Bang Boom Boom (sorry for the pun).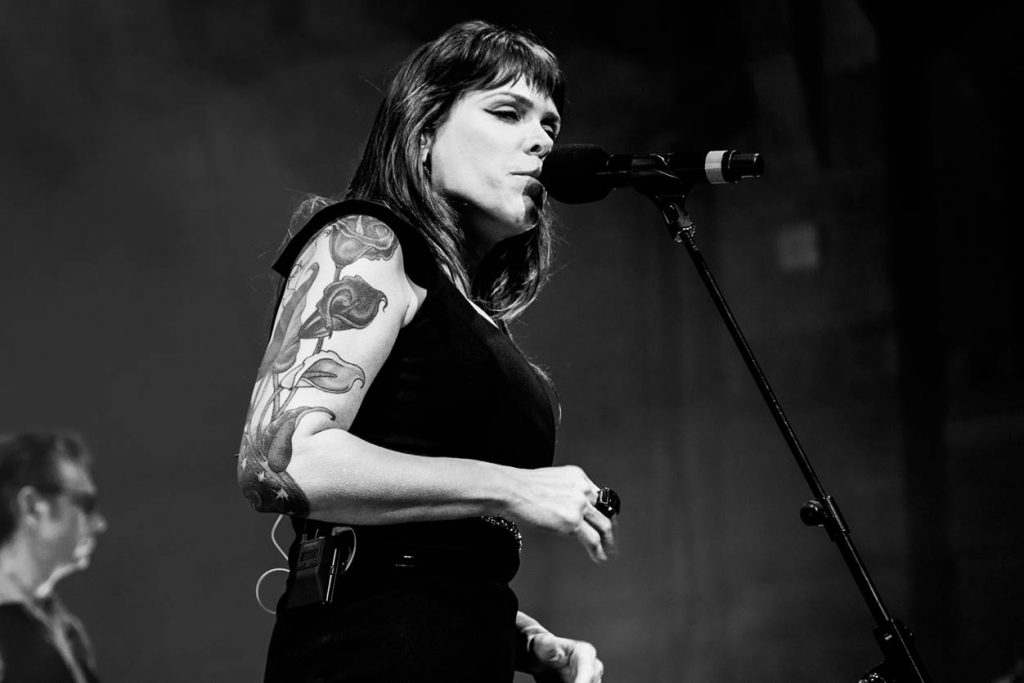 In conclusion, Beth Hart and her hardworking team of musicians and road crew had been on the road for three months and although the gig was musically flawless with well-written songs, it was clear that 'tour burnout' had caught up with them in Cambridge which is completely understandable and most importantly, unavoidable. I felt quite bad for them as well because at times parts of the audience were quite rude and talking during the set which is awful at any gig of course. Beth Hart is a woman whose talent should be experienced in a live setting to fully understand and appreciate what she does and as this UK tour has been well-received by critics and audiences up and down the country there is no doubt in my mind that she will return to these shores very soon.
Glenn Sargeant
Beth Hart will perform her first ever UK solo concert at London's Union Chapel on Monday December 14th.
Tickets are on sale today from www.alt-tickets.co.uk/beth-hart-tickets and the 24-hour ticket hotline: 0844 871 8819
(I would quickly like to thank the following people for helping with this review: Kieran White, Jim Templeton-Cross, Peter Noble & Asher Alexander at Noble PR, and Steve Marsh and Lee Puddefoot at Mascot Label Group/Provogue)