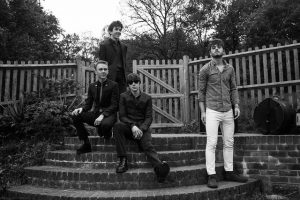 The Strypes are a young band from Cavan, Eire, whose fresh, fierce brand of music and live performances have brought them tours and fans worldwide. Here, not long after they featured in TV documentary 'The Best Thing Since Cavan' they are interviewed for Blues Matters magazine.
Listen to the interview here:
Ross, Josh, Peter and Evan talk about topics including:
– Their inspirations including Angus Young of AC/DC, Chuck Berry, Lee Brilleaux of Dr Feelgood and more;
– New music and their upcoming new album 'Little Victories' out on 24th July, recorded at London's Dean Street Studios;
– Their nicknames and keeping their feet on the ground;
– Meeting people including Elton John, Paul Weller and Bobby Charlton;
– New bands that The Strypes enjoy, such as Raglans who supported them at The Forum, Tunbridge Wells where they were interviewed.
Read the interview, plus the band's run down of their favourite ten tracks by other acts, and the review of their gig at The Forum in the next issue of Blues Matters magazine.
Photo by Amber Charach – ambercharach.wix.com/photography.
The Strypes
Website – http://thestrypes.com/
Facebook – www.facebook.com/TheStrypes?fref=ts
Twitter – @The_Strypes