NEW SINGLE "WHO IS THE MONSTER?" RELEASED ON 6 APRIL 2021
The song "Who is the Monster?" speaks of a beautiful but also complicated love story.
Throughout the song, the artist conveys that even in the most engaging and enthralling love story of all, you should always save a part of yourself for you. Even the best relationships don't always have a happy ending. Eliana goes on to say "It is wonderful to let yourself be fascinated by falling in love, but you have to be careful because sometimes you enter into the wrong love story, which makes you lose yourself too. Believe me, many young girls are victims of bad stories that unfortunately change them for the worse and not for the better."

The moral of this story is closely linked to the album title "Aur" – which translates to the word "gold" in Nordic Italian language. Eliana explains that "People have to keep working on individual harmony and to continue to search for the gold within you, you just have to let it emerge. It is buried deep down within us, never forget it. Black, however, can never submerge the brilliance of gold."
"Who Is The Monster" is the first single to be released from Eliana's new ten-track album. Speaking of her forthcoming full-length studio release Eliana said: "My new album starts with a track called Chaosnero. The idea is of an uncontrollable chaos that requires a journey into oneself and my album also follows this same path. For years my goal has been to bring positive energy, but with this CD and in this strange period for everyone, I would also like to reflect on the necessary inner work that leads to one's own personal positivity."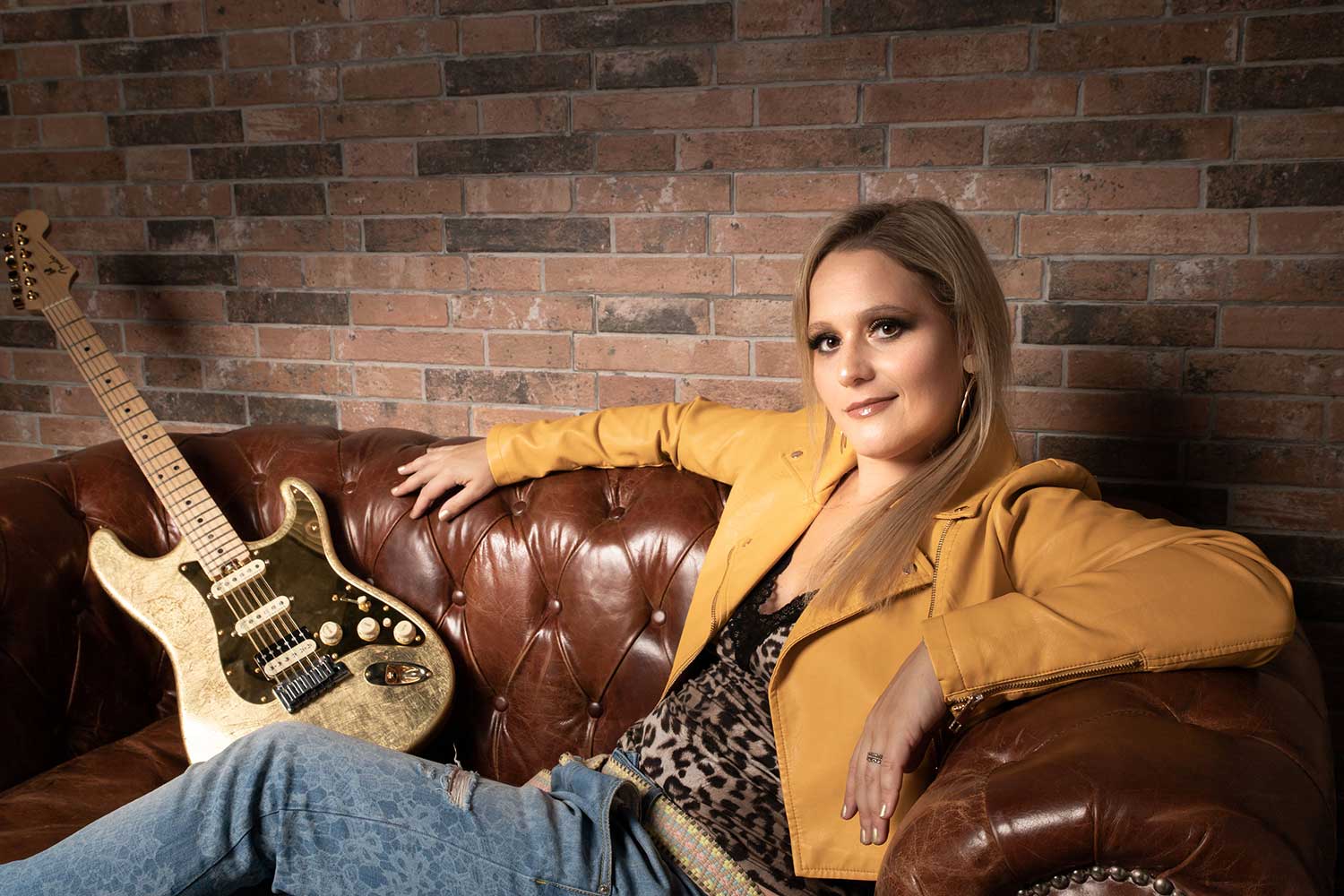 Italian singer and guitarist Eliana Cargnelutti is one of the rare real frontwomen in the blues-rock scene. She plays a flavour of blues/rock with a bit of everything in between: electric funk, mixed with pop and raw rock, tight blues grooves, illuminated by her skills as an electric guitarist. Her sets truly have something for everyone. Eliana is well known in the blues scene thanks to her infectious persona.
Eliana has played with various artists like Scott Henderson, Ana Popovìc, Eric Steckel, Enrico Crivellaro, and The Joe Pitts Band. Eliana also played with the drummer of Deep Purple, Ian Paice, in a memorable sold-out concert in Austria in 2019.
Eliana will tour Europe, especially Germany in the summer with Blues Caravan and the UK in Autumn 2021.
Buy the single on iTunes, Spotify, BandCamp: