Advertisements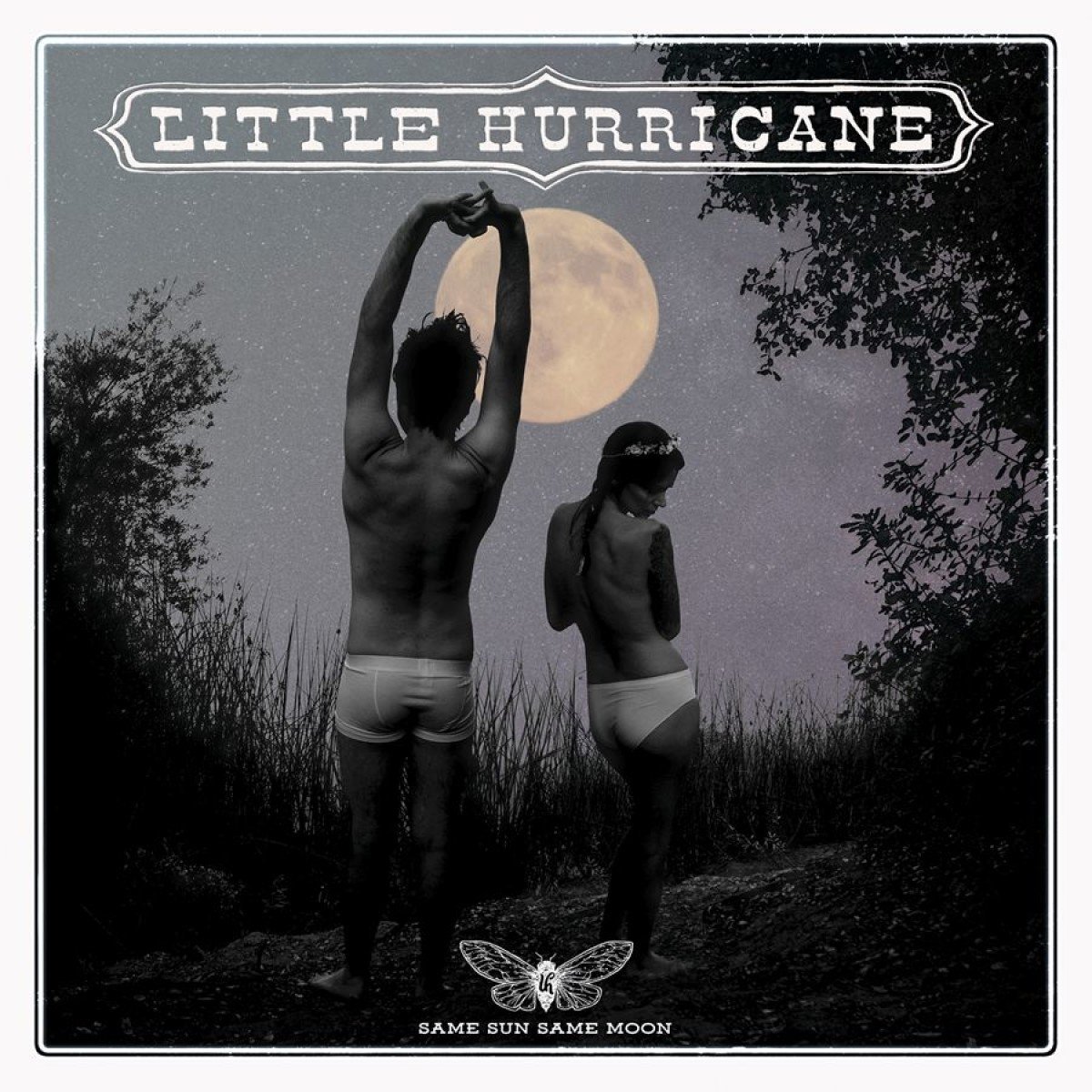 San Diego's Little Hurricane formed in 2010 when Celeste "C.C." Spina, drums, and vocals advertised on Craigslist and met studio engineer Anthony "tone" Catalano Guitar and Vocals.
2011 saw the duo release Homewrecker, which won three San Diego Music Awards. Including album of the year.
A covers album Stay Classy followed in 2013 and another studio album Gold Fever in 2014. At the same time touring around the world, earning rave reviews for their explosive live shows.
Now Signed to Mascot Records they have released their third studio album. Same Sun Same Moon.
Advertisements

Twelve new songs that range from dirty blues to electronic pop. The first single release OTL Is a love song, an understated vintage synth and drum backbeat woven with intertwined vocals and muted trumpet.
Bad Business is more of a dirty blues with its gritty guitar and taut drums.
Isn't It Great with its stabbing Guitar and interesting lyrics has a more soulful feel to it.
Lake Tahoe Eyes is a highlight, creating an ambient mood with Celeste's tribal drums overlaid with some subtle guitar work that lets the soulfully sung lyrics wash over you.
The brief but hard driving March Of The Living sets the scene for another highlight in the eerie atmospheric blues of Mt. Senorita a ghost story narrative strong heartfelt lyrics over echoing guitar and nice percussion.
"Don't want no sugar in my coffee it makes me mean" leads us into Slingshot another highlight, a stripped-down blues that brings out the best in the duo.
A fitting finale is the acoustic Moons Gone Cold a tale of tone's fateful calling to the mountains.
With new timbers and a broader emotional scope added to this album, it's not the dirty blues of previous works. But it does have something that keeps it interesting, and each listen brings something new.
Review by SHIRL
For More Info – Little Hurricane
To Buy/Listen to the album –