Advertisements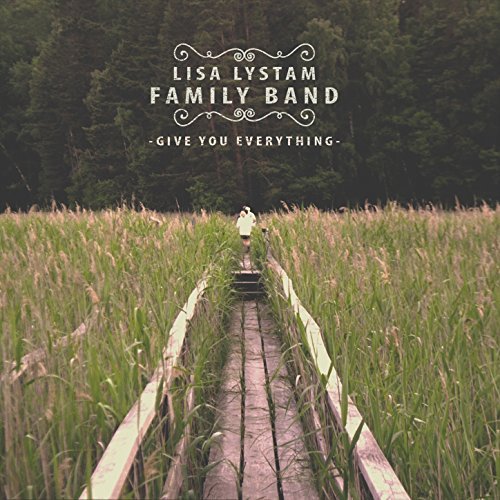 Well, we have featured the band in an interview and on the cover of issue 94 already and it would appear that the review was missed for which we must apologise because this is a terrific CD.
Jefferson magazine called her; "the new Swedish sensation" and on hearing, you certainly understand why. For a first full album, this is a damn fine piece of work.
It shows depth, scope, freshness, a variety of styles, great vocal (Lisa), super harp (Mike Fall), strident and subtle guitars (Mattias Gustafsson and Fredrik Karlsson) and the essential and solid rhythm section of Patrik Thelin on drums and Johan Sund on bass.
Thorbjorn Risager appears on a duet vocal on Really Got to Go (which he wrote).
The opener, Give You Everything, gets straight at it with super slide then rampant harp and a rhythmic stomp and you can just see Lisa enjoying this on stage and ripping it up.
Drums give us the rumbling intro to Changes as the boogie sets in and feature neat harp breaks.
Mean Man you think is going to give you a chance to get your breath back and indeed we can, as we are absorbed by the total change to this almost wistful track.
Worship Me then picks up a chugging pace as the girl loses her patience and tells her guy what to do or lose her.
The harp and guitar vie in and out and around each other to great effect.
Get Up And Move has an acoustic slide, clapping and vocal before anyone else joins in, after 45 seconds it then reverts back to the stripped down start, loved it!
Lately gives us a touch of swing style and romps along.
Something Is Wrong is slow, gentle and gorgeous, with some rousing slide work as Lisa shares calling vocal.
Daniel is a clever and intricate closer that haunts and rounds off a terrific album.
It is so good when you come across a debut album that is this good, so it gets more than five stars if we awarded stars, a fine album indeed, well done to Lisa and the band now readers get out and order a copy!
FRANK LEIGH
For More Info – Lisa Lystam Family Band