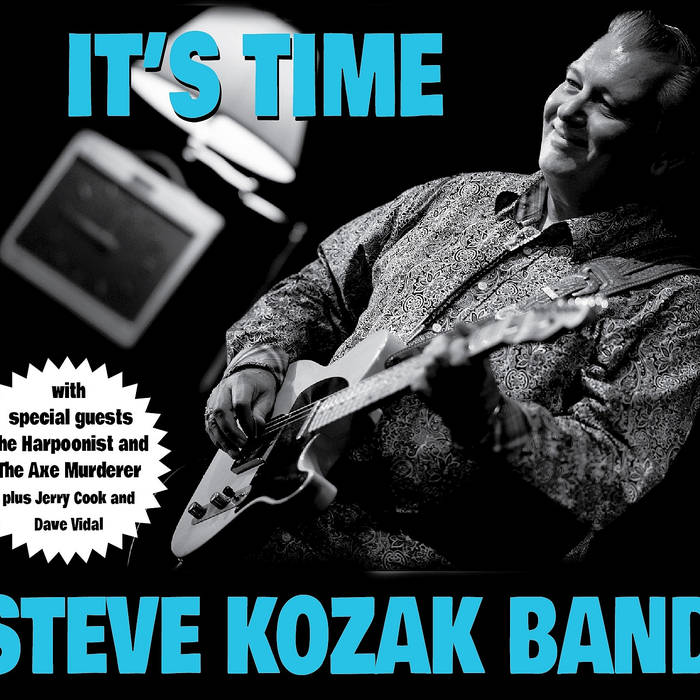 One of Canada's finest blues artists, Maple Blues Award winner Steve has been a pivotal member of the Vancouver music scene since the mid-1980s.
The core band comprises lead vocalist and guitarist Kozak, Dave Webb on piano and Hammond organ, bassist Roger Brant and drummer Chris Nordquist.
They are joined by special guests including the Axe Murderer and The Harpoonist, aka Matt Rogers and Shawn Hall; the latter blows some particularly fine harp on Magic Sam's Every Night And Every Day and Kozak's Tell Me Why.
A nice balance is achieved between easy listening, good time swinging blues epitomised by That's Cool With Me, and deeper, more challenging material such as Trouble.
Kozak's versatility as a vocalist is highlighted by the mellifluous tones on Anson Funderburgh's One Woman I Need.
Steve shows his lyrical competence on the autobiographical Stranger In My Hometown and Goin' Fishin', songs at opposite ends of the emotional spectrum.
The best cover is Little Willie John's Love, Life And Money, written by Glover and Dixon with its excellent piano solo and intricate guitar interludes. A very respectable album, and well worth a listen.
A very respectable album, and well worth a listen.
THE BISHOP
For More Info – Steve Kozak Band