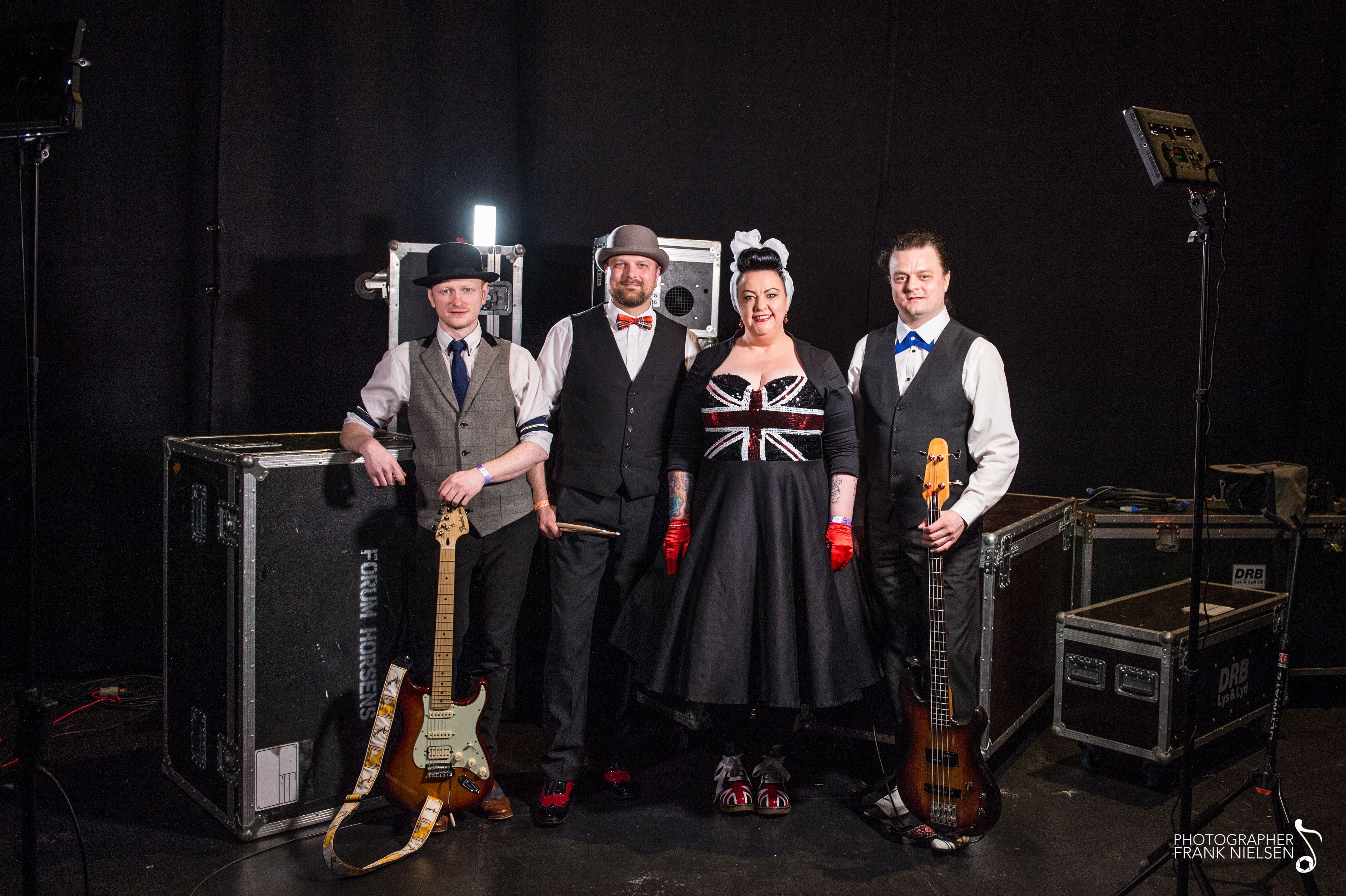 ***Breaking News***
Kaz Hawkins Band will end touring when they finish their 2017 schedule.
Ending in Lucerne, Switzerland on the 18th November 2017, the band will not be taking bookings for the foreseeable future.
Kaz, Nick, Peter and Jan, KHB as they are known in band format have all agreed that they cannot continue to tour in such harsh circumstances that the music industry offers right now.
Coming from Northern Ireland, the band have extra finances of boats and extra air fares. Kaz has independently funded the bands touring over the years and has now reached a point where it is impossible to tour as a band.
In addition to the financial struggle the band face, Kaz's health has declined and she would now like to take time out to address it.
Kaz will continue as a solo artist but will not be booking any tours until 2019.
She has left the door open for KHB to perform saying;
"We are a family and have achieved so much in such a short space of time and we are so thankful to the many who have supported us, but it has now become a financial burden on all of us and I cannot expect my band of men to sacrifice their families and work anymore.
I never want them to resent me or my music so we talked at length and decided this is best for all of us. If gigs pop up that we can make a profit from, then I will surely consider a return in 2019 but until such times, I cannot further fund KHB, it is just far beyond my means.
I have also put my own health at risk by putting things off because of our touring and I now have to address those. I would like to spend 2018 getting myself healthy again and focus on my songwriting, perhaps some co-writing. In essence, we just need time out".
Kaz Hawkins Band would like to thank everyone who has supported them.
They have helped them make history in the U.K. blues scene with their powerhouse mix of rock & roots blended with Kaz's soulful songwriting.
They feel very privileged to have represented United Kingdom in Europe & USA. This is not a failure on the band's part, this is the reality of the music industry today.
KHB are proud that they have made so many fans happy with their performances and they hope that the 2nd part of their 2017 touring will bring fans out in force to say goodbye.
You can find a full list of KHB touring schedule when they return in August at www.kazhawkins.com or follow Kaz Hawkins on Facebook – Kaz Hawkins and Twitter – Kaz Hawkins
The band also have a few remaining dates and if venues would like to book them just contact [email protected]
On behalf of Kaz, Nick, Peter & Jan – WE THANK YOU ALL FOR YOUR LOVE AND SUPPORT
KAZ HAWKINS BAND – 2017 TOUR
AUGUST 19TH – Swing Wespelar Festival – BELGIUM http://www.swingwespelaar.be
25TH AVAILABLE
26TH – Great British Rhythm & Blues Festival – COLNE http://www.bluesfestival.co.uk
27TH – Hard R&B Festival – LEICESTER https://www.facebook.com/hardtailbluesclub
SEPTEMBER
1ST AVAILABLE
2ND – Blues & Boogie Weekend – GREAT YARMOUTH http://www.boogaloopromotions.com/blues/weekends
3RD – Saltburn HowzatFestivall – NORTH YORKSHIRE http://saltburnbluesclub.co.uk
28TH – Royal Philharmonic (Music Room) – LIVERPOOL http://www.liverpoolphil.com/whats-on/kaz-hawkins-band
29TH – The Old Courts – WIGAN http://www.theoldcourts.com
30TH – Carlisle Blues Rock Festival – CARLISLE http://carlislebluesfestival.com
OCTOBER
1ST – Callander Jazz & Blues Festival – LOCH LOMOND http://www.callanderjazz.com
6TH – Danny Boy Festival Fundraiser – LIMAVADY http://www.dannyboyjazzandblues.com
25TH – The Robin 2 – WOLVERHAMPTON http://www.therobin.co.uk
26TH – The Bacon Theatre – CHELMSFORD https://bacontheatre.ticketsolve.com/shows
27TH – The Greystones – SHEFFIELD http://www.mygreystones.co.uk
28TH – Farnsfield Village Hall – NOTTINGHAM https://www.ents24.com/farnsfield-events/farnsfield-village-centre/kaz-hawkins/1073831743
29TH and 30TH AVAILABLE
NOVEMBER
1st – AVAILABLE
2ND – Barnoldswick Arts Centre – LANCASHIRE https://www.barnoldswickmusicandartscentre.com/kaz-hawkins-band
3RD – P&O Blues Cruise – HULL/AMSTERDAM http://www.poferries.com/en/hull-rotterdam/minicruises/blues-amsterdam
9TH – The Stables – MILTON KEYNES https://stables.org
10TH – The Brindley RUNCORN http://thebrindley.org.uk
11TH – Playhouse 2 – OLDHAM https://www.playhouse2.org
12TH – Sarah Thorne Theatre – BROADSTAIRS http://www.sarahthornetheatre.co.uk
18TH – Lucerne Blues Festival – SWITZERLAND https://www.bluesfestival.ch