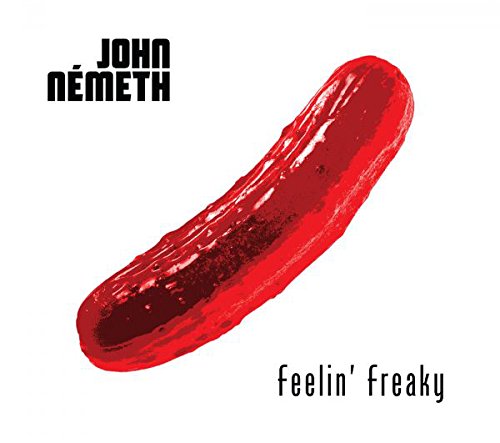 Blazing a trail in the blues world since 2007 John Nemeth has brought out his ninth release.
Hot on the heels of his highly lauded and respected Memphis Grease album. Here, he continues the groove sure again to get the adulation and credit he richly deserves.
On the last release, he was backed up by The Bo-Keys. Here his backing group is New Mexico-based The Blue Dreamers. They are Johnny Rhodes on guitar, Danny Banks on drums and Matthew Wilson on bass.
Add a horn section with Art Edmaiston and Marc Franklin and there you have it, a consummately professional musical outfit that's just sublime.
Production is very good Luther Dickinson has got the right pitch.
Eleven songs written by John Nemeth encompass differing styles full of sultry soul vocals, powerful harmonica licks and subtle Hammond organ by Charles Hodges, especially on opener Long Black Cadillac.
Rainy Day shows off a laid back approach with horn section prominent and vocals just dripping with emotional turmoil.
Under The Gun continues apace with a catchy drum beat.
Gave Up On You is also a mellow tune again delivered with passion and a fine guitar solo slipped in.
My Sweet Love harmonises well with underlying harmonica playing.
Two highlights are funky driven I'm Funkin Out and title track Feelin' Freaky starting off real slowly then building to a crescendo.
Get Offa Dat Butt continues this approach and is a real grower if the listener has not heard of this band.
A superb eclectic easy listening release by a man at the top of his game, velvety vocal tones and a powerful band, what is there not to like.
So sit back, relax and listen to the best release this year so far.
COLIN CAMPBELL
For More Info on John Nemeth and where to buy this album, please follow this link – John Nemeth