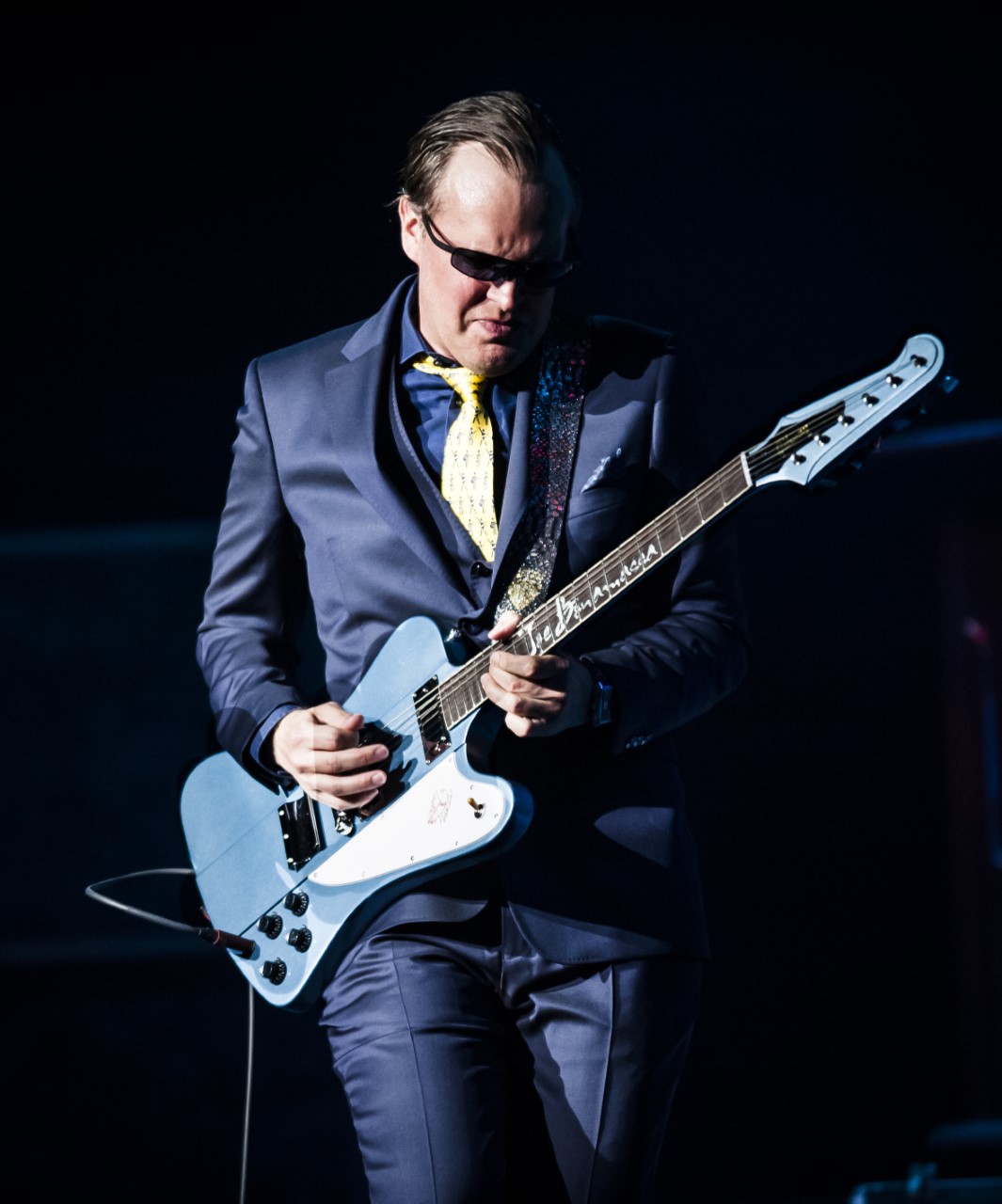 It is manifest that Joe feels at home on this feted stage.
Having been involved in many tribute-themed shows in recent times, this performance seemed to answer the reasonable question 'Yes, but what does Joe Bonamassa sound like?'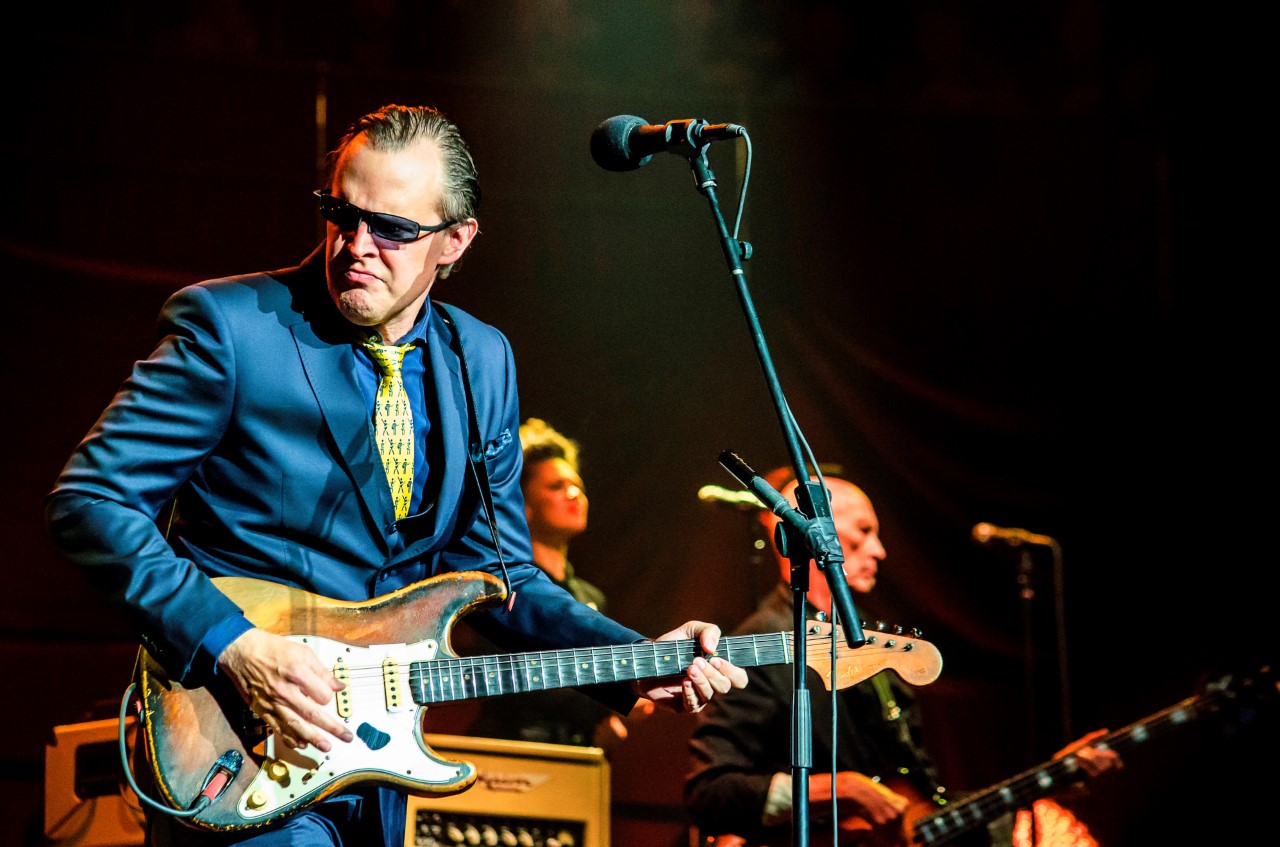 With a setlist including a taste of those nods to influences but weighted to his own work, the mix worked out well.
Often accused of being slick, Joe just seems to me to be pursuing his own style. Purposeful doesn't quite describe his attack on the many guitars he used last night – Thunderbirds, Telecasters, Stratocasters, Les Pauls.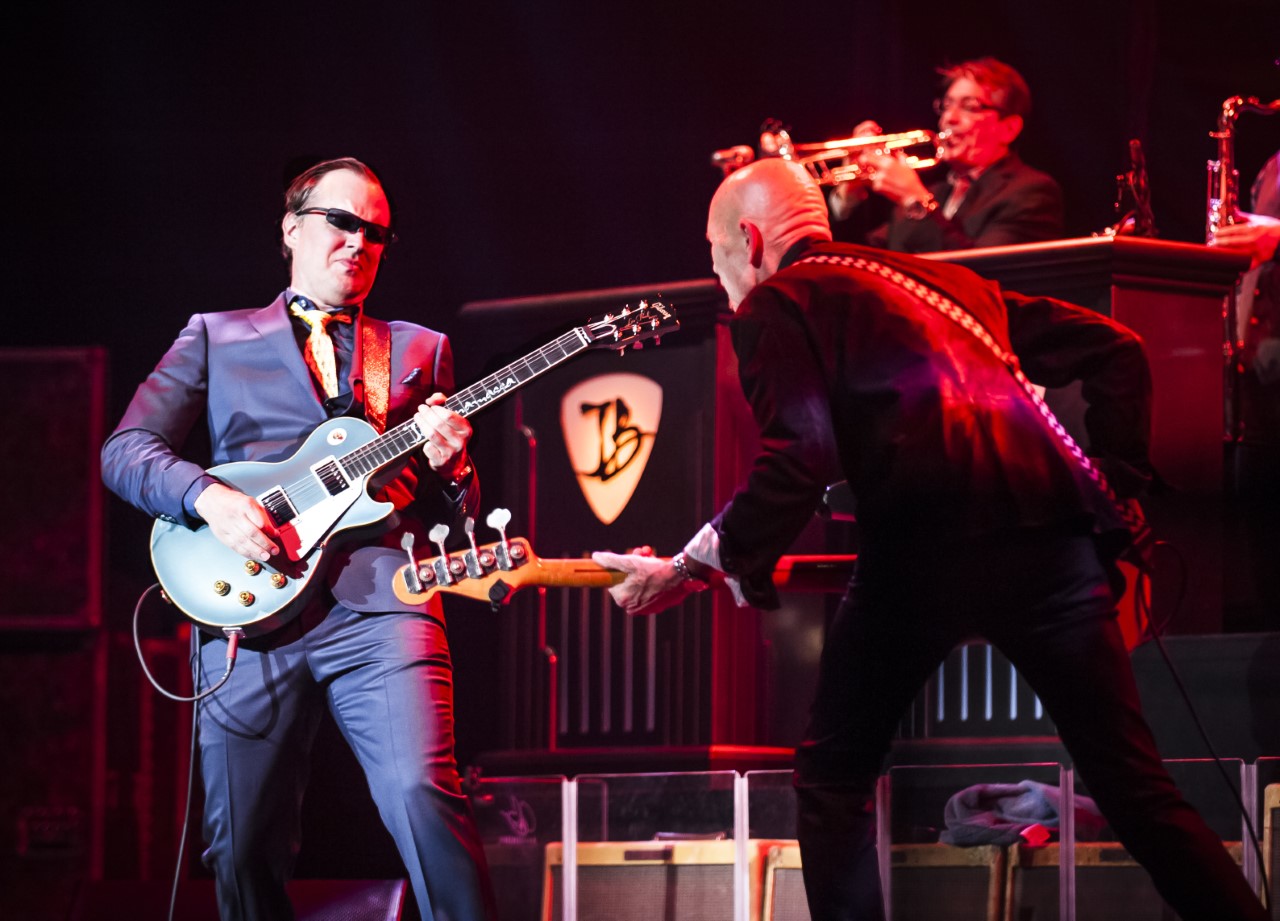 His solo's hit home whatever the tune, sparking, trilling, pleading and crying, with the odd bit of slide on standard tuning and wah mainly used as a tone emphasiser; no acoustic segments tonight, though.
The band are the best you could find yet don't ever play in an automatic way, their reward being many features and proud acknowledgement from the star.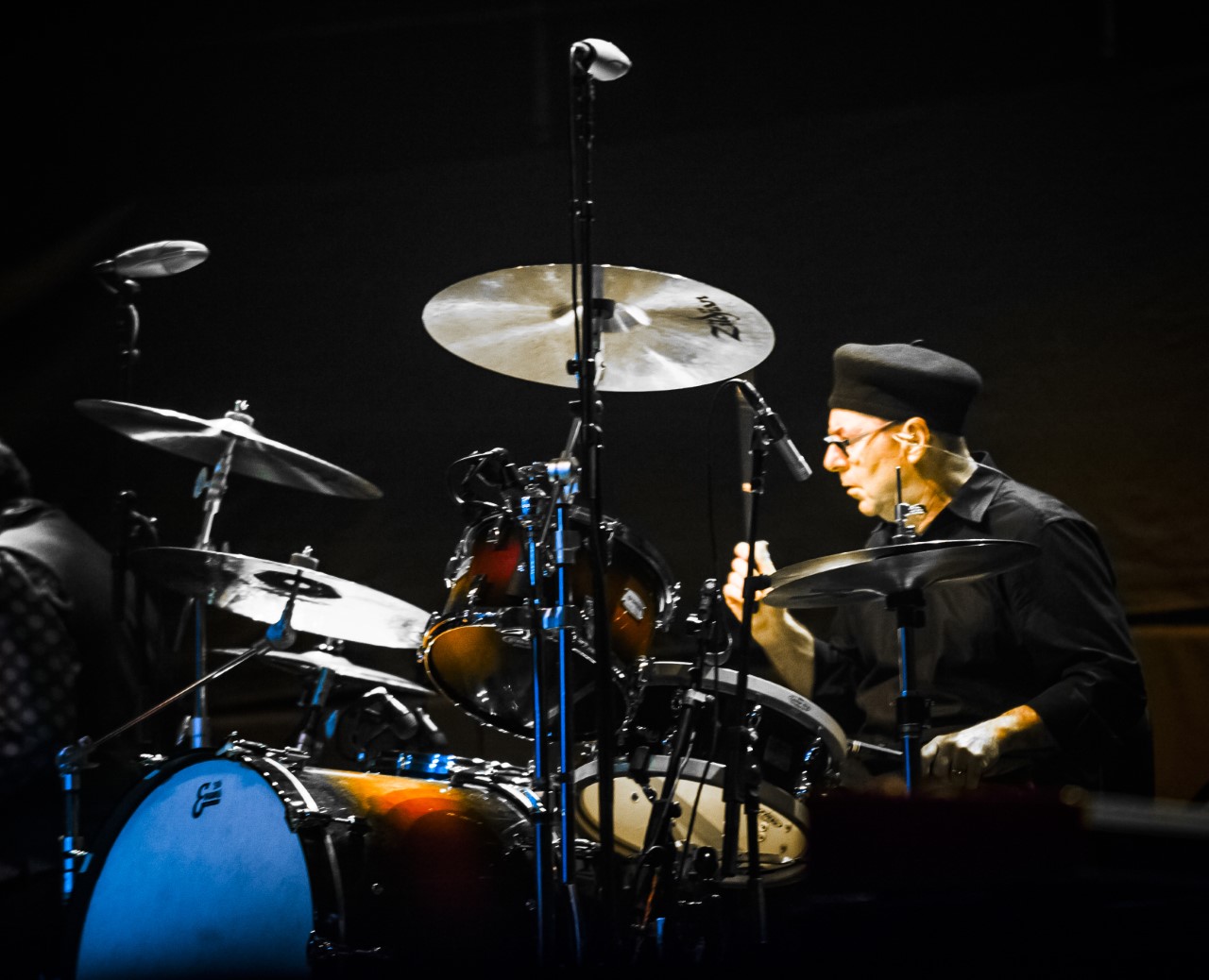 Anton Fig had an extended drum wrap-up to one number that delighted the crowd whilst bassist Michael Rhodes stalks the songs as the great guitarist Earl Slick does whenever you see him perform. He takes delight in playing off keys man Reese Wynans, whose forays on organ, piano and Rhodes are a delight.
The horn section of saxist Paulie Cerra and trumpeter and charts man Lee Thornburg were crisp and thrilling – one electric piano and trumpet passage sounded close to Miles Davis' Bitches Brew, such was the range of the music tonight.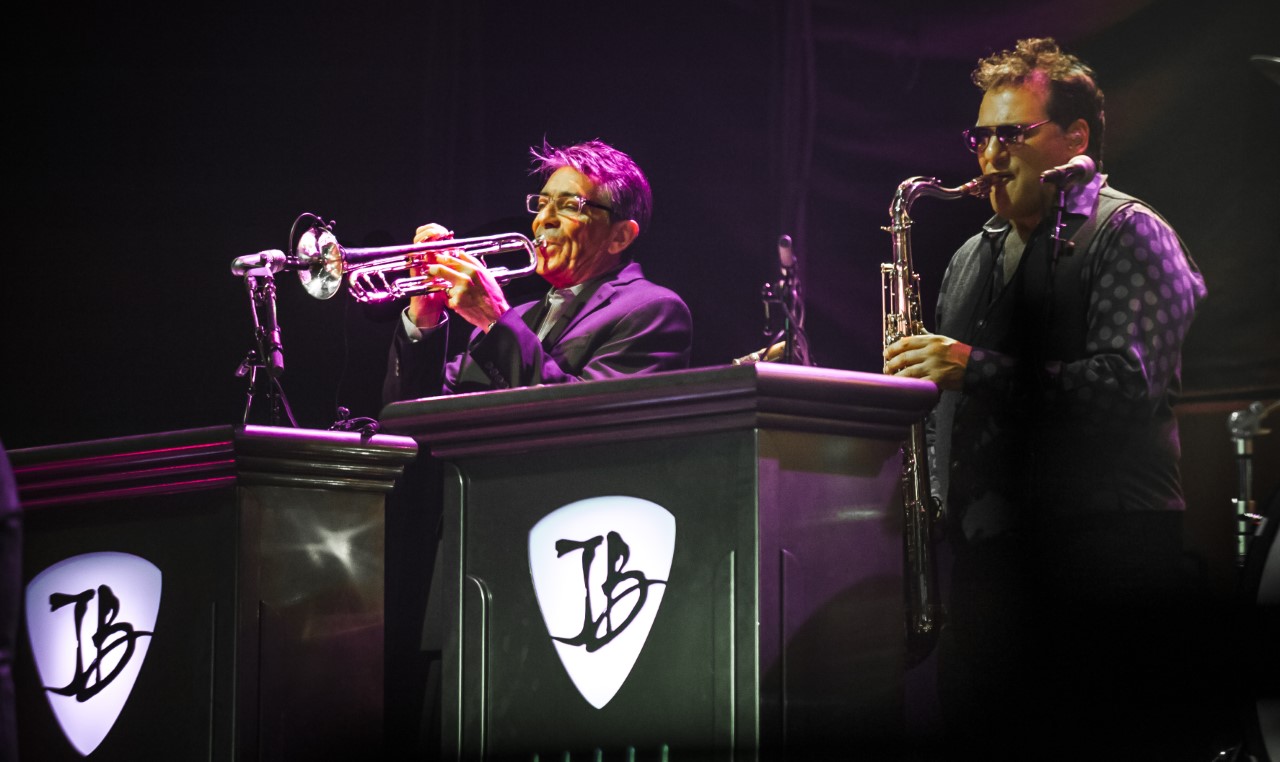 I won't list all the songs played so as not to spoil things if you are seeing this tour.
But Blues of Desperation hit home, No Good Place For The Lonely had a true bite and Jade and Mahalia sang like angels on Never Make Your Move Too Soon.
Dust Bowl was granted an epic outing with shards of guitar. A Zep riff had the crowd on their feet. The encore of Hummingbird was soaked with soul and not an obvious choice.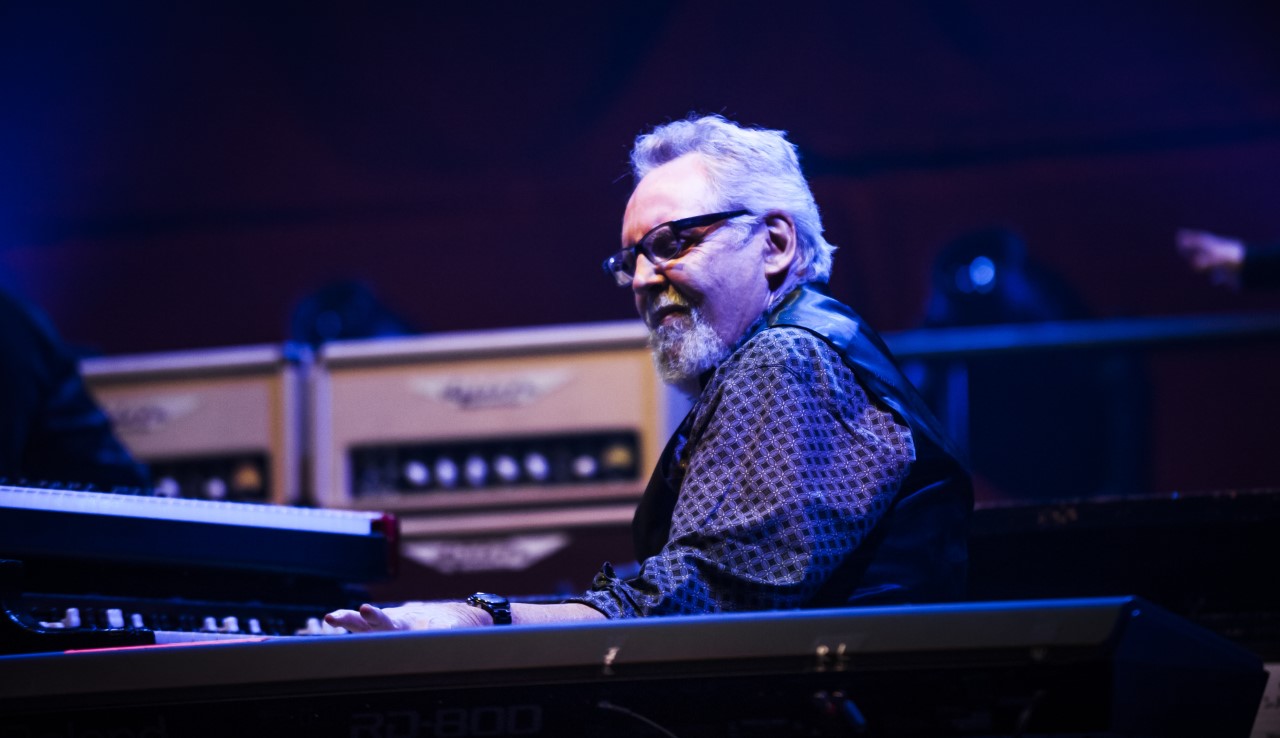 But the churning and hypnotic blues mantra of Love Ain't A Love Song iced the sonic cake for us, pleading guitar tumbling out the notes.
As a quick aside, Joe's vocals were up to scratch and though he doesn't have the stage presence of say, Stan Webb or Bobby Rush, the music is the message in this stirring show.
By – Pete Sargeant
For more info – Joe Bonamassa