John Mayall will be bringing his 85th Anniversary Tour to the UK this November with special guest Connor Selby!
For over 50 years, John Mayall has served as a pioneer of blues music, rightly earning him the title, "The Godfather of British Blues". In 2013, John signed with producer Eric Corne's label, Forty Below Records, and has since been experiencing a true artistic and career renaissance, including a Blues Hall of Fame induction in 2015.
His early band John Mayall and The Bluesbreakers counted amongst its members Eric Clapton, Peter Green, John McVie, Mick Fleetwood and many more legends of the 70's rock and Blues music scene.
Bluesbreakers current band members are  – Greg Rzab on Bass, Jay Davenport on Drums and Carolyn Wonderland on Guitar. Carolyn is the first ever female to join the Bluesbreakers.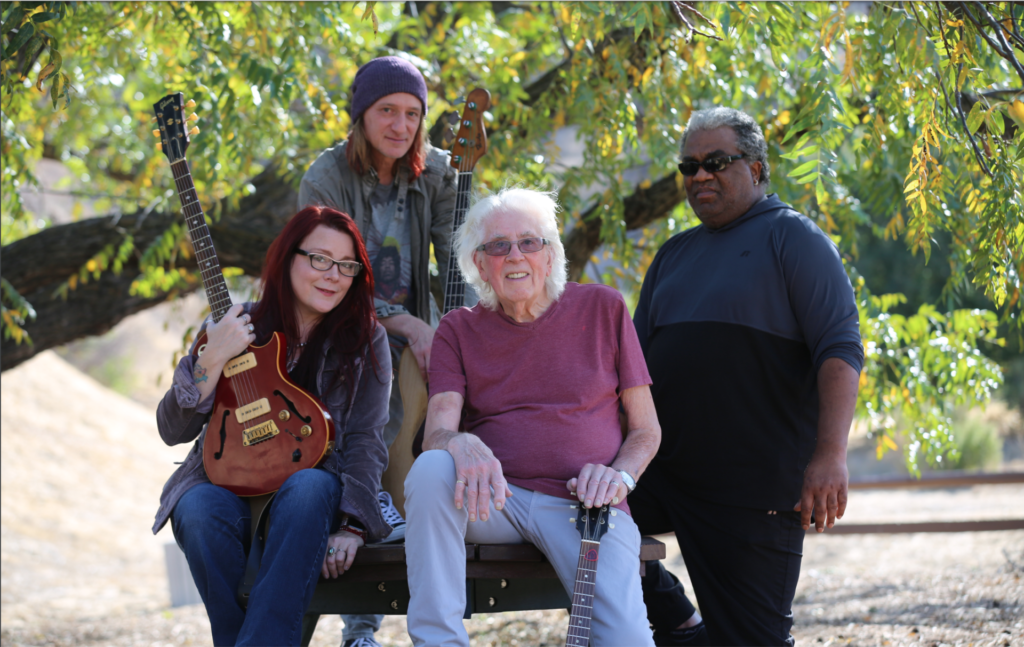 Tickets & Tour Dates: https://www.johnmayall.com/tour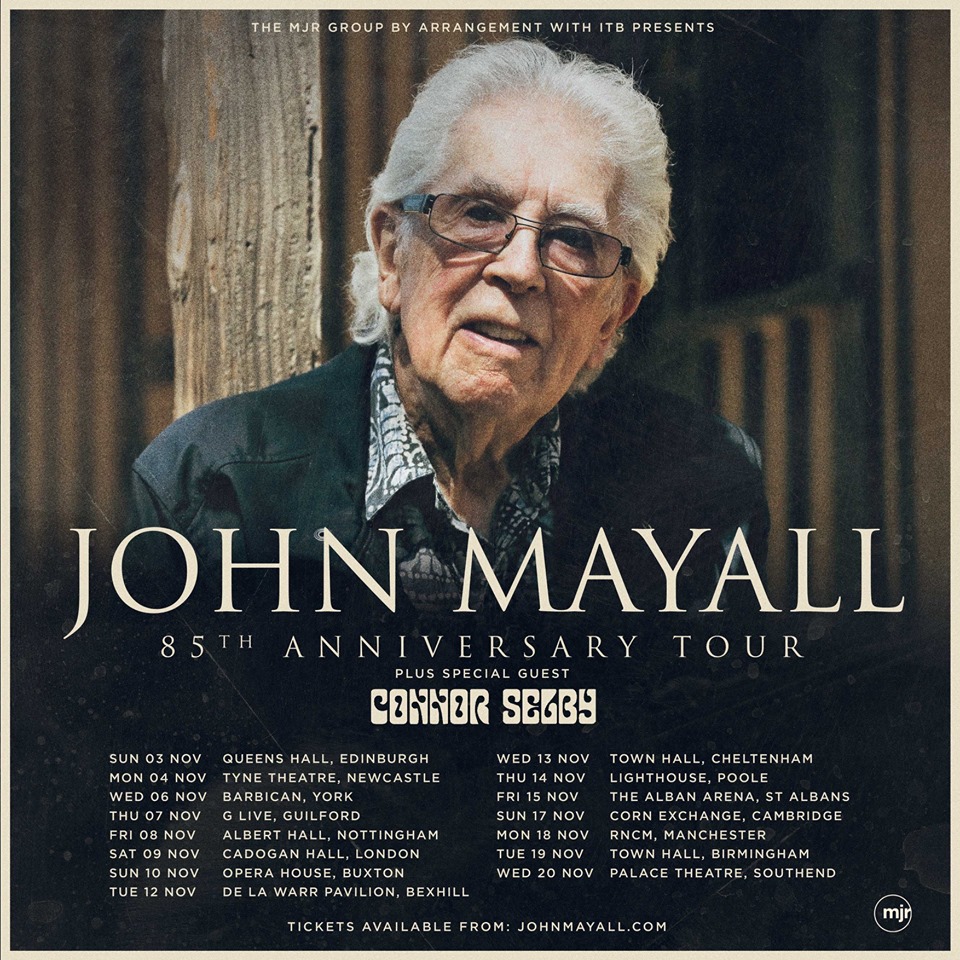 On February 22nd Forty Below Records released Nobody Told Me, the new studio album from The Godfather of British Blues, John Mayall.
​As with his last handful of albums, Mayall again shares production duties with Forty Below Founder Eric Corne who also handles engineering and mixing duties.
The album boasts an impressive and diverse list of guest guitarists, all personal favourites of Mayall's including Todd Rundgren, Little Steven Van Zandt of The E Street Band, Alex Lifeson from Rush, Joe Bonamassa, Larry McCray and Carolyn Wonderland who will be joining the band on tour. Also, on hand is Mayall's dynamic Chicago rhythm section of Greg Rzab on bass guitar and Jay Davenport on drums, along with Billy Watts (Lucinda Williams) on rhythm guitar and Mayall's regular horn section, moonlighting from their day job in The Late Show with Conan O'Brien's house band.
The album was recorded at The Foo Fighters' Studio 606 on the same legendary Sound City Neve console his one-time protégés from Fleetwood Mac used to record parts of the best-selling Rumors album.
"This project has been a true labour of love for me and I can't wait for people to hear the fireworks that took place," beams Mayall.
Nobody Told Me is an apt title for the blues icon who suffered a recent unexpected health scare shortly after recording the album. But, the seemingly ageless road dog, who famously takes no days off and carries his own gear on tour, has been given a clean bill of health and plans to return to his usual gruelling touring schedule to support the release.
Tickets & Tour Dates: https://www.johnmayall.com/tour
To read a previous article about his new album Nobody Told Me – click here
And, to read about his live album Three For The Road – click here