Thursday night was music night at The Caves venue for another great night's entertainment put on by the Edinburgh Blues Club. This venue is certainly very interesting, and the acoustics are different as there are so many nooks and crannies in such a large building. Tonight, there were a decent number in an appreciative audience, compared to the first event put on. I think people are getting used to coming out and supporting live music again but capacities seem lower.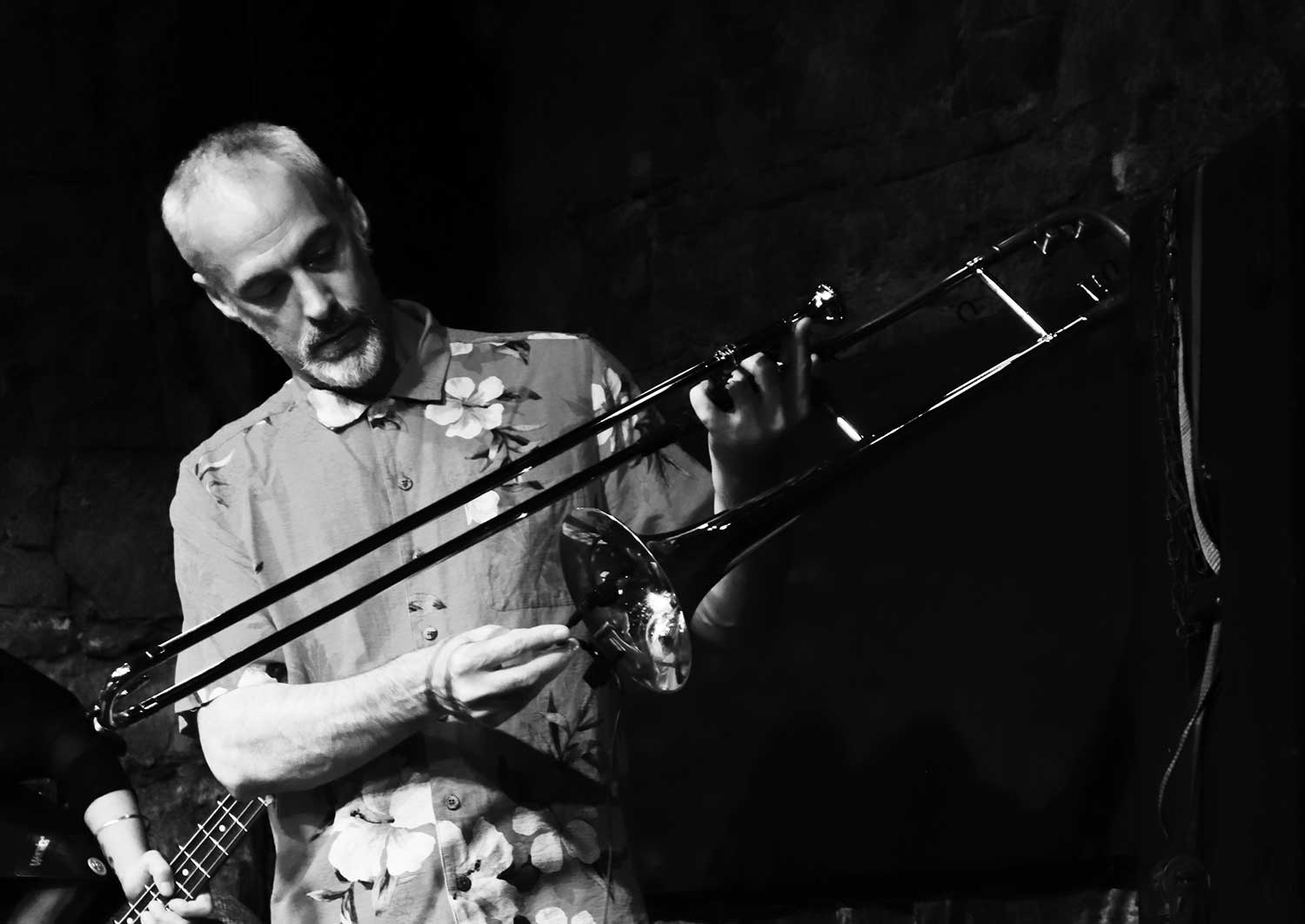 Nicole Cassandra Smit is an extremely well-known Edinburgh based singer who can sing anything it would seem, as she has been associated with many bands in the area and has many projects including a Queens Of The Blues set, she does regularly at Festivals including Edinburgh Jazz and Blues Festival. Tonight, she put her own band together for this performance in yet another project she has on the go. In fact, this was the band's first outing together. Nicole said she was a bit anxious about this but in a good way. The band comprise of Nicole, lead vocals; Toby Mottershead on guitar, trombonist Chris Grieve, bass guitarist Charlotte Pulse and drummer Davide Rinaldi.
They blended so well as a band, that this certainly did not sound like the first time they really played in front of an audience, they were tight as a nut and gave a great performance. They mixed all styles of music genres, most rooted in blues but there were indeed some real surprises. Starting with Intonation, this had jazzy tones, trombone introduction and a funky bassline, a slow build up to a great crescendo and sung so well. Well received by an enthusiastic crowd they went into next song Sundown, again a great tune with understated guitar tones, a slower tempo tune with a lovely groove.
Qu'est Que C'est was delivered with a sassy sultry vocal : the band seemed to exude a happy tone here. Role Models had a drifting other-world, eerie feel to it. Tones of Nina Simone in Nicole's vocals just stunning and haunting, filling the room. The final tune Wolves finished off what was a very good set. Catch Nicole in Edinburgh I urge you she is just such a superb entertainer, vocally stylish and puts on a superb show. Her star is on the rise and deserves to be taken seriously as one of the best Scottish female singers around. A really good band, hope to hear more in the future about them.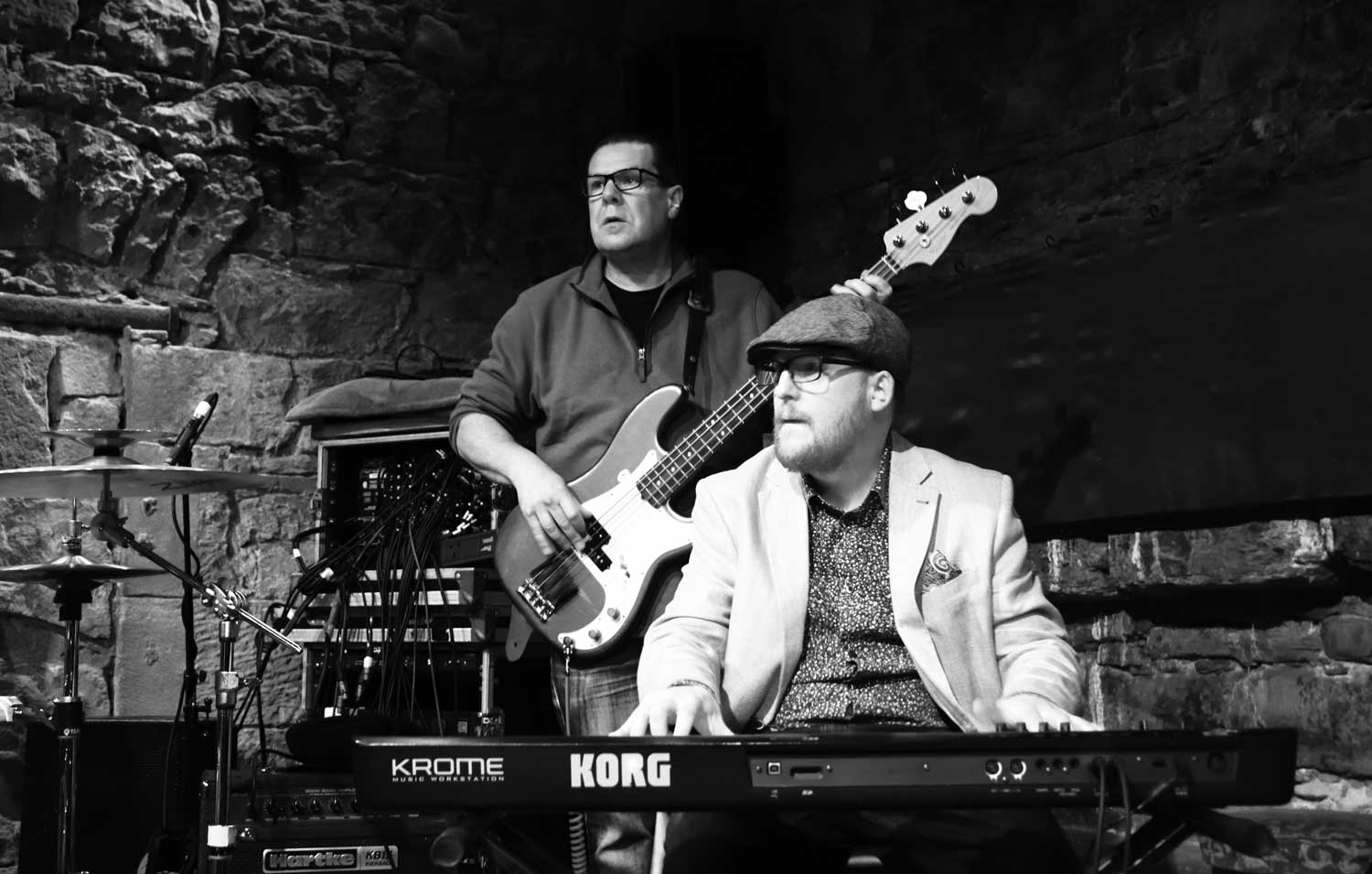 Redfish Blues Band were the headline act for the night and held to that role. Recently there has been a major change to the band. Unfortunately, Brian "Stumblin'" Harris has had to leave the band thus the band has lost their lead singer and frontman. This has also meant they have changed their style and for this show basically kept to blues standard tunes and no originals. Whether this is a long-term arrangement is unclear, but they are certainly writing new material, so the future still looking good for the band. Tonight, they also were missing guitarist Martin McDonald another key member of the band, but this was due to transport problems. Also, for tonight they had a temporary drummer, Steve Harrison who at times was a little loud but really kept a great rhythm with the ever-present and wonderful bass player Rod McKay. Keyboard specialist and "Dumfries and Galloway's own Dr John", Fraser Clark put in a wonderful performance especially when jamming mode was needed. Suzy Cargill was also there, on percussion.
Yet it was the introduction of the new lead singer and guitarist Christian Sharpe who was really in the limelight, as he had not played many events prior to tonight's one. Previously he has played with Rod and Martin in another guise that of the band called The Deluxe, so they were not strangers. Christian stands tall and from the beginning song, The Sky Is Crying, he just showed what a consummate guitarist he is, this is noted throughout the set.
He can improvise and is able to make the simple chords sound like blues artistry. Albert King's Born Under A Bad Sign another case in point where he led from the front and di not let go. Sometimes his vocals were a bit muffled, but this was soon rectified. There was tremendous interplay between his guitar playing and Fraser's keyboard which was mesmeric at time, but he just showed compassion and a real feel for the style he was playing. The covers kept coming, Further On Up The Road was sublime with rhythm section really going for it. As The Years Go Passing By was spine tingling with a stunning guitar solo that also filled the room, a real crowd pleaser. Big Legged Woman was delivered well, all the right nuances here. Hoochie Coochie Man had audience enthralled, it became a blues jam and really entertaining.
The last two songs, The Things I Used To Do and The Red Devils cover Automatic certainly added to that overall feeling of listening to a very polished band whose direction has to change and possibly be rebranded, which is no bad thing, but hey they are maybe at a blues crossroads. A very enjoyable set, it would have been interesting to see the added dynamics of two lead guitarists, but that's for another day. A very hard-working band, great tones, wonderful rhythm section, gumbo of blues with each member getting their chance in the spotlight. More to come from this band, look forward to hearing the new material, great night of blues rooted music.