The Milton Rooms, Malton. Thursday, 24th September with Steve Banks

This, for me and the 60 well-socially-distanced members of the audience, was the much anticipated return of live music.
The venue was the Milton Rooms, a finely restored hall in the quaint market town of Malton, North Yorkshire, which also happens to be the home of the Ryedale Blues Club, run by Paul Winn, presenter of the Blues from the Ouse radio show and, coincidentally, the front man, vocalist and harp player in tonight's band.
The band, consisting of Ben Darwin, Mr Winn's partner in crime, on bass, Lloyd Massingham on guitars and Paul Thompson on drums were joined for the first time on keyboards by Nick Steed, who added real depth to the band. There was a very relaxed atmosphere in the hall before the start of the gig, as the audience took their places at the socially distanced tables and were treated to table service.

It was all very Covid-compliant and quite possibly the shape of things to come for a while yet. The band opened with The Road is Long and any pre-concert nerves or even performance rustiness was soon blown away by the band, who were just as eager to play live music as the appreciative audience was to hear it. Paul Winn was blowing the harp like he'd never been away and Nick Steed fitted in like he'd been with the band for years.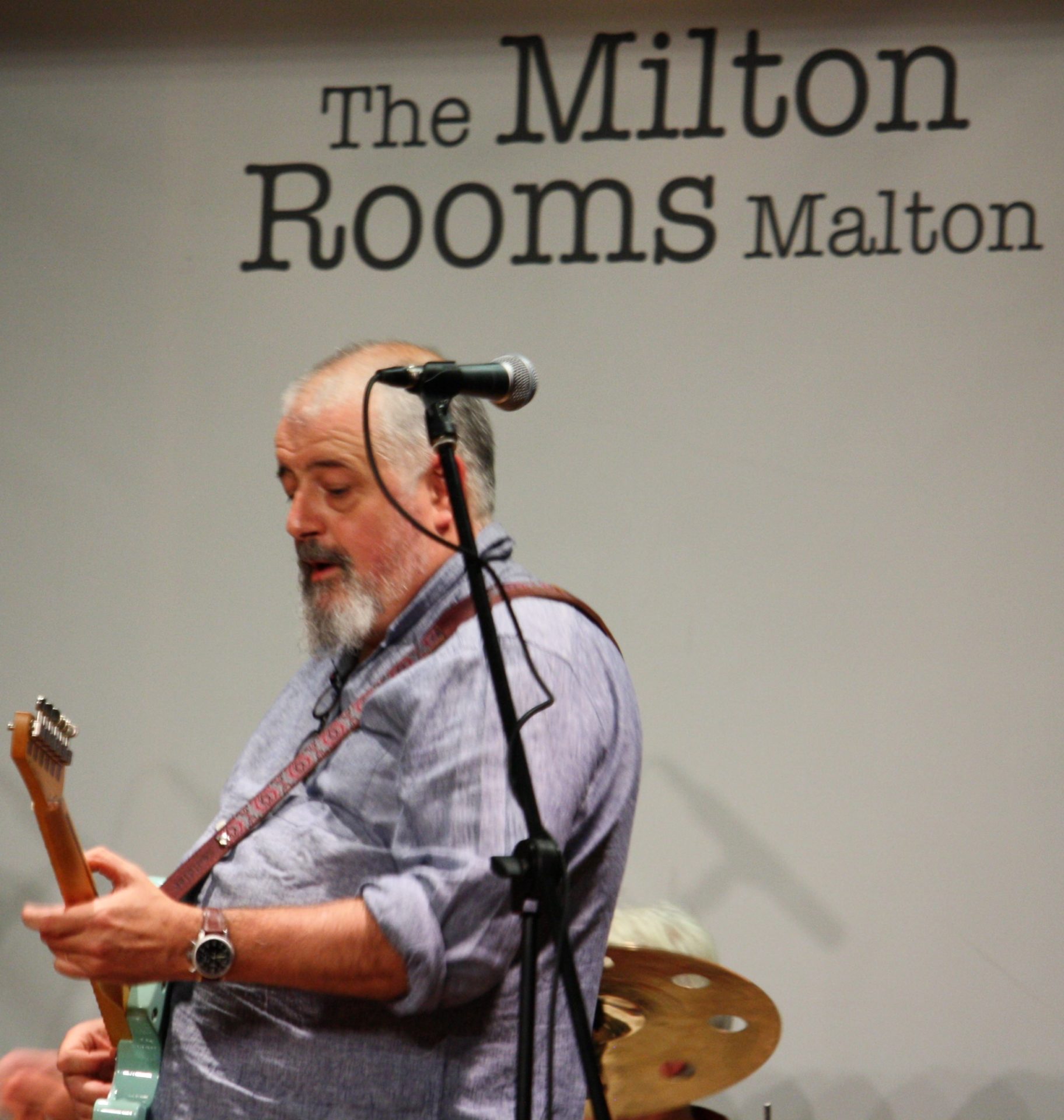 Lloyd Massingham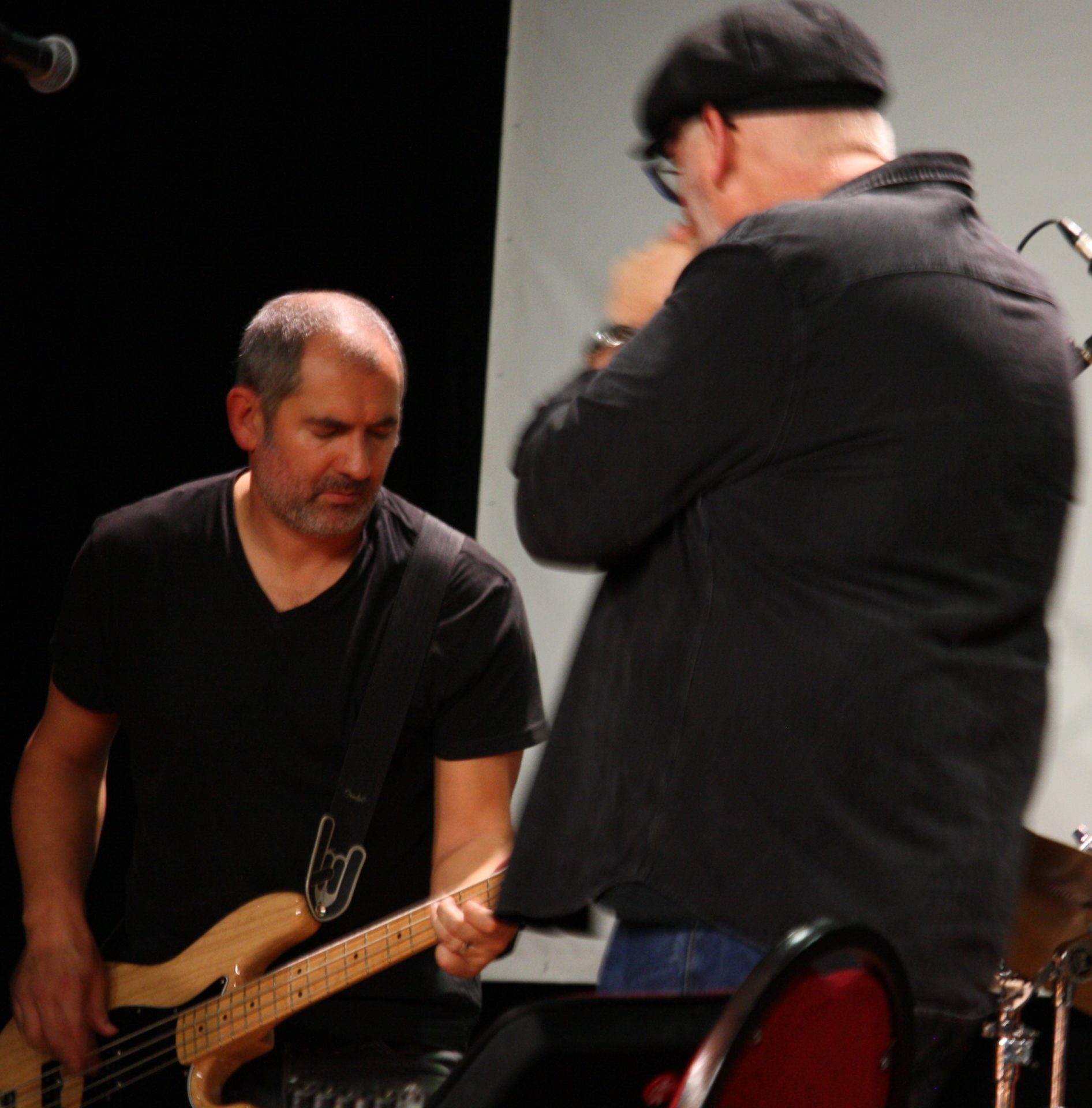 Messrs Wynn & Darwin
To accommodate the 10 o'clock finish, which had been introduced just the day before, the band played straight through without an interval and managed to play approximately 20 songs, mixing some great traditional blues numbers with some of their own.
Tore Down was followed by a lovely rendition of Little Walter's Just Your Fool. Rollin' And Tumblin' was treated to a new lease of life by Lloyd Massingham's excellent distorted intro, which had the audience curious as to what the song would be, but there was no doubting its identity when the band joined in on this classic number.
The band played a well balanced set of tunes across the blues genre, ranging from Nine Below Zero, a steady slow blues, to Bitter Man, one of the band's own (and not, incidentally, about the frontman's choice of beverage) to the unmistakeable Who Do You Love? with Ben playing the instantly recognizable bass line and then accompanied by Paul with the thumping drumbeat.
The finale was a beautiful version of Riders On The Storm, which Nick's electric piano embellished to perfection. The gig was over far too soon, but the good news for those that went (and definitely for those of you who didn't!) is that it might be available as a live recording at some future point.