"The Queen of the Slide Guitar" Erja Lyytinen took a few moments out of her busy schedule promoting her excellent new album "Lockdown Live 2020" to share with us her five favourite blues songs of all time. And what a list Erja has prepared for the readers on Blues Matters.
We hope you enjoy!
1) Koko Taylor: I´m A Woman
In the mid 90´s I was studying music in conservatory when my classmate told me that I would really love this raw female singer she had just heard of. When listening to "I´m a Woman", the first bars convinced me right away, I had never heard such a voice before! So, I became a big fan of Koko and got myself a bunch of her albums. When opening for Koko Taylor in 2003 at Järvenpää Puistoblues in Finland, she sounded as good as her recordings did – raw, honest, and powerful!
2) Elmore James: Dust My Broom
When hearing Dust My Broom for the first time, I thought the slide riff was just the coolest ever! I had to learn the riff of course and started playing in open D tuning. Later on the song became a highlight in my band´s set list for years. And Elmore James, what a singer and what a guitar player! He really got the tone and interpretation that inspired me to even to make a tribute album "The Sky Is Crying" for him in 2013.
3) Blind Willie Johnson: Dark Was The Night, Cold Was The Ground
The most haunting and mystical melody played with slide. The feeling, the humming of Blind Willie Johnson, it's simply magical. No words – the melody doesn't need any words, it's all about the mood in this song. This song has inspired me to make slide songs so many times during the years. It´s all about the feeling and the mood and uniqueness of the bottleneck playing.
4) Lil Johnson: Press My Button
A dirty daring song by Lil Johnson from 1936. Blues metaphors at its best, sung from the female perspective. Blues should be fun and sexy, and this is exactly a song like that!
5) Eric Gales: Going Back To Memphis
Blues/rock at its best. The song has a strong shuffle rhythm played with a great groove. The chord progression on the chorus is just great. Not very typical in blues, which makes it interesting. Gales has inspired me a great deal. His energy and musicality are huge!
Lockdown Live 2020 by Erja Lyytinen is out now.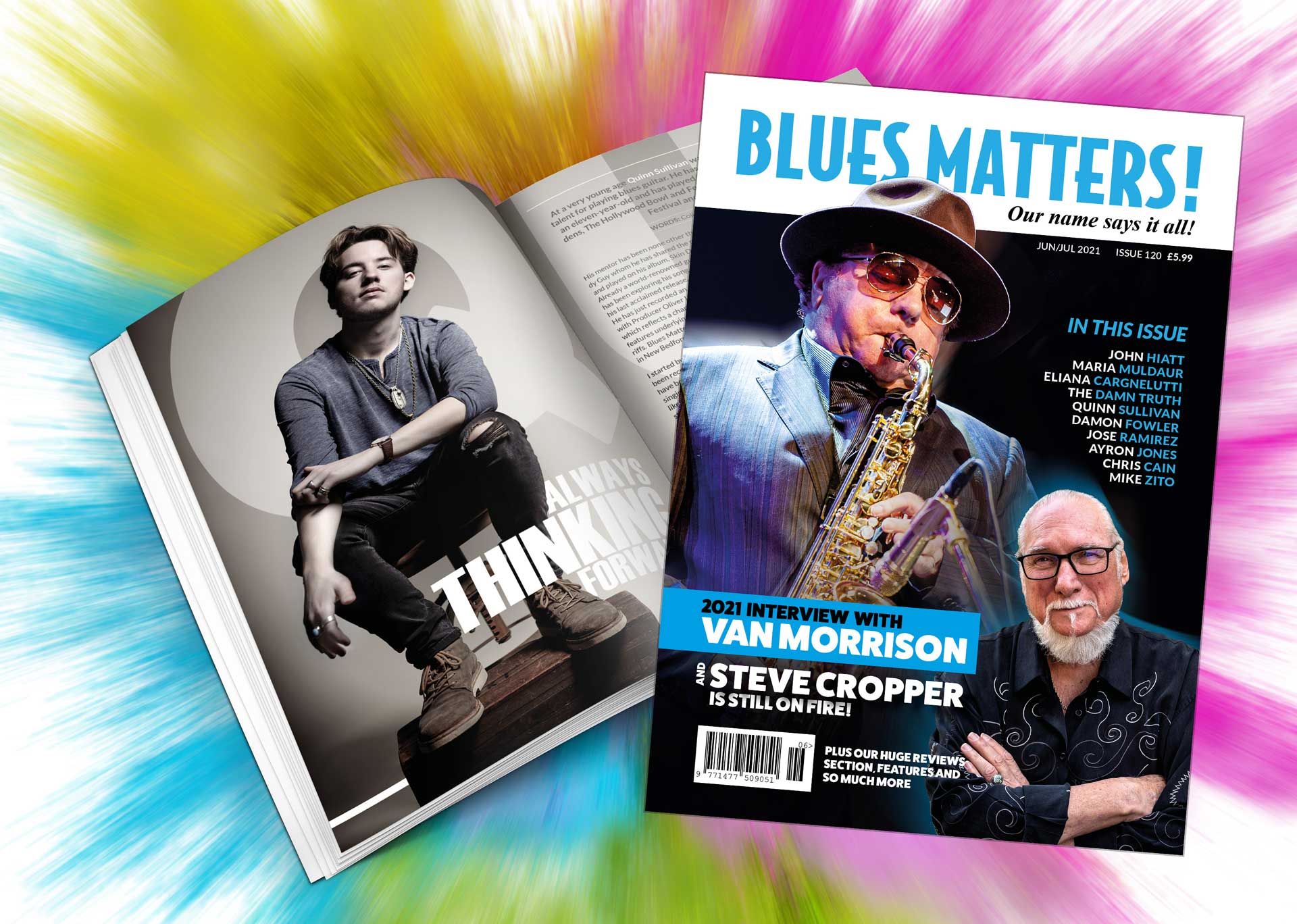 We interviewed Quinn in the June/July 2021 issue of Blues Matters – you can get your copy here and see what he had to say: