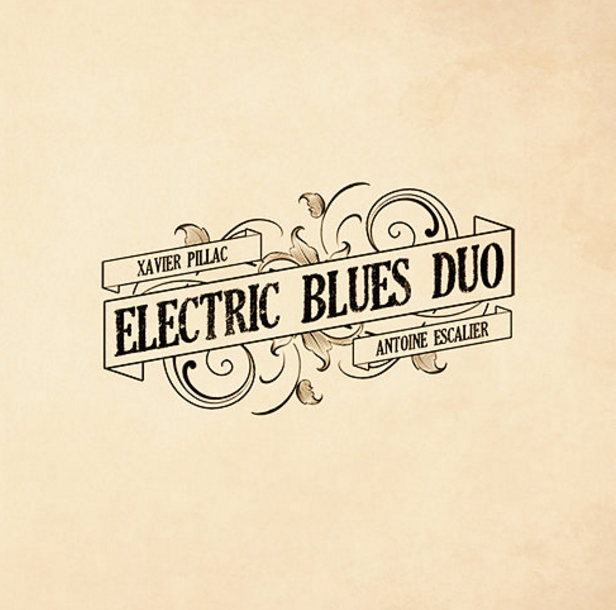 Electric Blues Duo, Xavier Pillac, and Antoine Escalier are from Poitiers, France. 
This self-titled debut EP was released in 2017 on the Baryton Music label.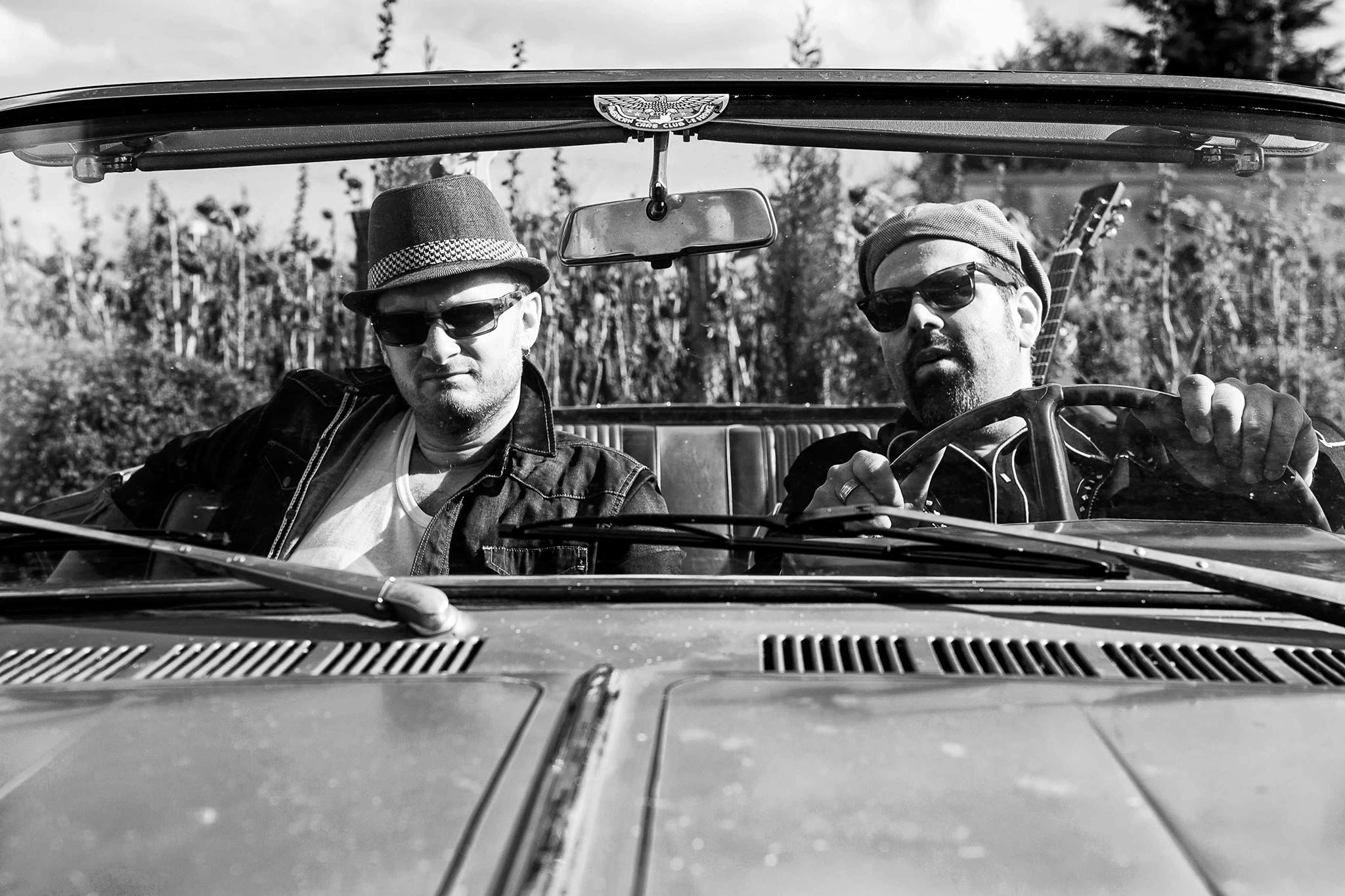 Inspired by street musicians seen in New Orleans, the duo adopted a sort of "two man band" approach, with Xavier on lead vocals and guitar, and Antoine playing bass with his hands and drums with his feet.
They've applied this same stripped-down approach to the recording of the EP, and for the most part, to great success.
Recorded live in the studio, the songs have an easy, relaxed feel.
The duo seems (admirably) to resist the temptation to compensate for their size with volume or intensity, choosing instead to embrace the space in the music, which gives it a comfortable vibe.
Antoine never feels like he's banging the drums, and his bass playing is just busy enough in all the right places.
Xavier's resonator guitar (dobro) work is solid, and his electric guitar is natural without being too showy.
A minor shortcoming for the English-speaking listener might be the slightly off pronunciation of some of the lyrics.

The disc leads off with Goin' Back Home, a slide guitar based tune that has a nice rolling feel thanks to the driving beat and bass line of Escalier's one man rhythm section.
The band expands for a moment with the addition of Youssef Remadna's harmonica playing on Shout Baby Shout, a lazy little stroll. Notice the wonderful aforementioned space during the guitar solo.
Thirteen Question Method bounces along, reminiscent of some of Ry Cooder's best interpretations.
The duo takes Taj Mahal's Going Up To The Country way downtown with a gritty, big city blues rendition.
Youssef plugs a mic in an amp and joins in on the rollicking romp Big Road Blues to finish out the cd.
Or does it? Let it roll to hear a hidden track, complete with faux vinyl scratches?
All in all, a nice listen.
EP review by Patterson Barrett
For More Info – Electric Blues Duo