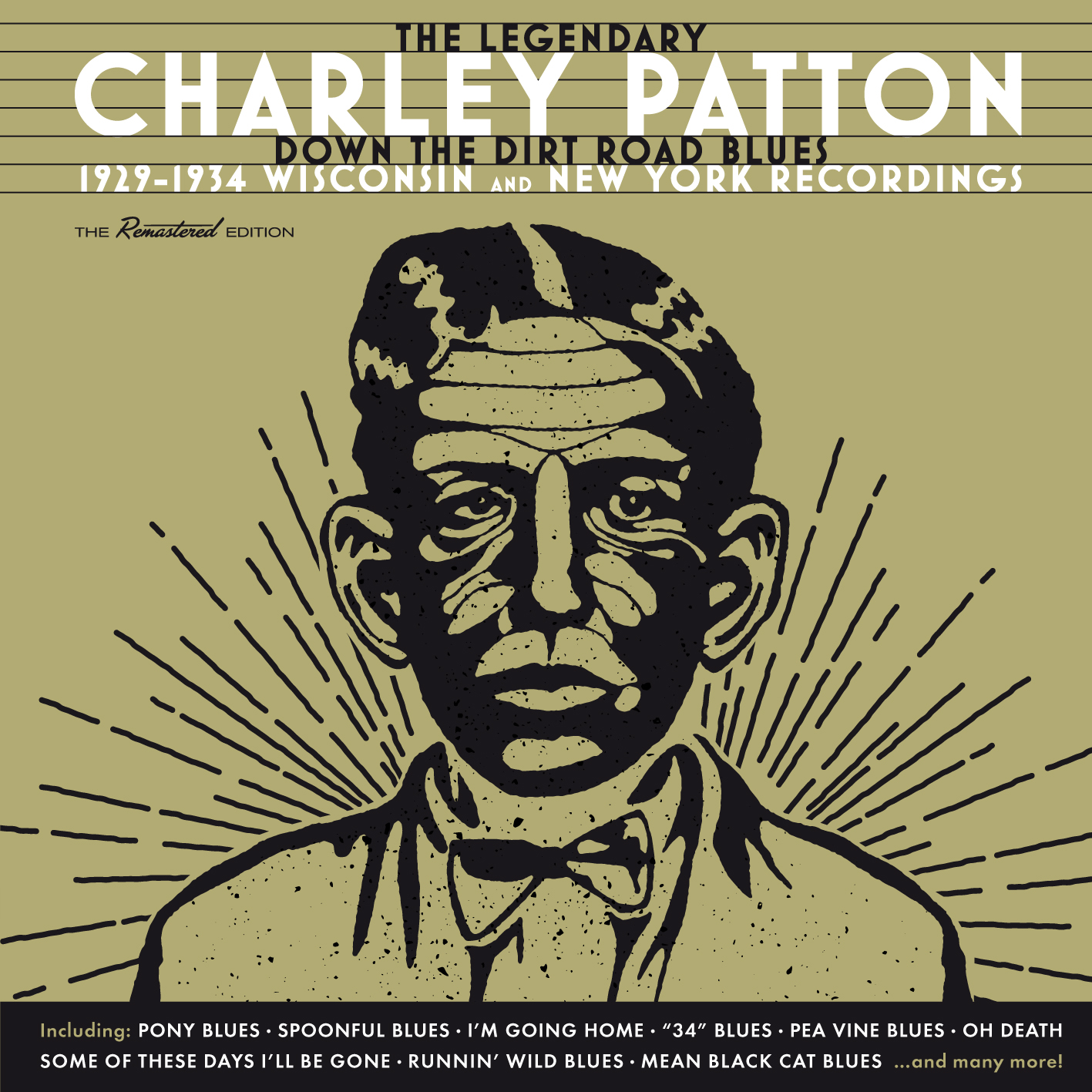 Charley Patton is arguably THE inspiration for the blues we all love today.
Charley's repertoire has provided material for artists from Canned Heat Pony Blues to Joe Bonamassa High Water Everywhere and listening to these two discs you can imagine many more artists who were influenced by sides such as Spoonful Blues and Mean Black Cat Bone.
Of course, it's all pretty lo-fi but these are the original recordings from sessions in Wisconsin in 1929-30 and New York early 1934.
Charley is solo on some of the material here though he is joined on second guitar on four of the Wisconsin tracks by Willie Brown (was that the guy name-checked by RJ in Crossroads?) and by violinist Henry Sims on twenty; his wife Bertha Lee sings on the NYC sessions which are otherwise just Charley and his guitar.
The original recordings were issued by labels such as Gennett, Paramount and Vocalion and most of the songs were written by Charley though he does a couple of traditional tunes like Frankie & Albert and the gospel I Shall Not Be Moved, as well as a cover of Son House's Dry Well Blues.
Charley's booming vocals are not always easy to understand but that is also part and parcel of such primitive (to our ears) recordings.
You certainly get a sense of why he was such a popular musician, a 'jack-of-all-trades bluesman', as Robert Palmer described him; he entertained crowds playing on his knees and with guitar behind his head (no, Hendrix did not originate those moves!), lived hard, drank, smoked and womanised and died at 43 but left a massive legacy, as these 50 tracks demonstrate.
The discs are accompanied by a very informative booklet.
JOHN MITCHELL