Advertisements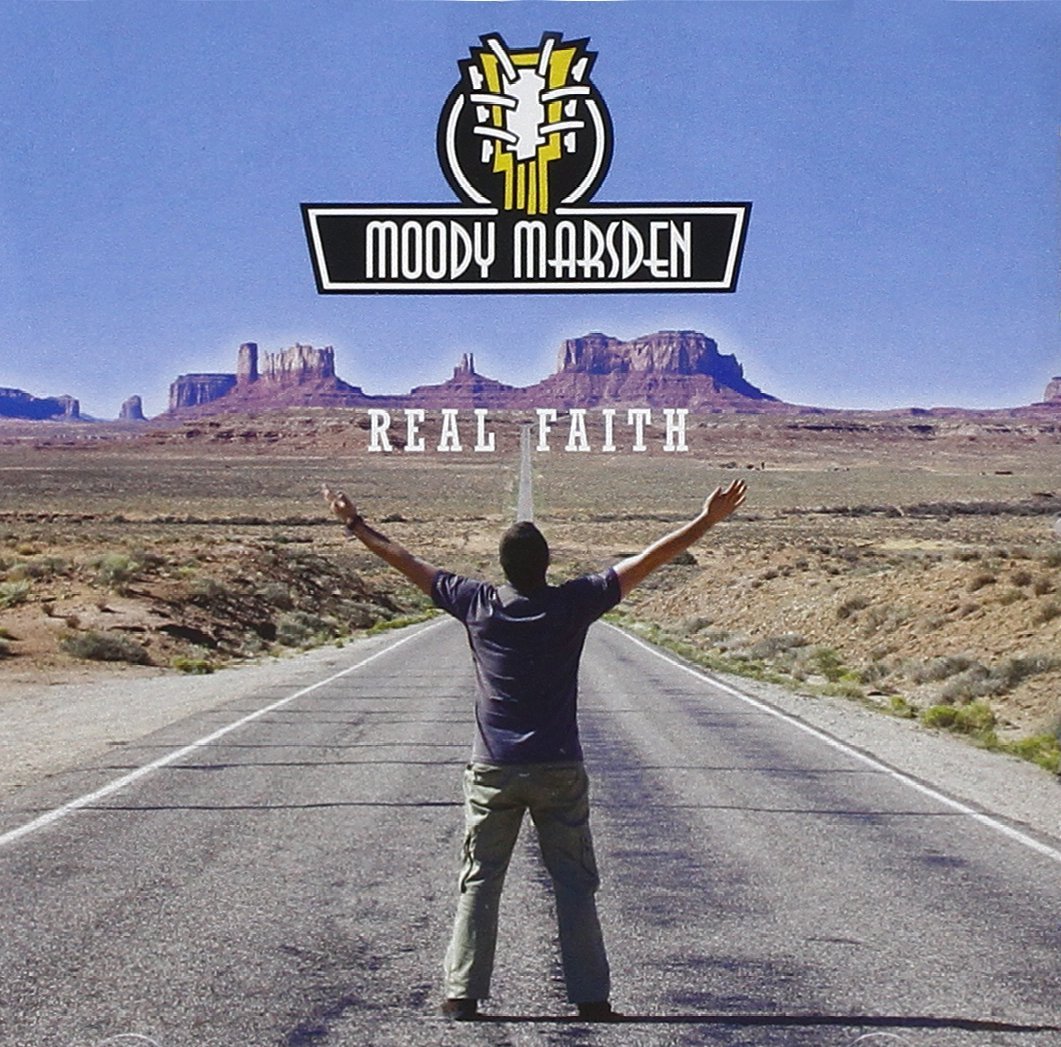 Lest we forget, Whitesnake was a BLUES BAND. For five years, from 1978 to 1983 the Moody-Marsden twin guitar axis combined with David Coverdale's vocals to create a beefed-up blues sound that was both uniquely British and memorable.
Following their departures from the 'Snake both Micky Moody and Bernie Marsden continued to write and record together, alongside other ex-Snake alumni and as solo artists (The Snakes, Company Of Snakes, M3 Classic Snake), Real Faith being the fourth album made under their 'MM' banner and originally released back in 1996.
Real… is a neat combination of the blues hooks and guitar virtuosity that made early Whitesnake so memorable, combined with a more soulful mix of brass and backing vocals.
Guest player Mark Feltham (Nine Below Zero) cuts the mustard on several numbers, too.
Standouts are opener My Kinda Woman, with some neat twin-guitar interplay and Mind To Get Even, a slow blues workout that explodes into some serious soloing halfway through.
Five tracks from Real Faith appear on the live CD, The Night the Guitars Came to Play, alongside some blues standards and the 'Snake hit Ain't Gonna Cry No More, plus a blistering version of Fleetwood Mac's Oh Well.
The Night… was cut in 1995 at the International Guitar Festival Of Great Britain (hence the title).
Who's backing the two M's up is anyone's guess as the lack of sleeve information is a real shame, but this is a minor quibble when you turn the amp up.
In fact, the live version of early 'Snake instrumental Belgian Tom's Hat Trick rocks out at over seven minutes and is worth the price of entry alone for this release.
Both discs serve as a timely reminder as to how much of an input the two M's had on Mr Coverdale's early success before the call of big hair and AOR dragged him out west.
MARTIN COOK