It has been announced that the Carlisle Blues/Rock Festival 2019 is now completely SOLD-OUT!!
In the midst of a difficult financial climate in the UK, the 11th Carlisle festival seems to have captured the imagination of the UK Blues and Rock world and we are delighted to share this news with you.
The festival has a reputation for providing top quality acts and its line-up this year, featuring mainly British bands, is no exception. The event has re-established itself in the historic centre of the city with the main stage being in the magnificent Crown & Mitre ballroom. Andy Fairweather Low and the Low Riders will close the three-day festival at 6pm, on Sunday 9th September.
The festival, which had to take a two-year break after a torrid time in 2014, relocated for the 2017 event at the Crown & Mitre Hotel which has turned out to be a wonderful, stylish, atmospheric and intimate venue which has been extremely well received by the audiences and bands alike.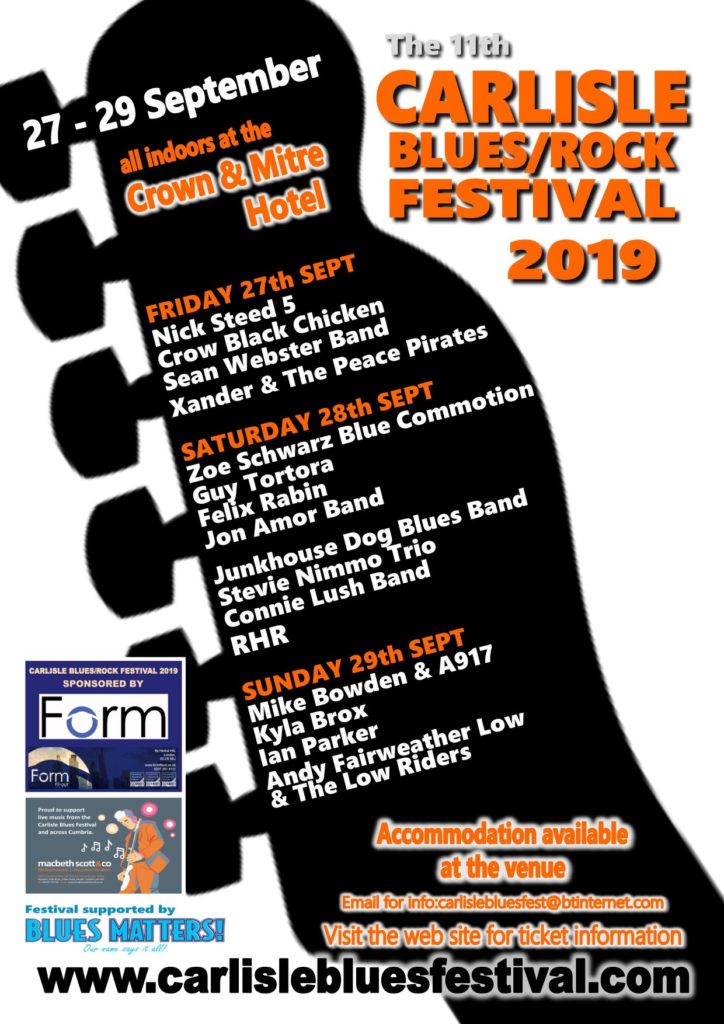 Despite its continuing success the event almost didn't happen this year, organiser Nick Westgarth explained that years of austerity, spiralling costs and falling audiences, in general, was making the financial risk of organising the event just too great.
However, support from our main sponsor Steve Potter at Form FitOut, MacBeth Scott & Co (Life Pensions/Insurance Brokers) and Peter Tyson Audio Visual made it all possible for 2019.
"With support from those companies, it has all come together for another year. I'm so grateful for their help and that's not forgetting the continued support from Blues Matters Magazine who have been solidly behind the event for a number of years. These organisations do such a lot for live music and deserve a great deal of credit.
It's going to be a fantastic weekend, it's just a shame there's no space for more people to attend"
If you haven't already got tickets please, to avoid disappointment, do NOT travel to the event as the allocation has exceeded and there will be no spare tickets available on the door.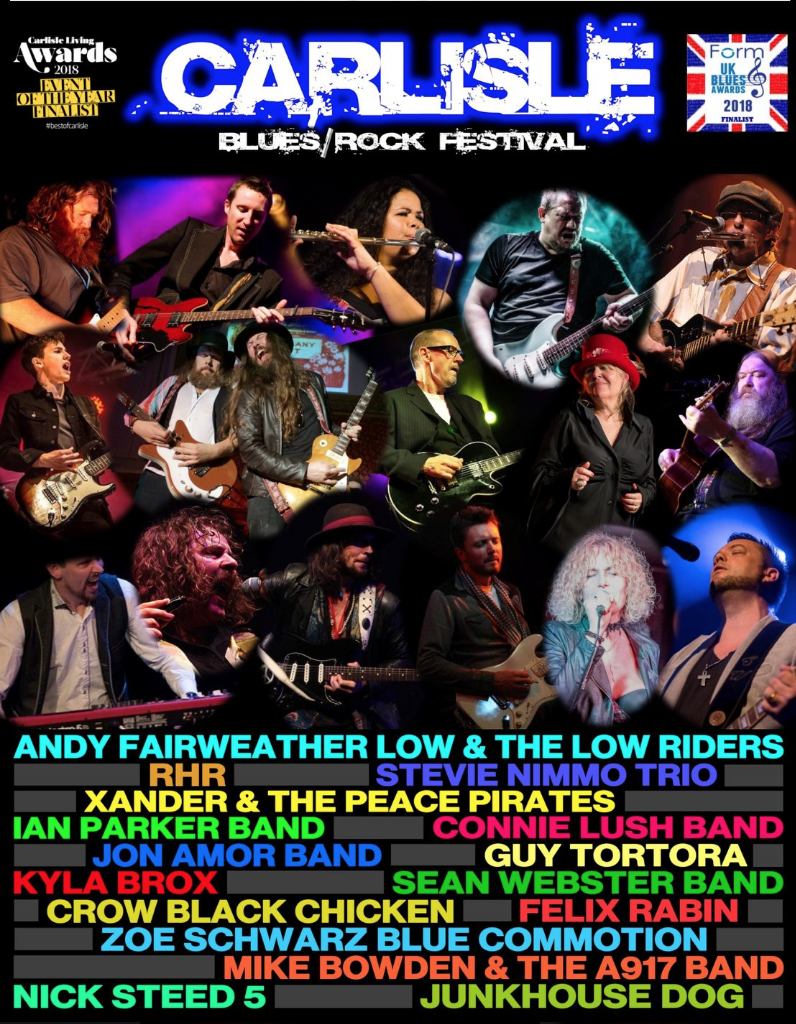 Carlisle Blues Festival is, and always will be REAL MUSIC played by REAL MUSICIANS for REAL PEOPLE.
For More Info – Carlisle Blues/Rock Festival