Advertisements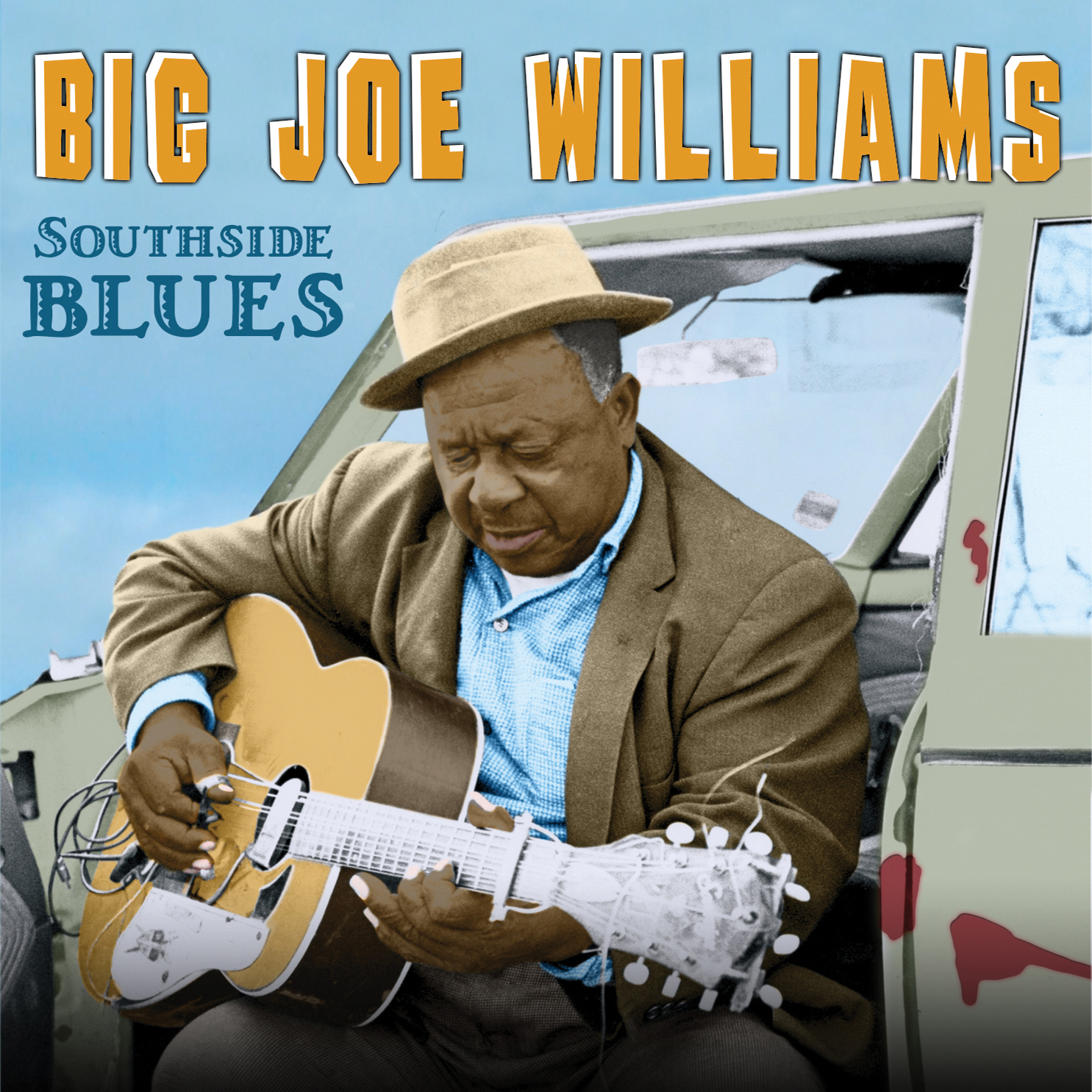 Big Joe Williams is one of the true pioneers of blues music from throughout the middle part of the last century.
From humble beginnings as a busker to his success at Vocalion and Bluebird recording labels, he remains an inspiration to so many blues artists today.
This rare but brilliantly captured performance at the Fickle Pickle in Chicago in 1963 was one of the kickstart revivals of the blues that continues today.
In fact, Charlie Musselwhite has stated in the past that it was himself and Williams, that was largely responsible for the 60's blues revival.
Upon hearing this album, I for one cannot disagree.
Accompanying Big Joe Williams at the Fickle Pickle on this particular evening was Michael Bloomfield on guitar, Sunnyland Slim on vocals and piano, Horace Ace Cathcart on bass and Washboard Sam on washboard.
As well as Williams own standards such as 44 Blues and Baby Please Don't Go there are kick your ass renditions of Bessie Smith's Nobody Knows You When You're Down and Out, and a quite stunning performance of the Robert Johnson classic Terraplane Blues.
Of course over the last 60 years or so there have been live recordings of almost every blues legend known to mankind.
But what makes this recording one that belongs on every blues lover's playlist is the sheer rawness of the performance.
For me, it is a welcome reminder of a blues artist at the pinnacle of his career screaming and howling his soul to a very lucky audience.
Indeed the opening song is the pitiful feeling of despair and desperation that one feels upon hearing Nobody Knows You When You're Down And Out.
Imagine if you will, sitting in a small club in Chicago at the beginning of a major blues revival and witnessing a man in his prime performing with such intensity that from the moment he takes the stage you are captured in his majesty.
Purchase this rare but wonderful album and you will be front and centre at the Fickle Pickle, drinking in the atmosphere and being mesmerized by such a talent.
Review by – STEVE HARRISON