The finalists for the 2019 NatWest Great British Entrepreneur Awards have been announced.
The Great British Entrepreneur Awards celebrate the incredible stories that have taken entrepreneurs to where they are today, regardless of size or turnover.
There are 80 finalists across the region in 12 categories including Creative Industries, Disruptor, Scale-Up, Start-Up and Young, as well as new additions; Food & Drink and Health & Beauty.
So, it is with great pleasure that we announce that our very own Editor-In-Chief Alan Pearce has been selected as a FINALIST in the ENTREPRENEURIAL SPIRIT AWARDS category.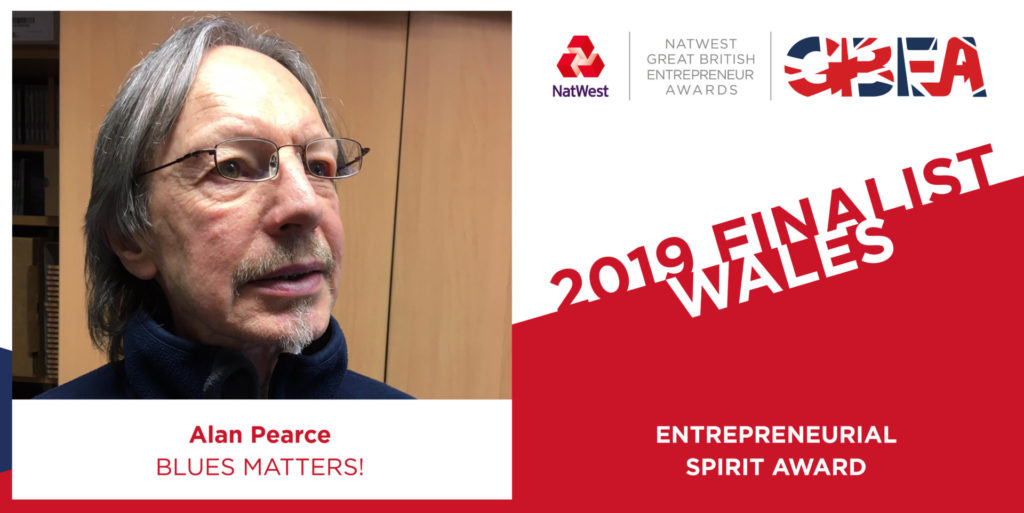 "From what I first thought was a hoax invitation to enter, it is certainly a thrill and an honour for my application to have been selected for the Regional Finals from over 3000 applicants. I am so proud of, and for, my Blues Matters! team, who have helped keep the spirit I knew I had before but was re-enforced by my fight with cancer, and it was the music and the team that got us this far. Now I really do hope we win! We have defied all odds so far and we will keep on doing it for the Blues" – Alan Pearce.
Founded in 2013, the NatWest Great British Entrepreneur Awards acknowledges the hard work and inspiring stories of entrepreneurs and businesses in the United Kingdom.
It celebrates the incredible stories that have taken entrepreneurs to where they are today, regardless of size or turnover. The 2019 programme sees the Awards held in eight regions – Midlands, Wales, the South West, the North East, the North West, Scotland, Northern Ireland, and London & the South East.
Central to the ethos of the NatWest Great British Entrepreneur Awards is being more than just 'an awards ceremony' – its sense of community, a thriving eco-system of support all year round, providing opportunities for winners and finalists to connect and showcase their business.
The Awards have celebrated some outstanding entrepreneurs who have gone on to become household names, including:
Julie Deane OBE, Cambridge Satchel Co.
James Watt, BrewDog
Shaun Pulfrey, Tangle Teezer
Hannah & Sophie Pycroft, Spectrum Collections
Alan & Juliet Barratt, Grenade
Alan Pearce and Blues Matters Magazine are also FINALISTS in the BRIDGEND BUSINESS FORUM AWARDS – in the category of ENTREPRENEUR OF THE YEAR 2019.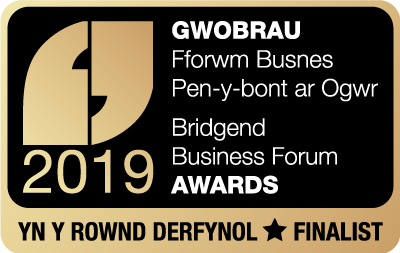 Bridgend County Borough's flagship awards programme, 'The Bridgend Business Forum Awards 2019' is now in its seventh year, these awards recognise and reward excellence across all sectors in the county borough and are definitely the ones to win! Any company within the county borough, whether public, private or third sector can enter, regardless of size or sector.
The awards offer a range of categories suited for any organisation to share their success story; from large private and public companies through to thriving entrepreneurial businesses, promising start-ups and established SME's.
Team BM would like to wish Alan all the very best of luck at both of these exciting events.
For More Info – Bridgend Business Forum
For More Info – Great British Entrepreneur Awards