Well having been lucky enough to be at both bands soundchecks, was excited to see and hear these two bands with a live audience! Queens Hall is a great venue; the acoustics are superb and so this proved to be the case all through this concert. This was the final show of the tour and the only Scottish appearance.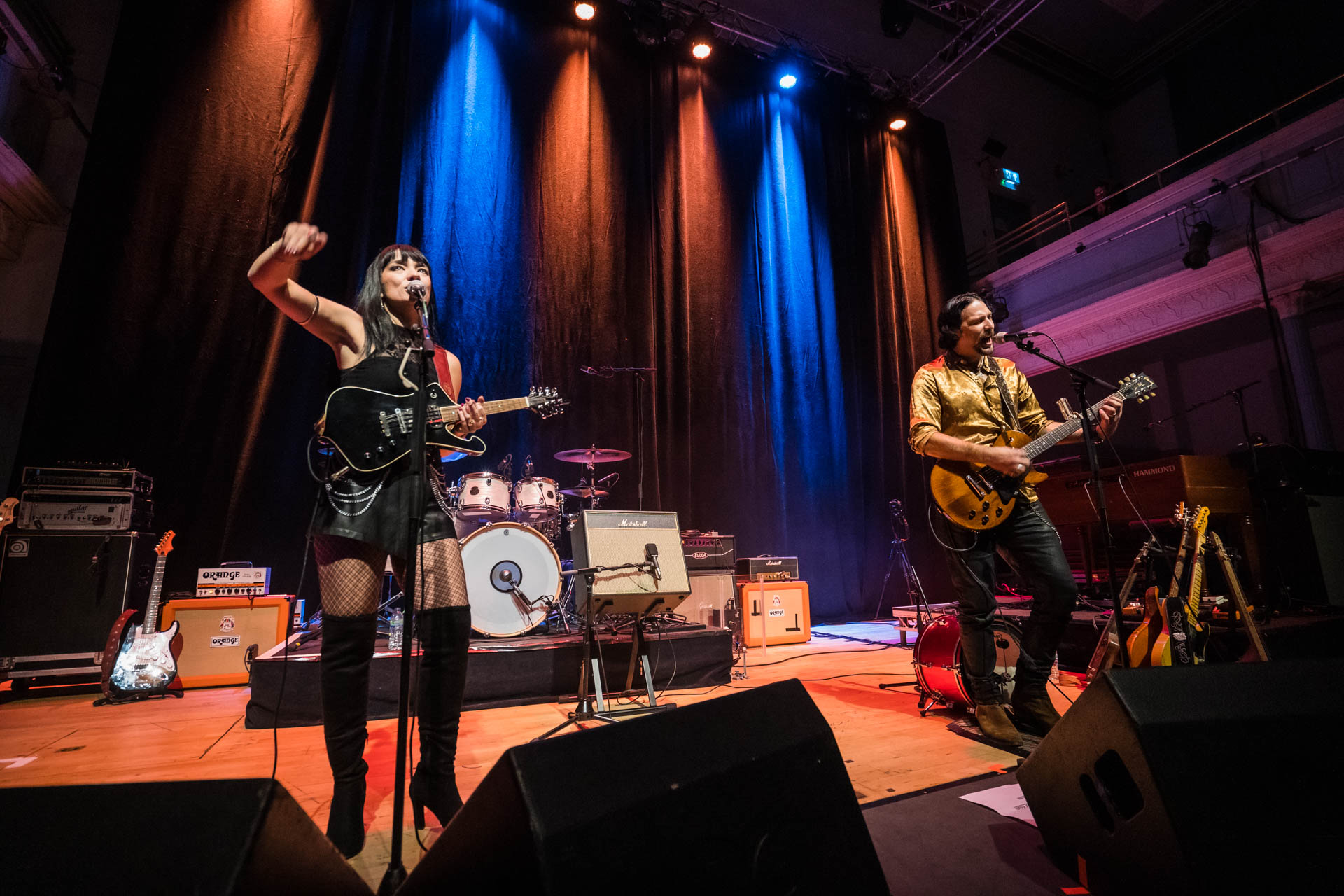 WORDS: Colin Campbell
IMAGES: Ian Potter
When Rivers Meet were first on, they played seven numbers to an enthusiastic audience and their growing numbers of fans – the 'Rapids'. This was their first experience of a Scottish crowd and they started with a blistering rendition of Did I Break The Law. A pacy infectious beat continued into the rousing My Babe.
Grace's vocals were particularly good and Aaron's guitar playing throughout was excellent. Their harmonies were good and on Walking On The Wire, there was even some slide mandolin playing on an anthems tune.
The final tune, the title track to their debut album, We Fly Free was again a stomping clear vocalised tune, Aaron choosing cigar box with this one and the tone resonated through the building. An incredibly good set, sultry vocals, anthems blues-rock tunes. It is no surprise this duo is getting adulation and awards they are on the rise. The next tour will be with a full band, something not to be missed!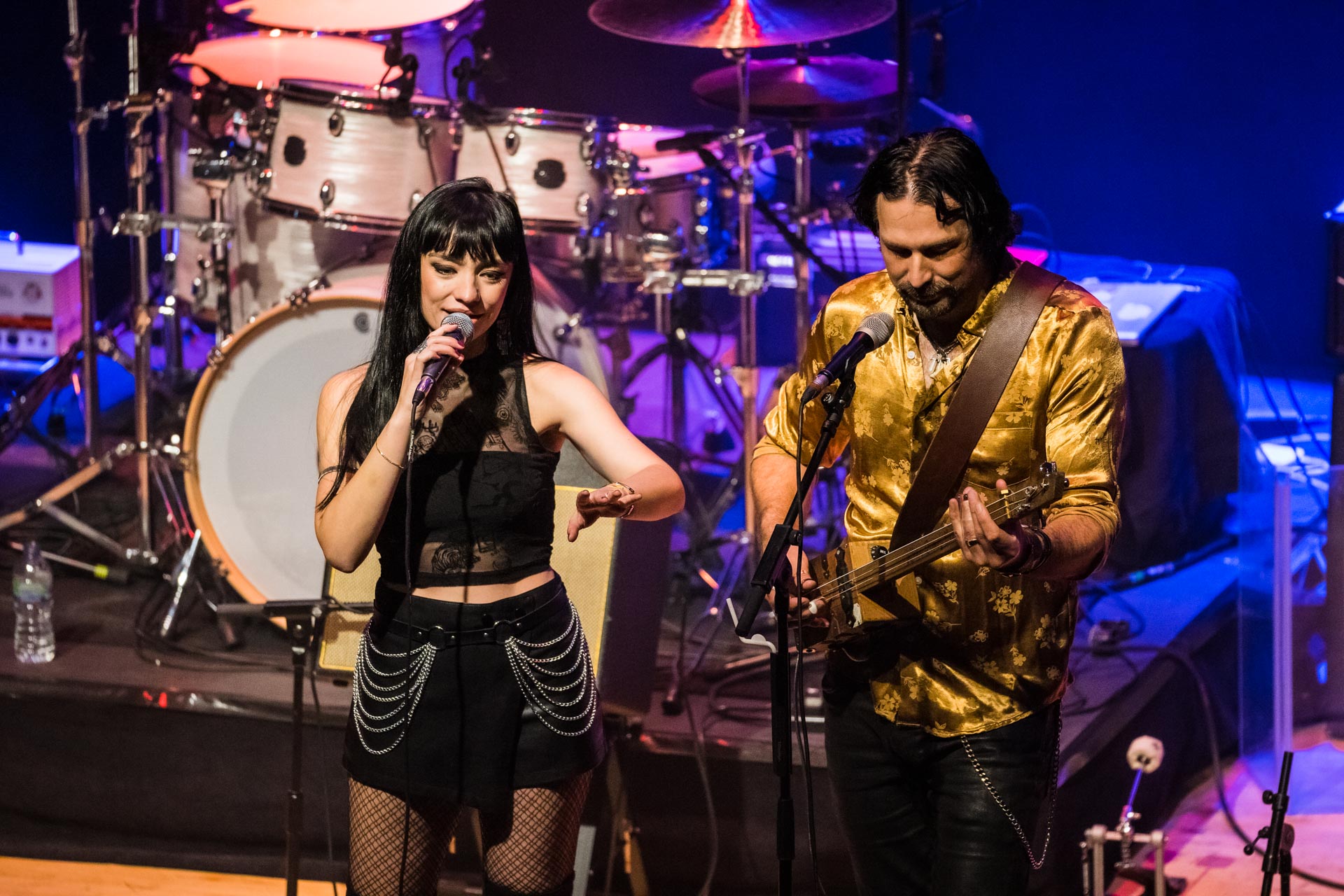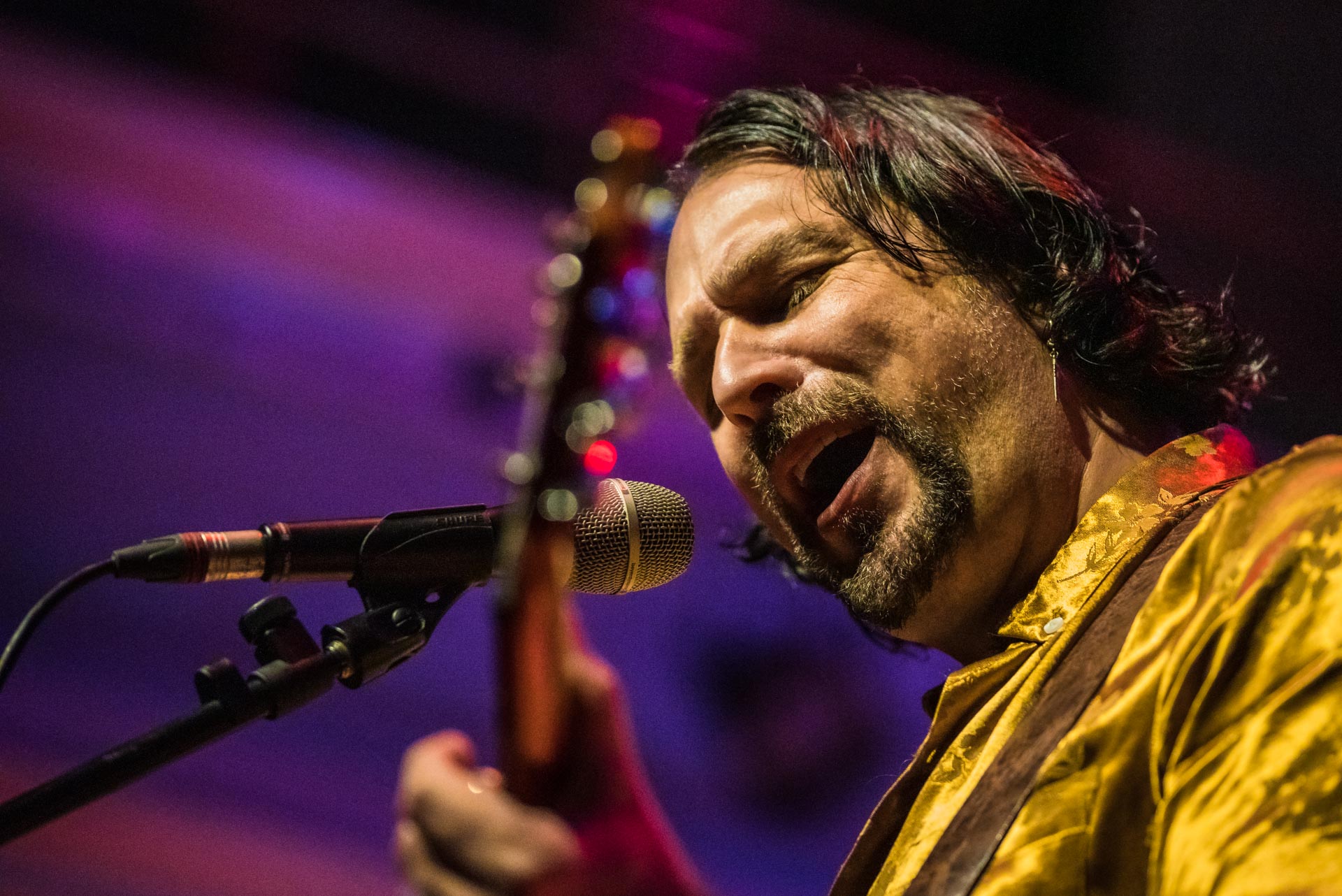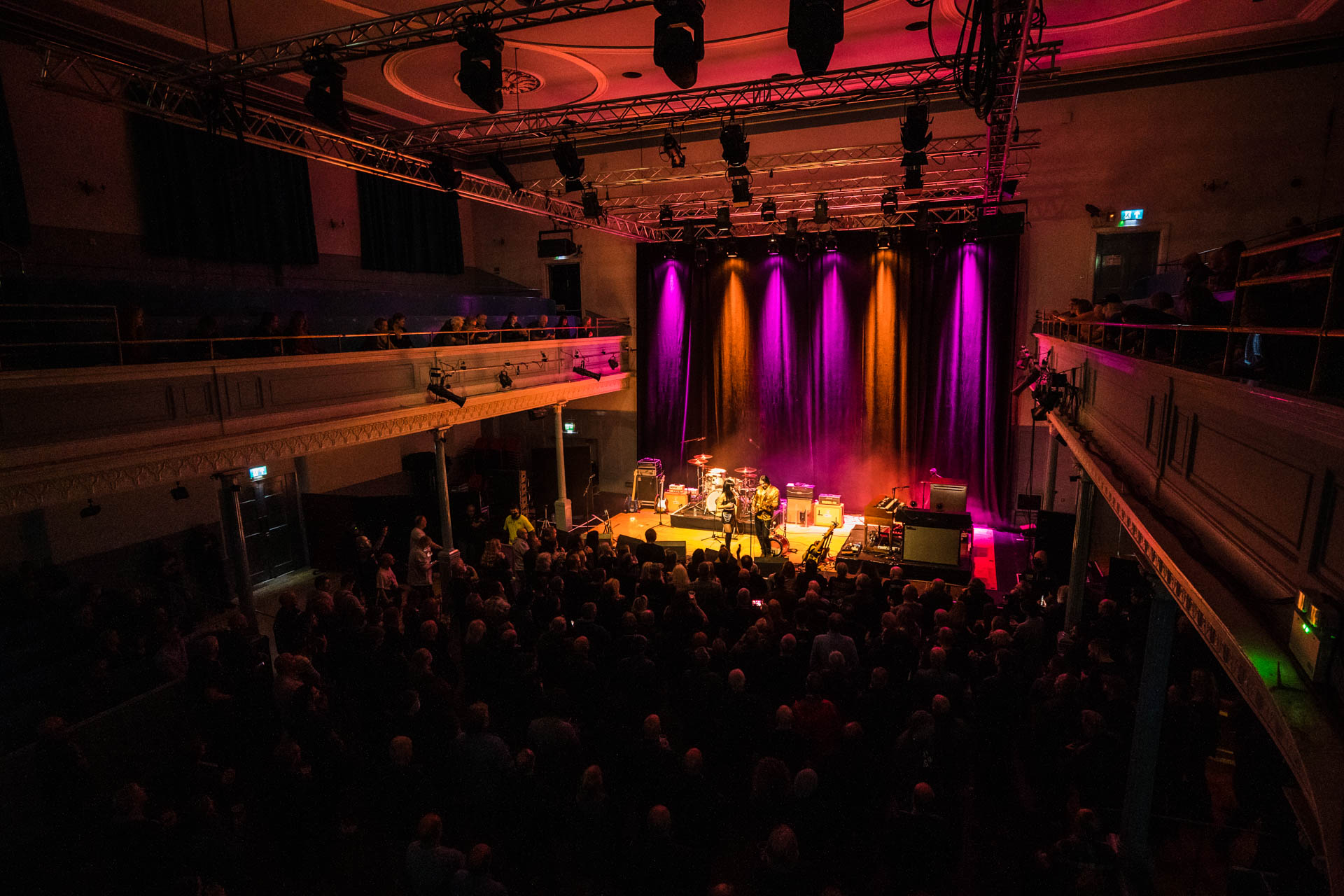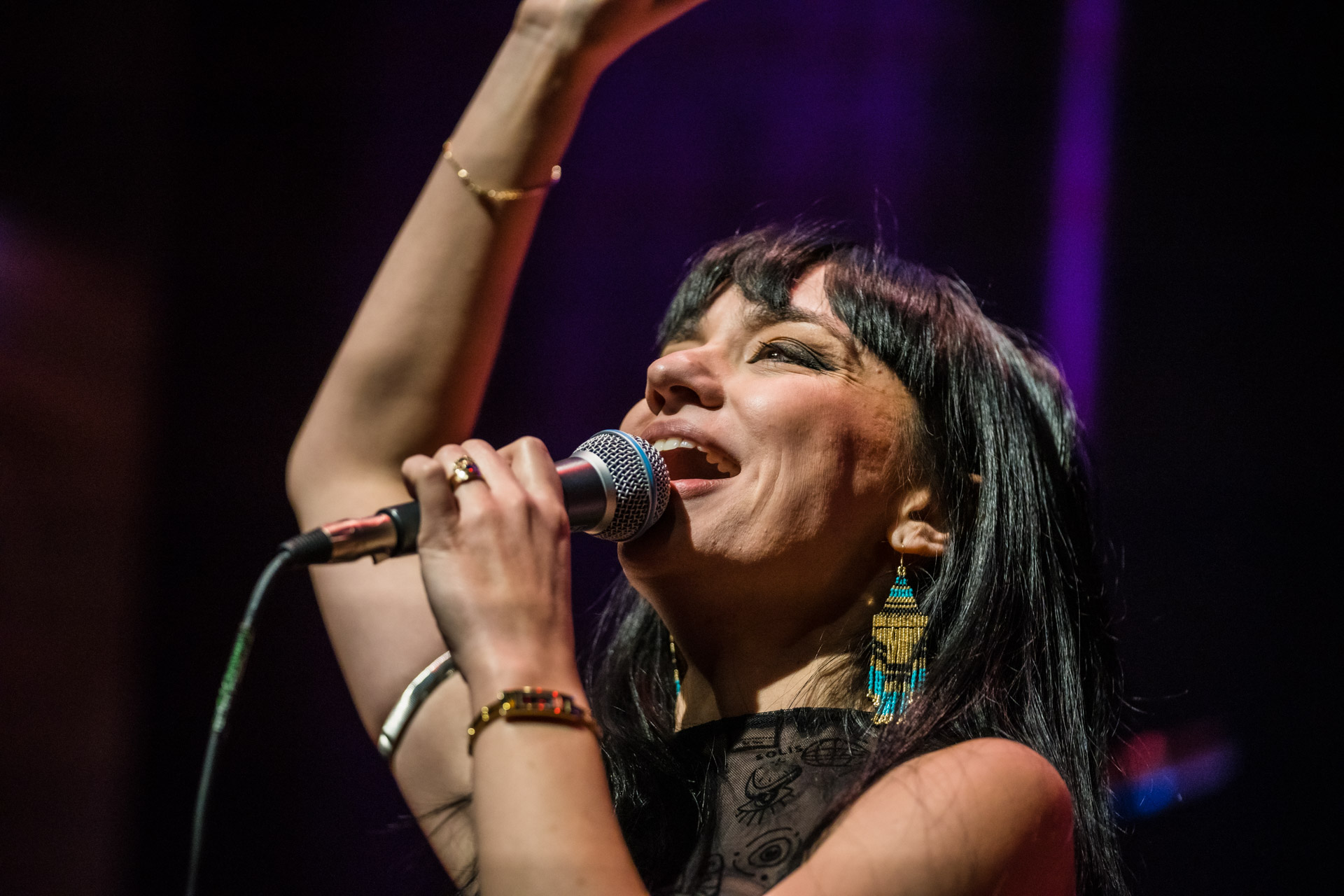 King King were imperious throughout their set. It was their first time in Scotland since lockdown and they just stormed the Hall. This was a kind of homecoming, albeit not in their hometown of Glasgow. Their line-up has changed, and they have added Alan's brother, Stevie, to the team. This is not a Nimmo Brothers tribute band though, this is well and truly Alan's band – he is in full control as a brilliant frontman, lead guitarist and his humour between tunes engages an already rapt audience. The band is a cohesive unit with an amazing rhythm section and keyboard ace Johnny just adds that powerful edge.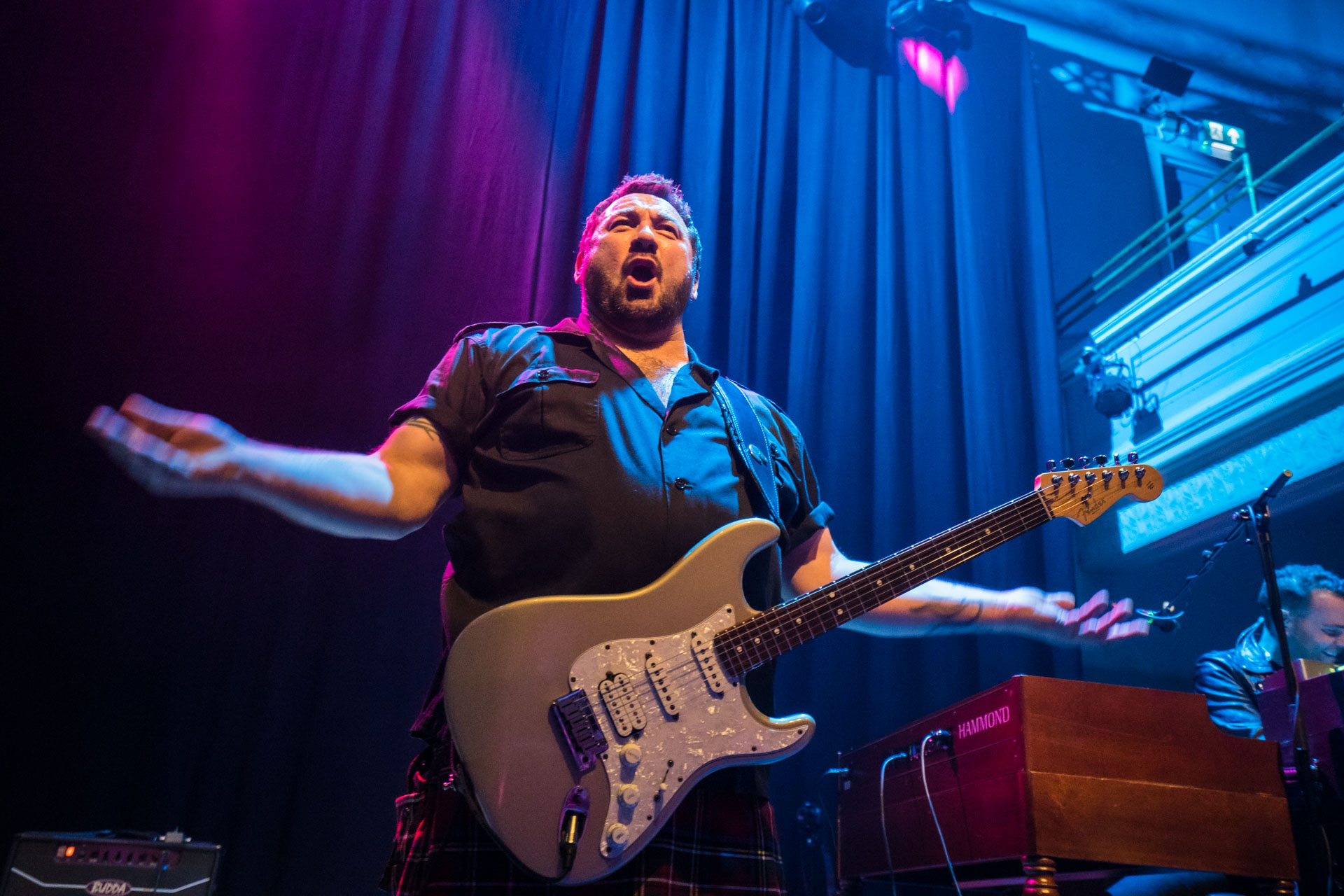 They managed to play a few from their newest album Maverick. One World was a particular favourite, very singalong and a positive feel to this with Alan really pushing his vocals to their emotional best. His vocal is soulful when needed and strong. Rush Hour had a call and response feel from both the audience, Alan, and Stevie duelling on guitars in a fun way. Particular mention to Edinburgh boy on drums Andrew Scott who is the heartbeat of this tightly organised unit.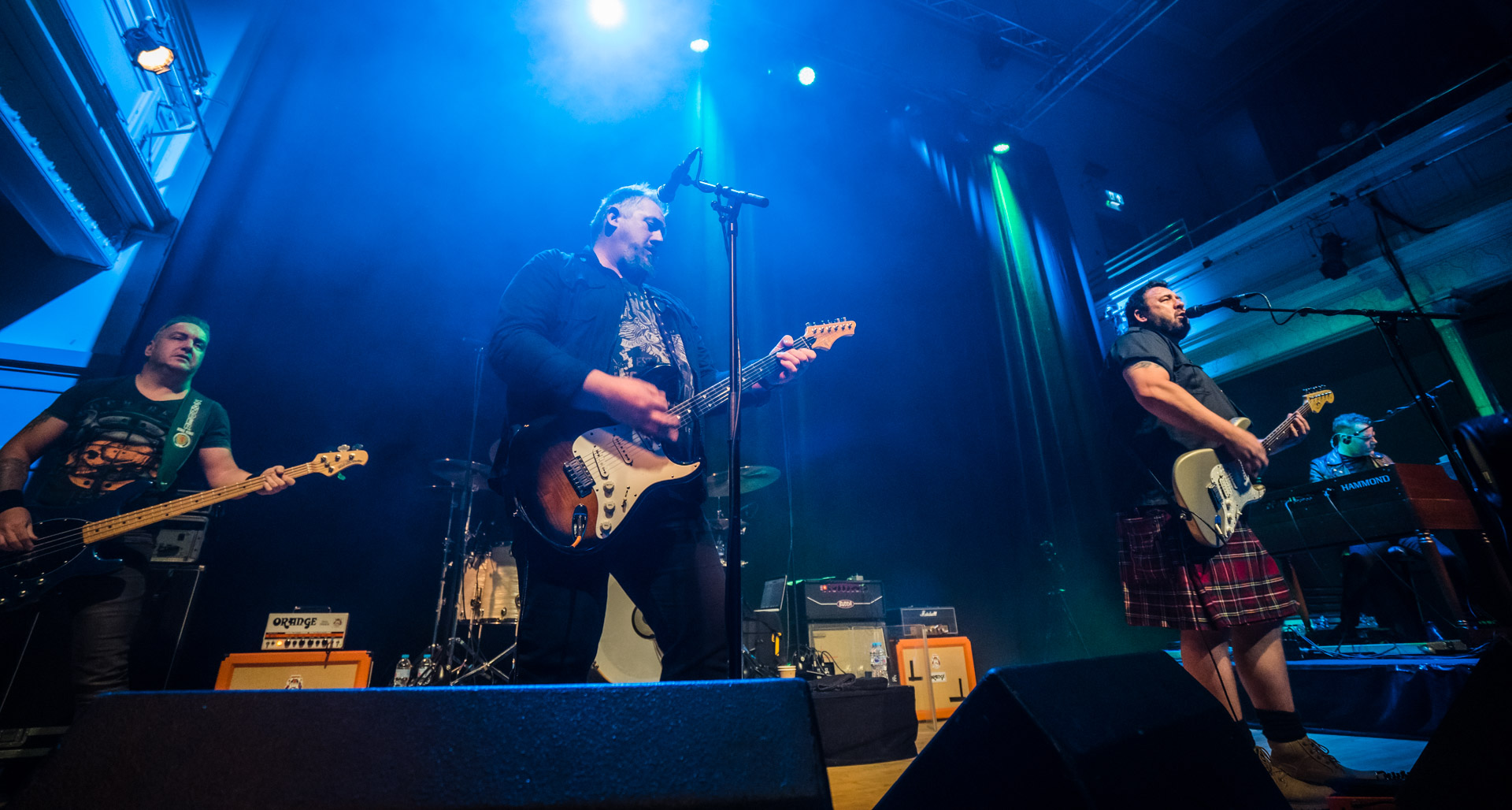 The highlight had to be Long History Of Love with a keyboard solo that just filled the Hall and such melody and intense vocals, it just oozes King King style blues tones. The tempo changed with; Whatever It Takes To Survive, slower blues number. I Will Not Fall, another song from the new album, finished off the set, some good harmonies and explosive guitar work here.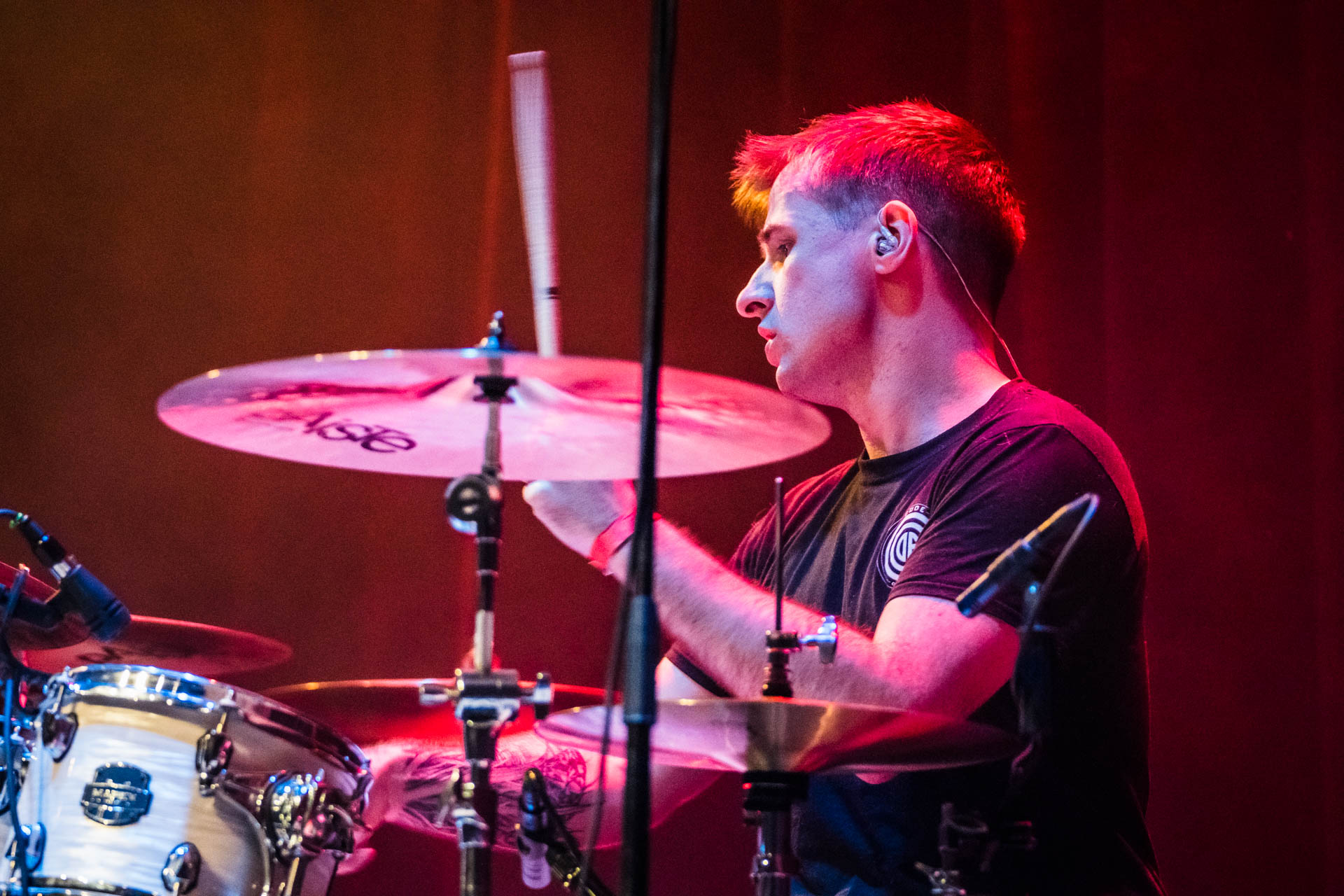 Encore time, trio of Alan, Stevie and Johnny playing the emotive soundtrack, When My Winter Comes. Stranger To Love was just fantastic full-on in-your-face bluesy rock with Alan exhibiting some sweet tones to an adoring audience. The last song was Let Your Love Shine with the audience joining in this was pure joy. The essence of a great live concert, the connection remains strong, great tunes excellent band great atmosphere. A superb tour de force in a beautiful setting.