Well, you simply never know! We are thrilled to bring you a previously unpublished interview with PETER GREEN I in our next issue 117 out on 27th November.
On top of that…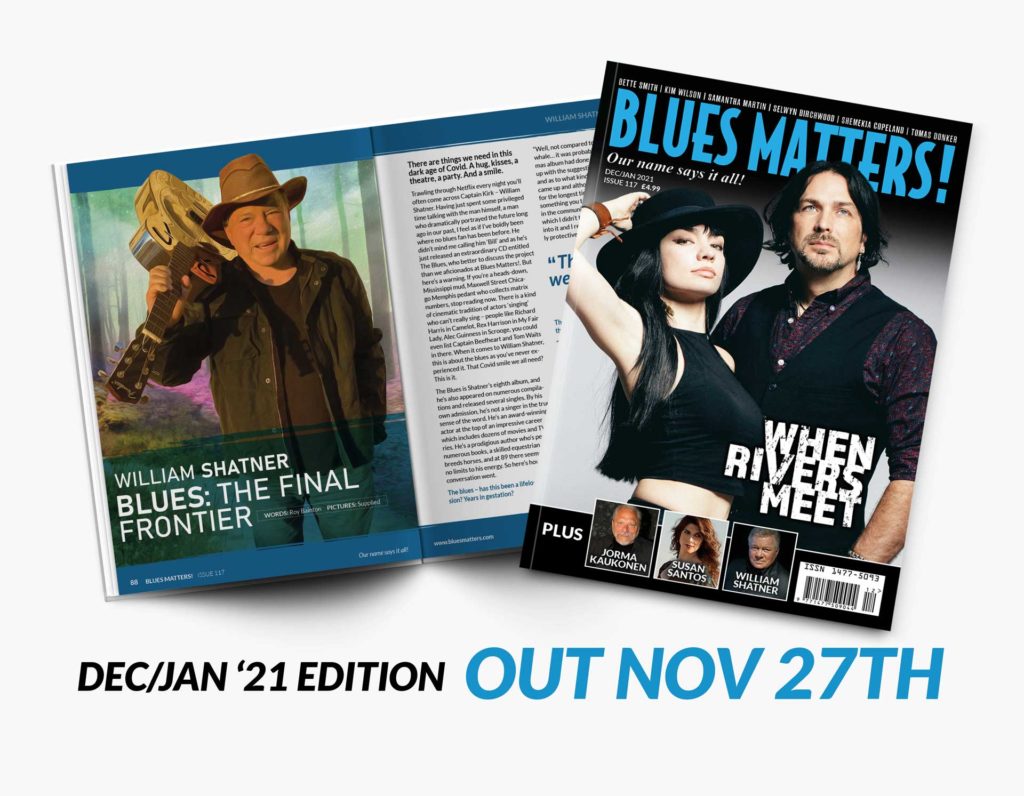 BEAM ME UP!… calling all Star Trek and William Shatner fans across the Galaxy!

We want to share with you our communication and chat with the revered Capt. Kirk on his latest journey which took him into the world of The Blues.
A fabulous array of musical stars played the music of classic Blues songs that bless our planet. Blues is the foundation of music as we know it and should be shared. A mission William took on board, delved into and blessed with his vocal expressions.
He completed his mission safely and came out unscathed and blessed by The Blues.
So please share this message and send it across the universe to embrace as we continue to reach out to find what and who is out there in this Galaxy so far far away…………….
Here is our pre-order link FOR THE NEXT ISSUE
https://www.mymagazinesub.co.uk/blues-matters/back-issues/details/blues-matters-issue-117-dec-jan-21/
You can also subscribe on our website
Thank you for choosing Blues Matters and for your support and Good Blues to you
Alan
FOUNDER / PUBLISHER / EDITOR IN CHIEF / FAN