On May 9th, 2019 many people from the blues world gathered to celebrate a night of music and awards at the esteemed annual Blues Music Awards ceremony in Memphis, Tennessee, and this year saw British blues harp virtuoso Giles Robson scooping the prestigious award for Acoustic Album of The Year for his collaboration with Bruce Katz and Joe Louis Walker on their album Journeys to the Heart of the Blues. Released on Alligator Records.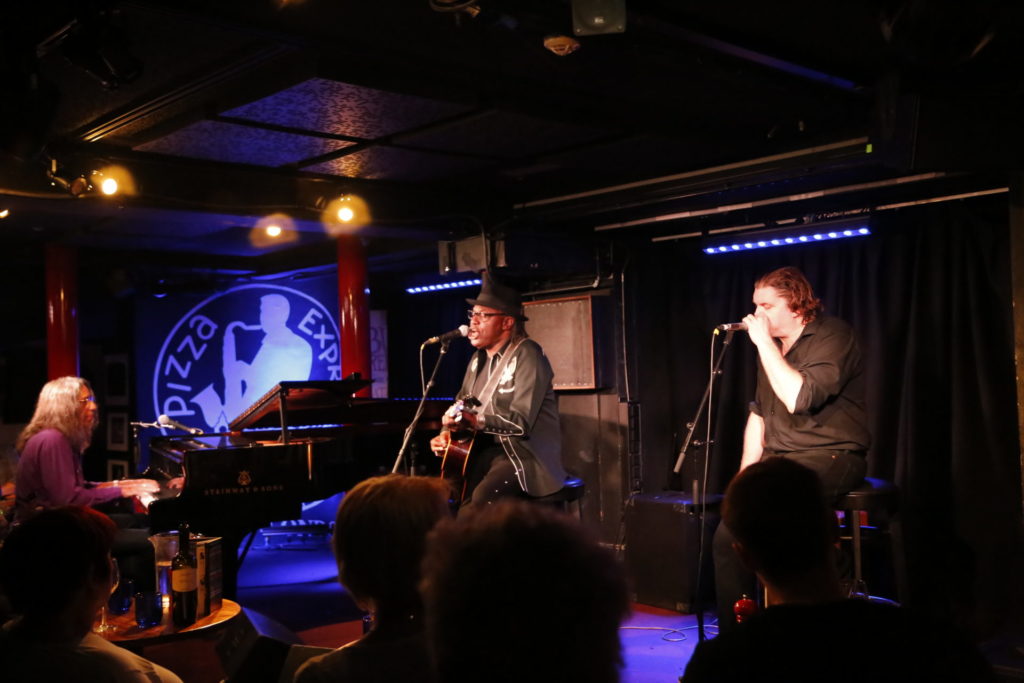 Giles Robson is the FIRST and, only UK or European blues artist to appear on Chicago's legendary Alligator Records Label in its storied 47-year history. It is the most famous and longest-running active blues label on the planet. Congratulations Giles!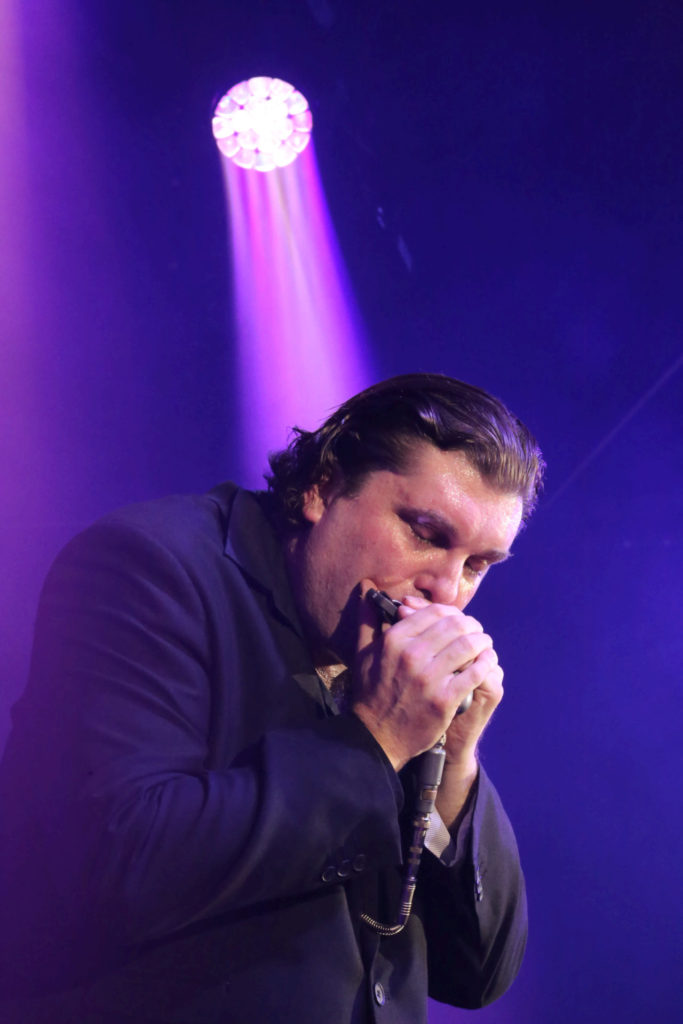 The Blues Music Awards 2019 news…
The Memphis Cook Convention Center was packed with blues musicians, fans, and music-world luminaries on May 9th anxious to see who would be announced as winners at the 40th Annual Blues Music Awards. For the second consecutive year, Little Steven Van Zandt emceed the festivities, with such notable musicians as Maria Muldaur, Latimore, Colin Linden, Scott Barnhart, Colin James, Kenny Wayne Shepherd, and Victor Wainwright serving as presenters.
Besides awarding honours in 25 categories, the BMAs, as is its tradition, featured performances from many nominees, with the gala ending in a jubilant all-star jam.
The night's joyful celebration, however, also held a note of sadness. This year's top award winner was Michael Ledbetter, who passed away in January. Ledbetter was honoured with the Instrumentalist-Vocals Award and named B.B. King Entertainer of the Year while his group, The Welch-Ledbetter Connection, were victors as the Band of the Year. Additionally, his co-bandleader, Monster Mike Welch, topped the Instrumentalist-Guitar category.
At the ceremony, Welch noted of his late musical partner: "I am the guitarist I am in 2019 because I had to keep up with Mike Ledbetter."
Video footage from Moulin Blues Festival 2018
Shemekia Copeland earned two BMAs for her acclaimed album America's Child, which was first recognized as Contemporary Blues Album and then took home top honours as Album of the Year. The evening's only other double winner was Danielle Nicole, who took home the Instrumentalist-Bass and Contemporary Blues Female Artist honours. Ruthie Foster was the sole musician to retain their title as she again received the Koko Taylor Award for Traditional Blues Female Artist. Cedric Burnside and Kenny Neal, meanwhile, regained their 2017 crowns for Instrumentalist-Drums and Contemporary Blues Male Artist, respectively.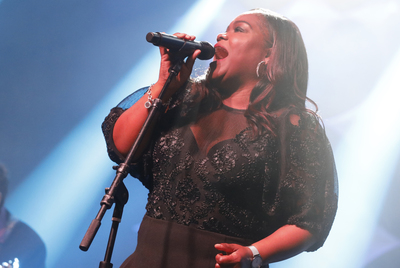 Amanda Fish, whose album Free was proclaimed the Best Emerging Artist Album, followed in the footsteps of her sister Samantha, last year's Contemporary Blues Female Artist recipient. Eric Gales (Blues Rock Artist), Dennis Gruenling (Instrumentalist-Harmonica), Vanessa Collier (Instrumentalist-Horn), Annika Chambers (Soul Blues Female Artist) also made their debuts as BMA awardees, while Billy F Gibbons, of ZZ Top fame, won Blues Rock Album for The Big Bad Blues.
The road to winning a BMA was far longer for Nick Moss (Traditional Blues Male Artist) and Sugaray Rayford (Soul Blues Male Artist), whose triumphs came after years of nominations. Although Johnny Rawls had won before, he had been nominated more than a dozen times between receiving the Soul Blues Album prize in 2010 and this year for the aptly titled I'm Still Around.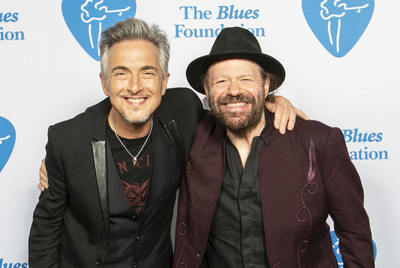 Several musicians added to their collections of BMA honours. Rory Block was picked as the top Acoustic Artist and the Pinetop Perkins Piano Player of the Year went to Marcia Ball. Buddy Guy, the all-time leader in BMA awards, had his release, The Blues Is Alive and Well, chosen as the best Traditional Blues Album. Guy was not the only victorious Blues Hall of Famer this year.
Joe Louis Walker (as mentioned above) won in the Acoustic Album category for Journeys to the Heart of the Blues, a project he did with Bruce Katz and Giles Robson. Charlie Musselwhite, who ranks with Guy among prolific BMA winners, had his collaboration with first-time winner Ben Harper on Harper's tune "No Mercy in This Land" honoured as Song of the Year.
The Blues Music Awards represented just one of the many highlights of the Blues Foundation's exciting Blues Music Week. The festivities kicked off May 8th with its Blues Hall of Fame induction ceremony. The BHOF 40th class included the iconic singer Aretha Franklin, the renowned composer/pianist/bandleader Count Basie, 1920s-era blues queen Ida Cox, influential guitarist Pee Wee Crayton, and the revered Memphis-based band Booker T. & the MG's. In a moving moment, MG's guitarist and Memphis music legend Steve Cropper represented his band at the induction ceremony. "We didn't see colour over at Stax," he said in a short but emotionally charged acceptance speech. "We were family."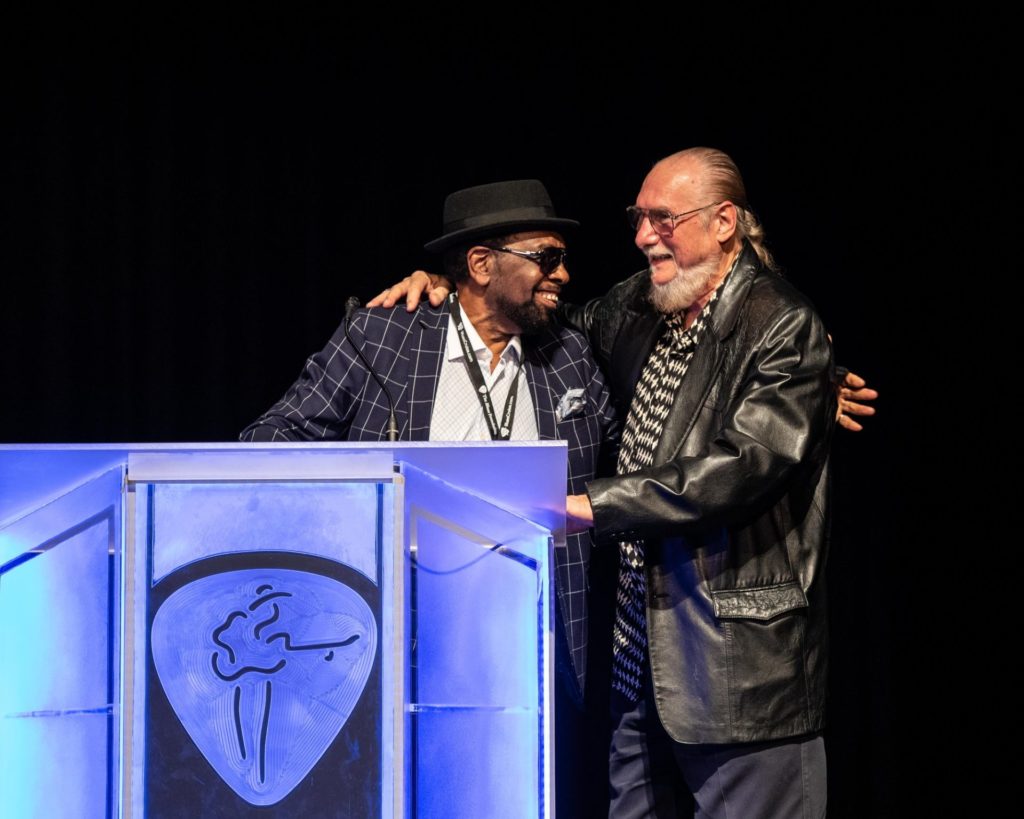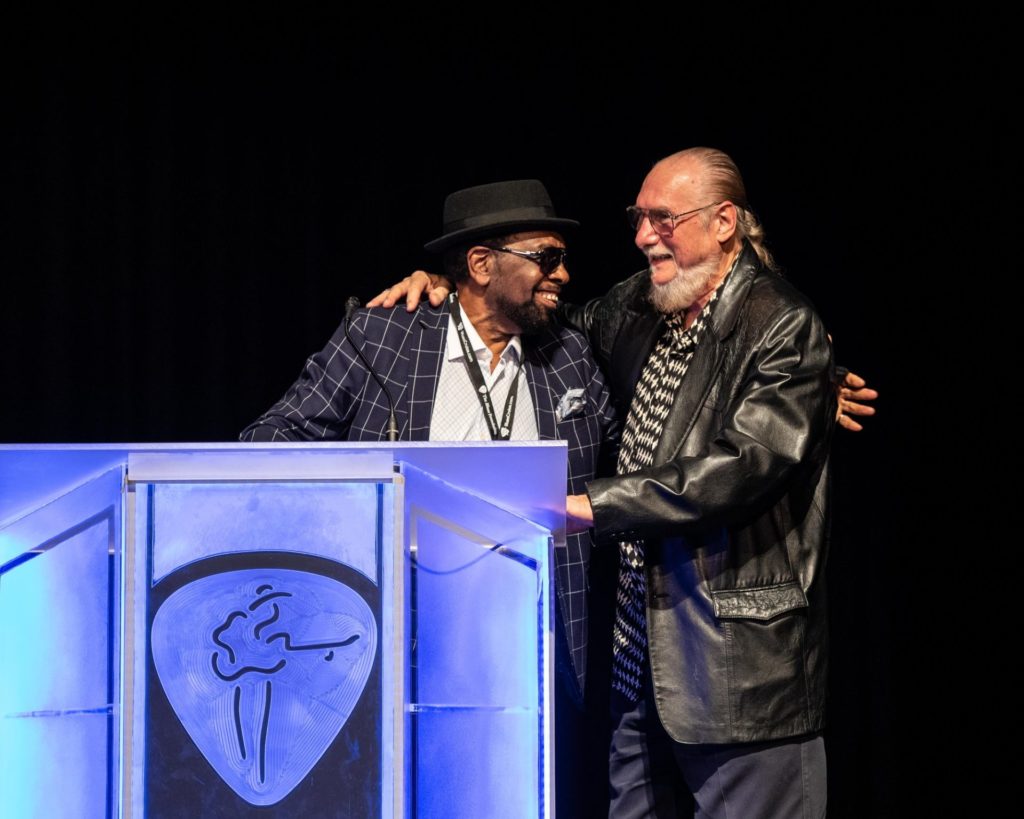 The classic recordings that the Blues Hall of Fame honoured this year were B.B. King's "Every Day I Have the Blues," Muddy Waters' "Rollin' Stone," Ray Charles' "I Got a Woman," Bessie Smith's "The St. Louis Blues," and Elmore James' "Shake Your Moneymaker" as well as James' album The Sky Is Crying.
Folkways Records founder Moses "Moe" Asch was this year's non-performing individual inductee and 2019's Classics of Blues Literature entrant was Lost Delta Found: Rediscovering the Fisk University -Library of Congress Coahoma County Study, 1941-1942, compiled by John W. Work, Lewis Wade Jones, and Samuel C. Adams, Jr.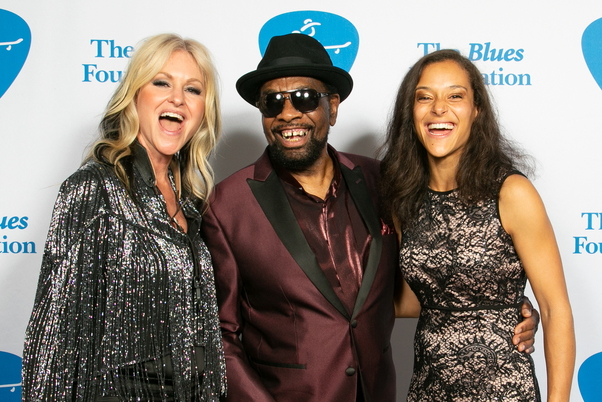 The Blues Hall of Fame Museum saluted the opening of its new exhibit, "The Blues According to Arhoolie," on May 8th with a meet-and-greet Q&A with label founder and Blues Hall of Famer Chris Strachwitz. It also hosted a Dick Waterman: A Life in Blues book signing, featuring author Tammy L. Turner and her subject, the noted blues historian/photographer Dick Waterman. Another prominent label founder, Alligator Records' Bruce Iglauer, also appeared at the BHOF to celebrate his new memoir, Bitten by the Blues.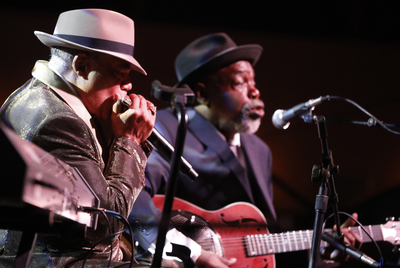 A particularly notable Blue Music Week event was "The Blues and Race" panel. Continuing the keynote discussion that took place at January's International Blues Challenge, this spirited dialogue explored the significance of race within the blues genre. Noelle Trent, PhD., the National Civil Rights Museum's Director of Interpretation, Collections and Education, again acted as the moderator, with musicians Bobby Rush, Billy Branch, Thornetta Davis, Terrie Odabi, and concert promoter Paul Benjamin participating on this lively panel. Rush cited '60s club dates during which he and his band played behind a curtain so that the audience could not see he and his band were black. According to Odabi, an educator as well as an artist: "When we came to America, our culture was taken away from us. We created the blues out of nothing. Our history has not been taught."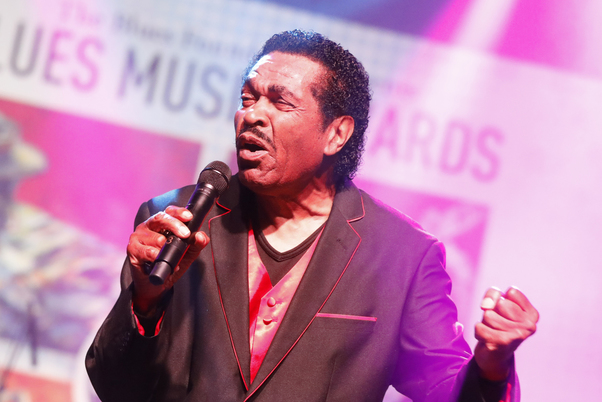 For More Info – The Blues Foundation