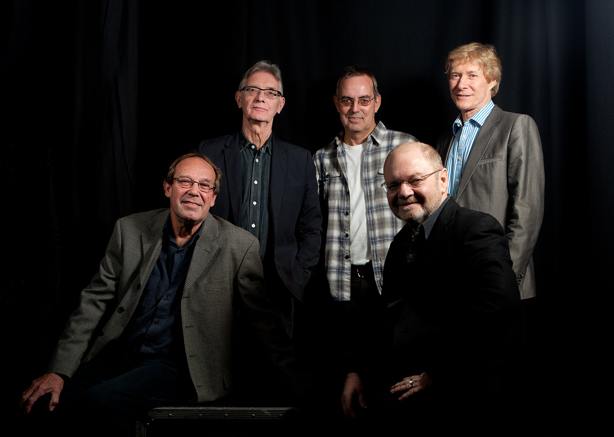 Steve Roux and the Brass Kuckle Band sound just the right act for a Bash and that's where they're going in February.  The annual Blues Bash takes place between Friday 22nd February and Sunday 24th in Broadstairs, Kent, one of the UK's seaside hotbeds of the Blues. Not so well equipped with brass knuckles but similarly equipped with talent will be acts led by The Blues Band and including Marcus Bonfanti, Mustangs, Roadhouse, Babajack, The Brothers Grimm and many more.
We asked Bash organiser Nigel Feist about progress as the dates loom:
"Preparations are well underway. The souvenir programme should be back from the printers soon, along with T shirts, lapel badges and this year (our 5th anniversary) I fancied a Blues Bash mug. Limited edition!  Once the festival starts I'm looking forward to seeing Marcus Bonfanti in the Albion at 8 FOR FREE! then one of the ticketed events is Steve Roux Friday night in the Pavilion.  The Blues Band Saturday night at the Pav is already sold out I'm afraid.  I'm looking forward to seeing some of the acts that I haven't actually seen in the flesh and preparing myself for the frustration of not being able to see all 42 bands!  It's a great little festival and there is team of organisers around the pubs ensuring things run smoothly and the right bands play in the right venues, if you're not sure of something they can put you on the right track.  Lots of the B&Bs say their already full but there are a few vacancies left.  There is a big Blues Jam Sunday afternoon which is open to everyone so just turn up and get your name on the list nice and early.  Also this year the local cinema is going to be putting on the Blues Brothers Saturday and Sunday mornings.  I haven't seen that on a big screen for 30 years!!  so come on down and say hello Friday 22nd February to Sunday 24th.  Broadstairs Blues Bash.  It's a blues thing…"
So, if you're free and in range of Broadstairs, have a Bash at the Blues.
Links:
Website www.broadstairsbluesbash.com
Facebook http://www.facebook.com/pages/Broadstairs-Blues-Bash/110662248945907
Twitter @TheBluesBash http://twitter.com/TheBluesBash
Previous blog on Broadstairs venue The Wrotham Arms http://www.bluesmatters.comblog/blues-venues-1-the-wrotham-arms-broadstairs