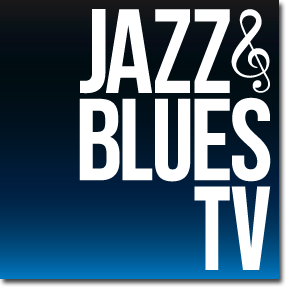 This link could present a step towards a brighter future for the Blues music we love www.indiegogo.com/jazzandbluestv. Let us explain why.
A long-nurtured initiative to get top quality Blues video around the world via every imaginable internet connected electronic device – such as PC, iPad, Xbox, mobile telephone/Smartphone, internet television, etc – is under way. Jazz & Blues TV will professionally record shows by Blues, Jazz, Soul, Latin, RnB, Gospel and Latin acts, and distribute them globally. So, for many artists, including independents and those on smaller record labels, there will be a realistic alternative to the curse of having jiggly, grainy video on You Tube with poor sound – and no opportunity to easily engage viewers to see it in the first place. Moreover, with partners like Samsung and its 15 million consumers, there is an opportunity to reach an impressive number of people, stimulating some of them to come out to gigs and to actually buy Blues music! Recordings will initially take place in partner locations in London, Torquay, New York and Los Angeles.
Blues artists lined up to feature include our US Ambassador and Blues Foundation Director Olga Wilhemine Munding, and from the UK the much-loved Big Boy Bloater, the very fine voice of Blues and Soul man Paul Cox, and the young one man band who impressed at our JAKS stage at the recent Rock and Blues Weekend in Skegness, Andy "Blues Boogie Machine" Twyman.  More are in the pipeline, alongside some great acts from the other genres Jazz & Blues TV is embracing.
There is a lot in this for Blues artists:
Production and distribution and syndication of HD audio-visual content (performance, documentary, bio) at NO COST to the artist;
Unlimited use of selected audio-visual excerpts by artist and/or their representatives for promotional purposes;
Access to a targeted online global subscription-based audience;
Full digital and social media cross-marketing to coincide with scheduled album/CD releases and tours;
Access to the Jazz & Blues TV audio download facility.
Before this can happen, a round of fundraising via Indiegogo has begun. Take a look at the Jazz & Blues TV website here www.jazzandblues.tv and to contribute visit their Indiegogo page here: www.indiegogo.com/jazzandbluestv.
You can also follow Jazz & Blues TV on Facebook www.facebook.com/jazzbluestv and Twitter @JazzAndBluesTV – with over 13,000 followers already. While you're at it, follow us too! @Blues_Matters.
We'll keep you updated on the progress of Jazz & Blues TV on the Blues Matters website, Facebook and Twitter. We hope they succeed, and if they do, we'll be working with them.