Advertisements

SAMANTHA FISH/ WILLE AND THE BANDITS
QUEENS HALL, EDINBURGH
19th October 2022
IMAGES & IMAGES: Colin Campbell
Well, it took two and a half years to prepare for this event but thankfully Samantha Fish and her band pulled out all the stops to perform tonight on her Faster Tour. This was definitely one of those, I was there kind of concerts, from start to finish this was a treat to all senses and in front of a packed, rapt excited crowd in the amazing Queens Hall, acoustics are sublime in this venue and both bands took their music to the church and gave brilliant displays. Two amazing acts celebrating that connection between audience and artists in a cathartic musical way.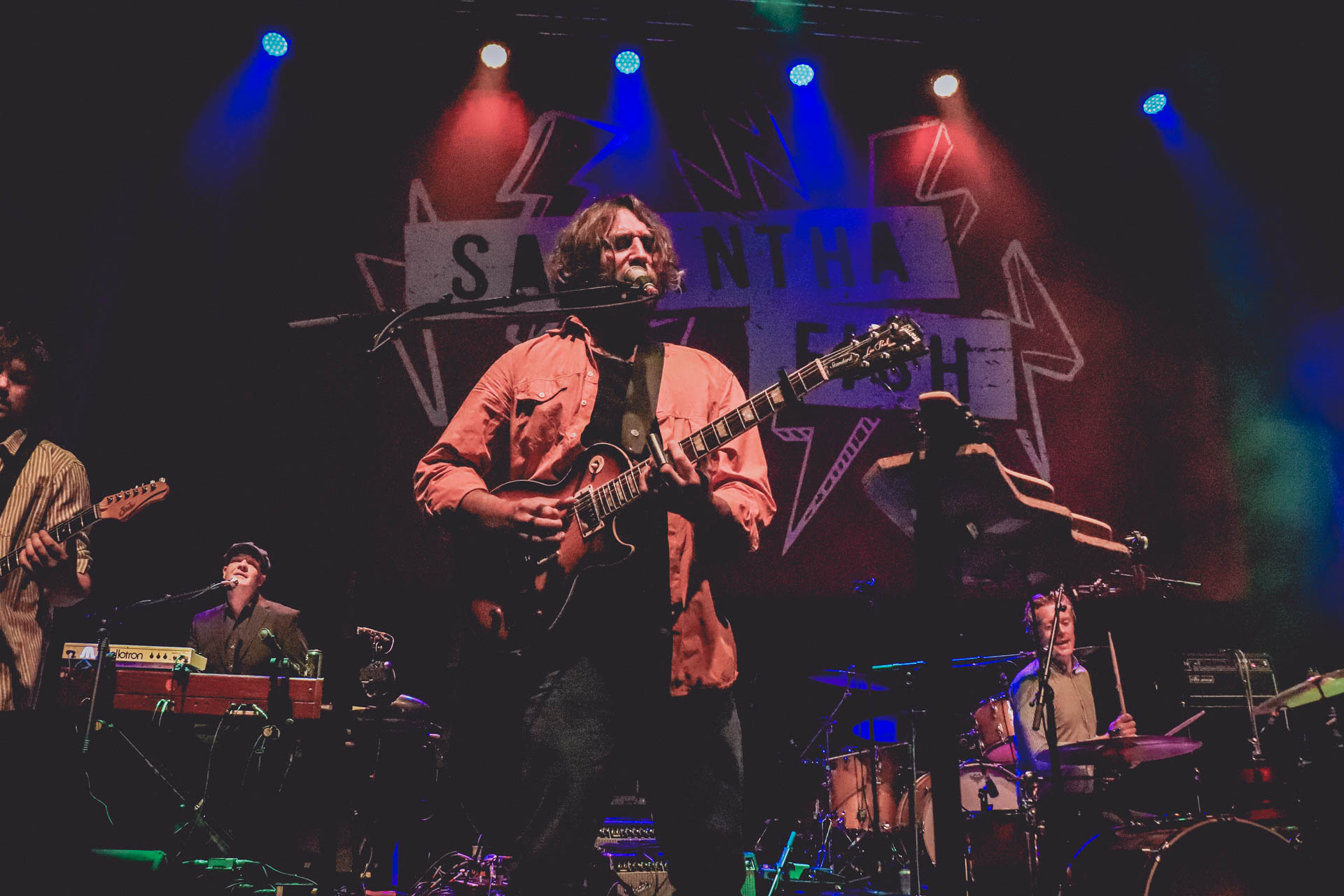 Wille And The Bandits took to the stage first and performed a forty-five-minute set of eclectic styled music fronted by lead guitarist Wille Edwards who plays a few guitars along the way including a scintillating lap steel. The band opened in dramatic fashion with Caught In The Middle, full throttle rock and blues that filled the auditorium with sonic guitar sounds and mixing a heavy rhythm section to the mix.
This was the theme of their set; Refuge felt like a psychedelic melting pot, the five members laying a groove now. They funked up the volume on Keep It On The Down-Low, fantastic drumming here. They even mixed their style of Gospel on Still Go Marching In getting the audience to sing along on the chorus "When My Rainbow Comes," an upbeat positive song.
Judgement Day segued into Four Million Days with a wonderful trippy guitar riff melting with Hammond organ, great vibe. On the song Good Stuff there are so many lyrical and sonic layers, it took a life of its own. The band really looked like they were enjoying entertaining, and the crowd lapped up the good vibes in the room. 1970 was an anthemic thrashy tune with a great build up and consummate musicianship. Last song was Bad News, lap steel meets Hammond via bass and rhythm.
A cacophony of sonics here, ending a wonderful warm up set, they ramped up the tempo with every song and got a great ovation from the audience.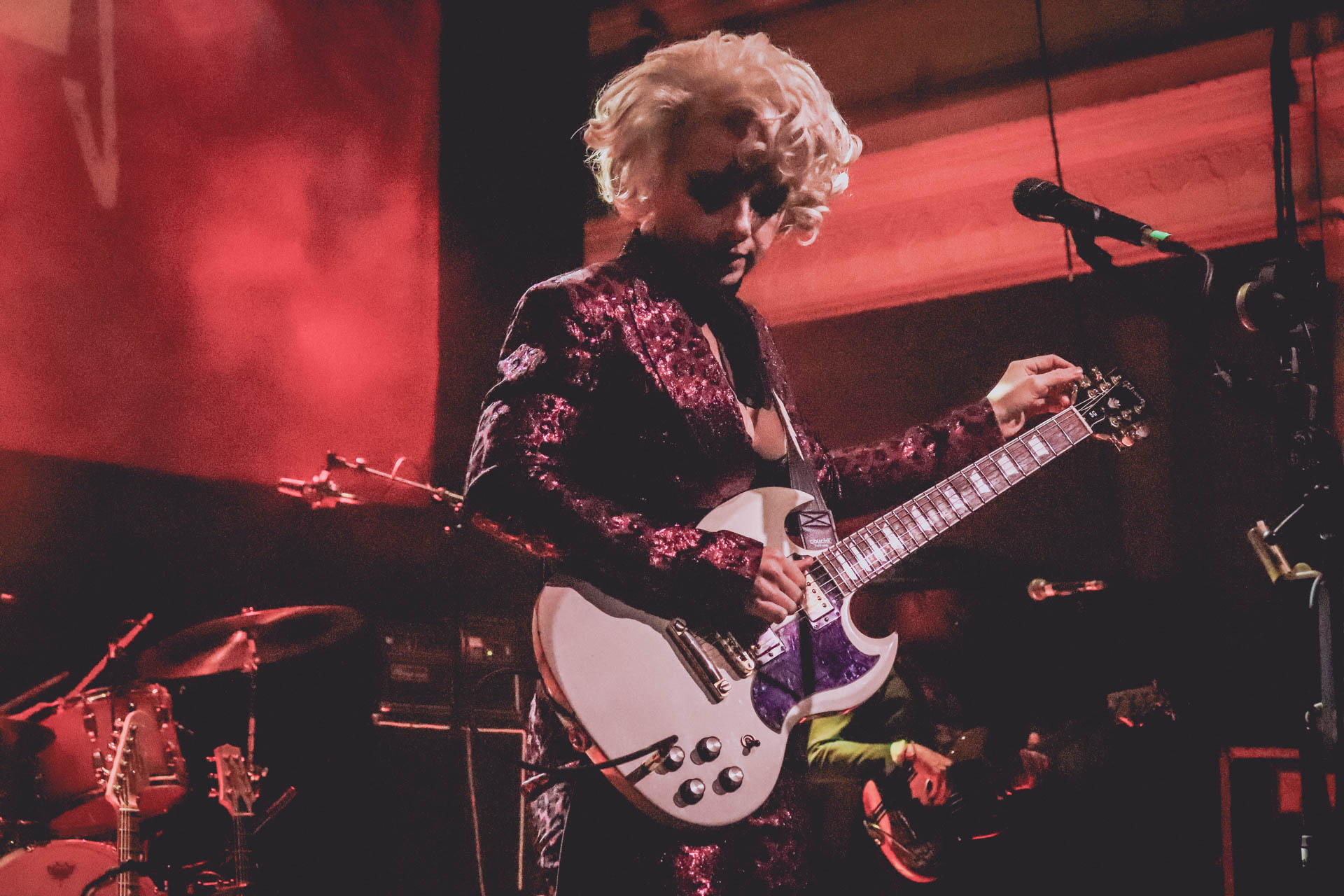 Samantha Fish entered the stage with her bandmates with a swagger and pose that just oozes confidence, leadership, style, and poise. Suited in a pink suit (Similar or the same one on the front cover of her newest release Faster), she looked around the venue then started playing that faithful cigar box guitar, letting rip on the majestic stomping opening tune, Bulletproof. Her adoring public screamed and hollered in the packed venue and the band's wall of sound echoed through the building.
The backbeat and rhythm to this was pulsating, she knows how to work a crowd and the songs to choose to get her fans and new listeners get lost in music on this superb performance. With an array and choice of guitars at her disposal it was hard to keep up with the changes, yes, they were fast. Her vocals seem to be getting better and her range has never been so good, as she snarled and delivered tunes, Better Be Lonely followed by Twisted Ambition and later, Hypnotic from the new release, with vigour and lots of finesse. Her repartee with the audience was no better than when she tried valiantly to pronounce Edinburgh!
Love letters was just an incredible incendiary delivery with great rhythm section (Sarah Tomek on drums and Bass Guitarist Ron Johnson) that just gave the whole performance a lift. If that was not enough Matt Wade added the icing to the musical cake on amazing keyboards such as on the hauntingly beautiful Hello Stranger, slowing the tempo down. Sultry vocals on this one from Samantha had the crowd rapt. Highway had a groove to move to, wonderful guitar playing throughout, some of Samantha's fretwork was just dazzling. She teased with asking if audience wanted something bluesy and went on to take the lead on the shuffle to No Angels. She even switched guitars from acoustic to electric on Don't Let It Bring You Down, she made that guitar sing, full of passion and vibrato, a stunning rendition.
The band was rocking now and in full steam no holds barred attitude on Bitch On the Run, each member got to play their part adding to the onstage chemistry.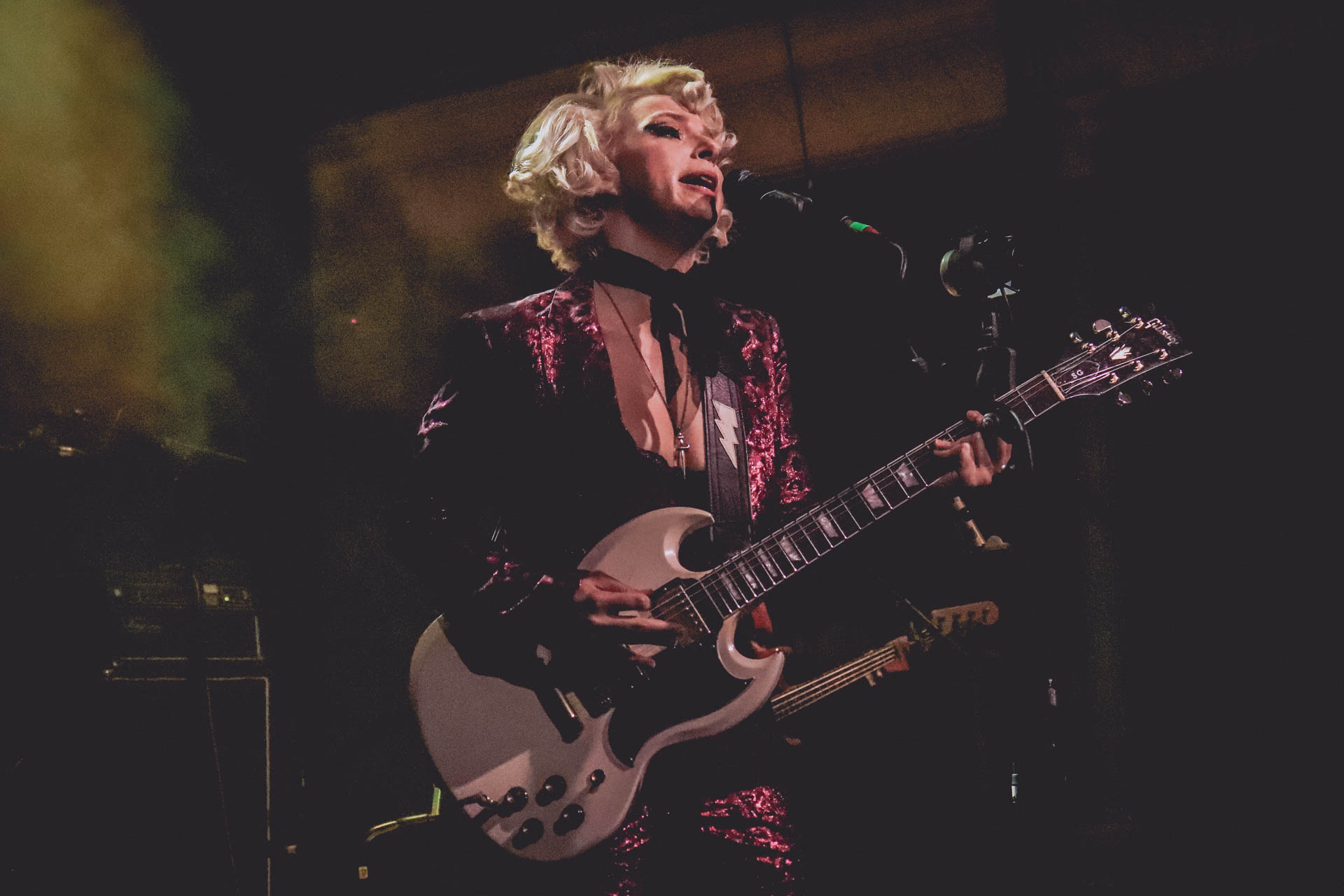 Slowing the tempo initially on Dream Girl, Samantha's vocals were still clear, concise, and remained composed despite playing gorgeous solos in high platform shoes, she is just unique, fun, sassy and full of charisma. The song got heavier as she mixed pedals and ignited the tempo, heart stopping moment.
The band finished with an amazing version of Black Wind Howlin' just full of sonic guitar work and full band sound, the crowd went wild and wanted more. After a short while they got the encore, a swampy, dirty blues take to Shake 'Em On Down, slide playing was phenomenal by Samantha, a rousing performance, she just gets better as the years go by, and genre busting leaving no style untouched. Edinburgh rocked tonight what a performance by a wonderful band, Samantha was at her rocking best.
Good luck with the rest of the tour!