Advertisements

Took a saunter over the border to Berwick to see Robbie Reay play at Repas7; a contemporary music venue/restaurant, that offers live music on Friday and Saturday nights. The venue has a low roof making acoustics sound really tasty and tonight was no exception. A full house was entertained with blues, gospel, humour throughout but most of all excellent music.
Words & Pictures: Colin Campbell  
Robbie introduced the band to begin with. He is on lead vocals and guitars, acoustic, electric and cigar box. His long-time partner on stages nationally is William Cran on harmonica, they usually have a duo. On Cajon drum was Robert Thomson. The rhythm section was completed with the additional bassline provided by Russell Field, a seasoned musician better known with the band Showaddywaddy, offering that cool rhythm to the tunes. Robbie is a great frontman, extremely entertaining and offering various backstories to his original recordings, such as his experience in going to Mississippi on the tune Barefoot Blues.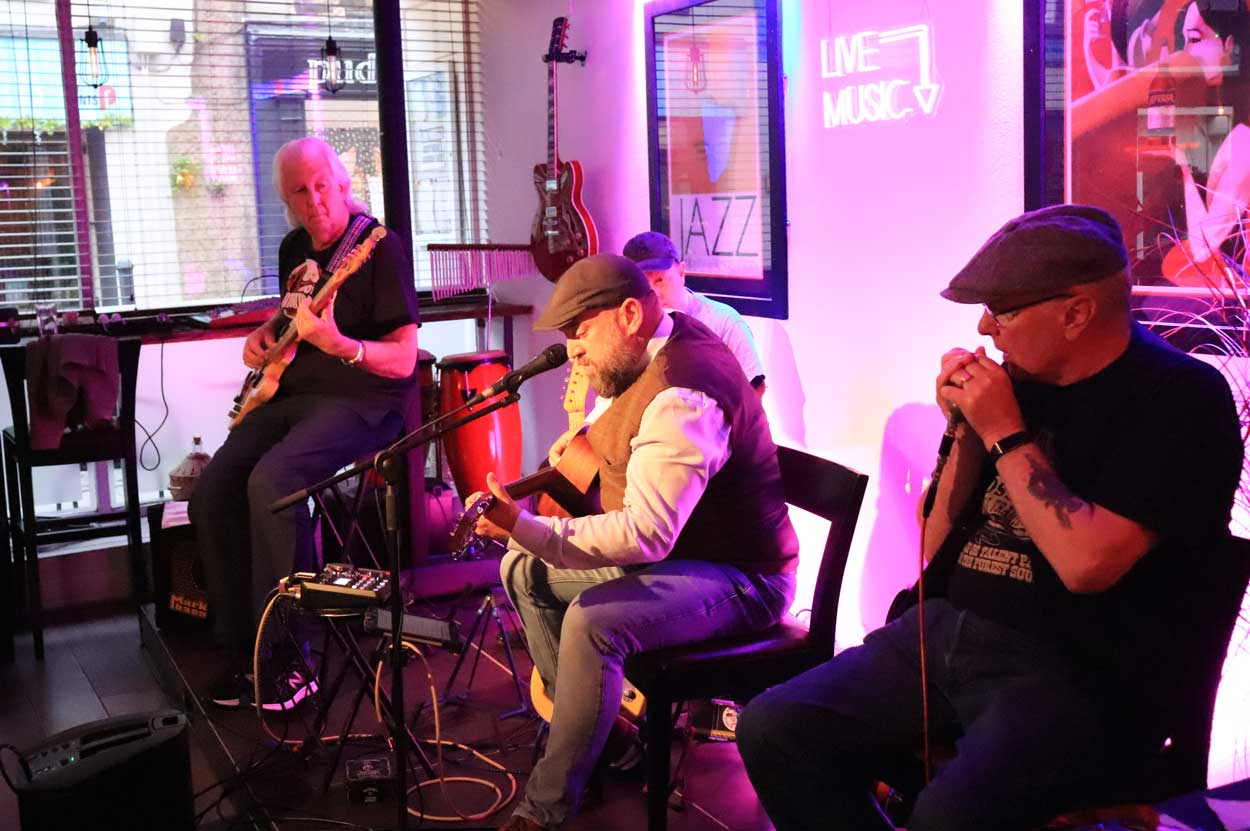 Changing guitars throughout his cigar box playing was excellent, especially on Spirit Blues, very intricate playing. Also, he knows how to work a crowd, a lot of audience participation on this song and especially later with the acapella version of Grinning In Your face, is phenomenal. Nighthawk brought delta blues to fore a raw stripped-down version here, Willie taking the harmonica vibes to the audience. Up and Down the title track of his latest album had punch and great rhythm again an audience favourite.
Advertisements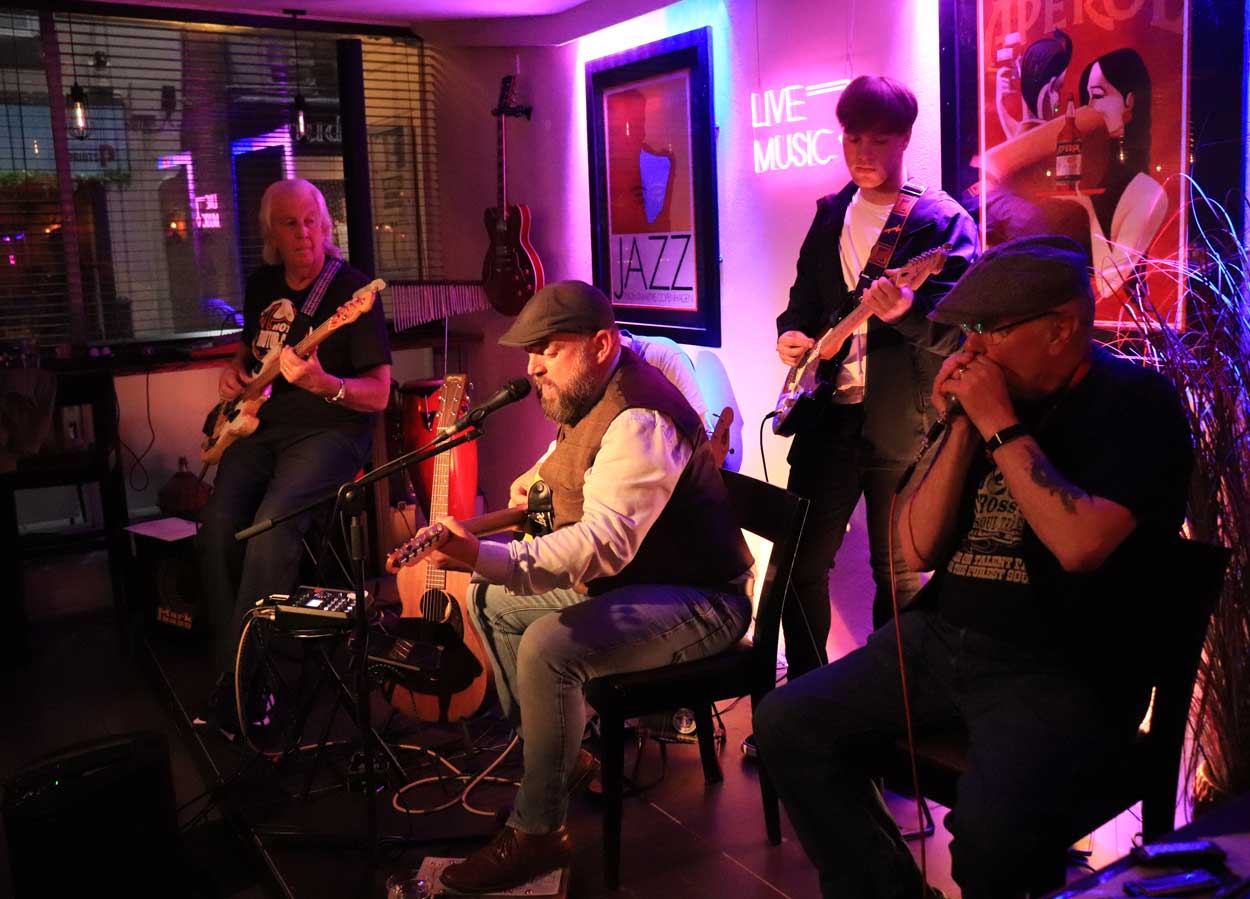 The set was interspersed with other reinterpretations of Got My Mojo Working and a visceral beat on Boom Boom Boom Boom brought the spirit of John Lee Hooker into the room. More originals like 2020 Blues hit home what the pandemic has done to people's mental health, but the lyrics really complimented the connection we all have with live music, a true need for companionship and sharing the joy of playing music. Ozzy Reay, Robbie's son sat in for a few songs on rhythm guitar, he appeared confident standing behind his dad, good to see the younger generation getting into the blues genre. Overall, a very enjoyable night of music, nearly two hours of solid entertainment, Robbie pours his soul into the music he plays. The band were top notch, sound and lighting was superb giving that Blues Club feeling.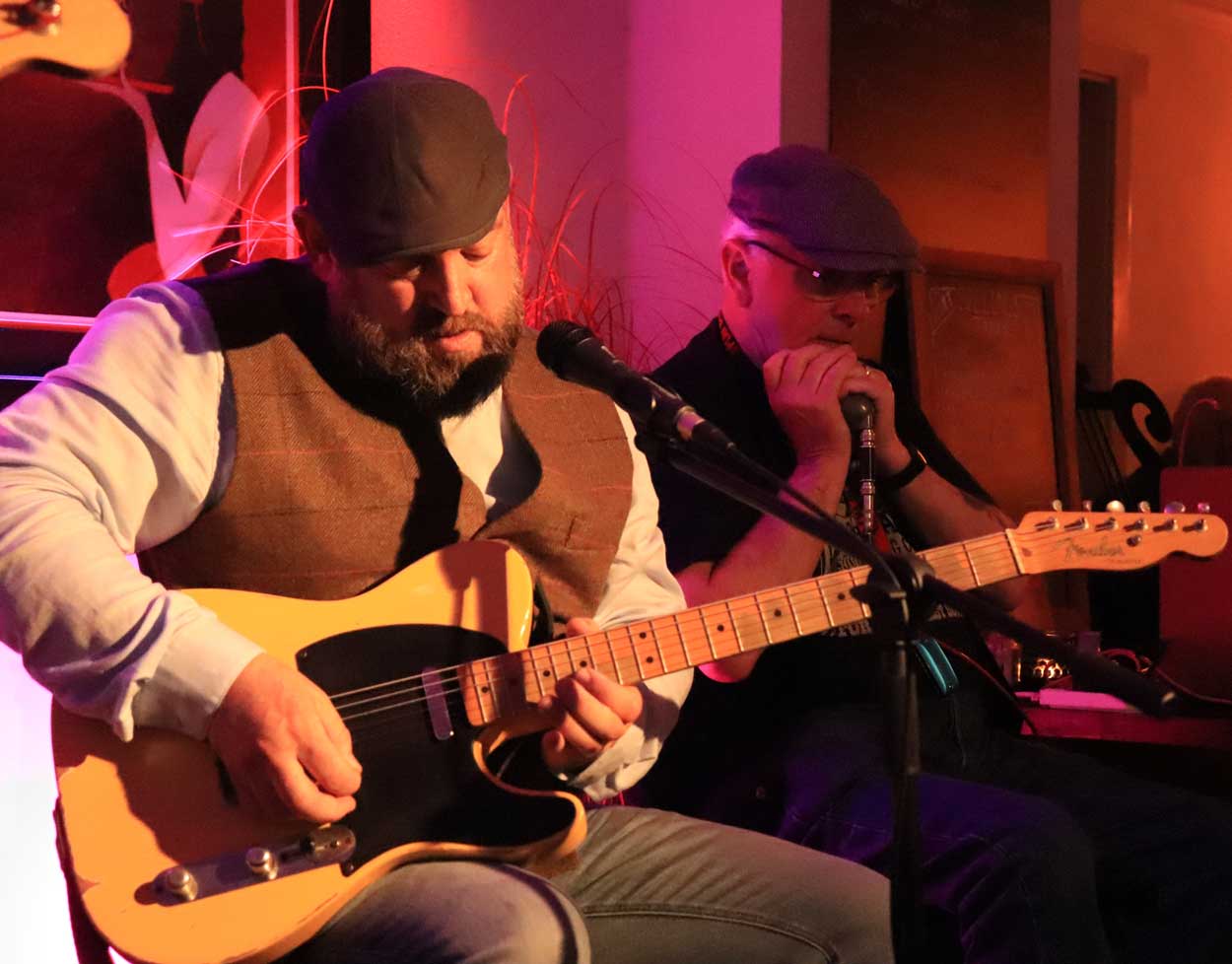 Let the good times roll, music is back with a vengeance go out to your local music venue, pub wherever and sense that feeling that stirs your soul. A great night's entertainment; catch them where you can.