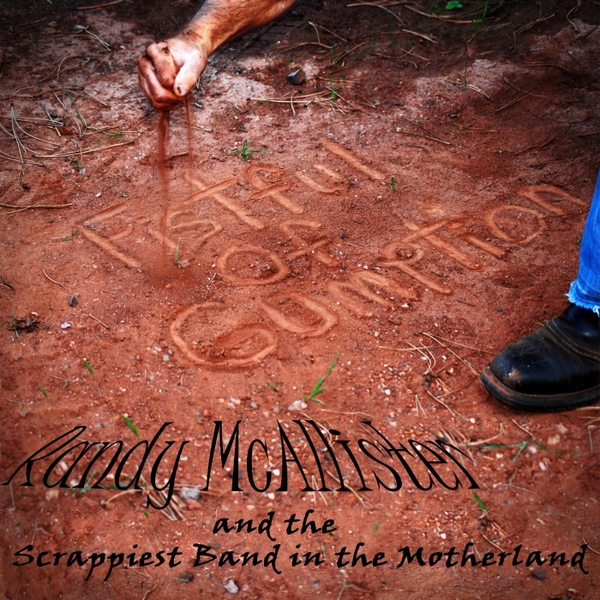 McAllister is a seasoned Texas blues and roots singer/songwriter who also plays the drums and blows harmonica on this set of mostly original songs.
C'mon Brothers And Sisters is a high-energy command featuring a pumping beat, flying fiddle from Van Nuys and slinky slide guitar from Rob Dewan.
A cover of Earl King's mellow 60's soul song Time For The Sun To Rise features McAllister crooning sweetly and a lovely guitar solo.
Ride To Get Right is a barnstorming country hoedown tribute to Otis Redding and Earl King with Van Nuys whipping up a storm on fiddle and furious drumming from McAllister.
My Stride is a sturdy blues-rocker featuring superb slide guitar from Dewan and blues wailin'' harp from McAllister.
The funky Background Singer leads into the ballad The Oppressor featuring great work on fiddle by Van Nuys, excellent guitar and soulful vocals.
The humorous Leave A Few Wrong Notes is a rocker featuring wailing harp, organ and honky-tonk piano from Carson Wagner.
This is Texas blues and roots at its best – invigorating, exciting and sometimes rough-hewn but always effervescent and enjoyable.
The shuffle of Band With The Beautiful Bus is a jaunty country influenced roller with Andrea Wallace joining in on vocals and Dewan airing his country licks on guitar.
Closing track East Texas Scrapper is a swaggering blues-rocker featuring McAllister's wailing harp duelling with Van Nuys' nifty fiddle and Dewans stinging guitar riffs making for a great finish to an excellent album.
This one comes thoroughly recommended.
DAVE DRURY
For more info and to purchase this album – Randy McAllister