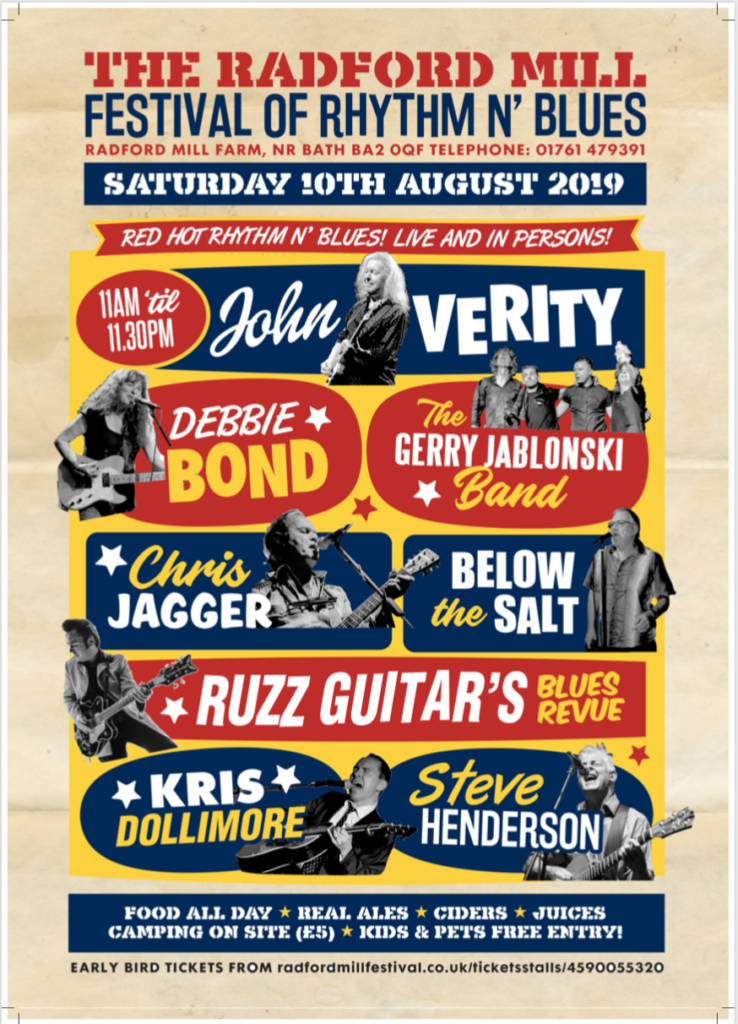 From a humble gathering, Radford Mill R&B Festival has swiftly become a challenger to more established similar events!
Eight great Rhythm & Blues acts spearhead our next extraordinary music festival on Saturday, August 10th, 2019 in the idyllic riverside setting of Radford Mill Farm in Timsbury, just outside Bath.
This picturesque area features traditional English gardens and plants with the pretty Cam Brook running through its grounds; providing a relaxing and restorative ambience to stroll around and enjoy between bands.
The Bands themselves perform under a large marquee which has the sides lifted for exterior visibility. This marquee is set in a natural amphitheatre which enables the audience to sit outside and enjoy the excellent audibility. In the event of rain, everybody could comfortably move undercover.
Gates open at 11 am on Saturday 10th August 2019 with the programme running through until 11.30pm.
Children under 16 have free entry into the festival as we want to encourage the next generation of music lovers, and we welcome well-behaved dogs, too!
With acts this year such as John Verity, Debbie Bond, Gerry Jablonski Band, Chris Jagger, Kris Dollimore and more, it's plain to see why Radford Mill is fast becoming the new favourite!
For full details and to book your tickets see www.radfordmillfestival.co.uk