Blues Matters magazine reviews a vast catalogue of CD's, books, DVD's, live performances, and more. Here's a little taster of two CD reviews that will appear in issue 71, out at the end of March 2013.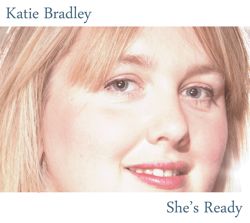 First, the debut album by Katie Bradley, 'She's Ready'. Since the review was written, Katie was booked to appear by the sea at the Broadstairs Blues Bash. Katie has been (appropriately) starting to make some waves on the British Blues scene.
"Katie Bradley's Blues are served warm, smooth, and – often – languid. 'She's Ready' is the kind of CD to listen to in a reclining chair with your hands behind your head and a tall drink at your side. Katie's voice, at times strong, at others mellow, does the original and covered songs on this album justice. Her band support her efforts well, with some flowing guitar and haunting harmonica."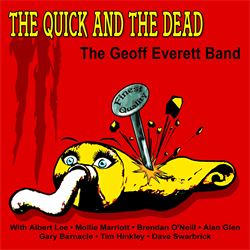 And now we take a look at the new album by Geoff Everett, 'The Quick and the Dead'. The album features input from that ubiquitous master of the harmonica, Alan Glen, Mollie Marriott (yes, that Marriott), and British guitar icon Albert Lee.
"The excellent opening song, 'If you can't fight, wear a big hat', sets the tone: always fun, frequently fast and sometimes furious. Geoff has clearly read the Blues rule book that says you can either play guitar like an old guy on a porch, or like Stevie Ray Vaughan… it is probably proving useful hanging in strips in Geoff's loo. Instead, there is plenty of variety here, and some classy input from guest musicians including Albert Lee. This album is a good listen throughout and can be recommended to anyone who has an open mind, a liking for something a bit different, and who loves good slide guitar and Blues harmonica."
To read the full reviews, and what we think of the tracks on the albums, simply subscribe to our great magazine.
Katie's website here: www.katiebradleyblues.com
Geoff's website here: www.thegeoffeverettband.co.uk