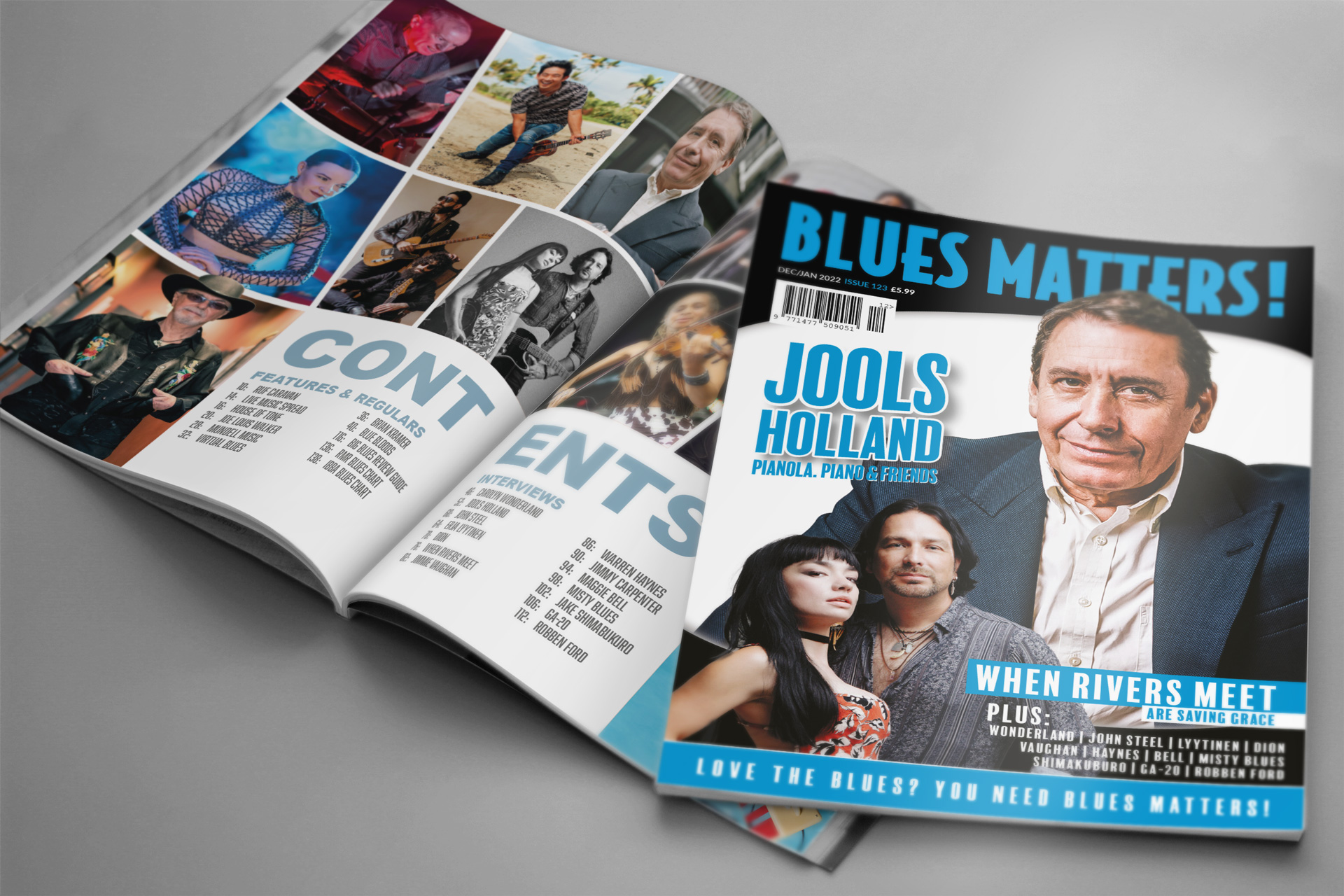 The December/January issue of Blues Matters is jam-packed with 148 pages of blues.
We've got the man behind the Hootenanny, Jools Holland, on the cover with When Rivers Meet who are about to release their new album. Interviews include Carolyn Wonderland, John Steel, Erja Lyytinen, Dion, Jimmy Vaughan, Maggie Bell, Misty Blues, GA-20, Robben Ford and Jake Shimakuburo.
Find the latest music in our massive review section which is now bigger than ever – plus loads of features too!
Love the Blues? You NEED Blues Matters!