Philip Sayce 'Influence' album teaser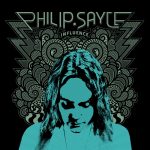 Philip Sayce's new album 'Influence' is released 25th August, but Blues Matters can bring you a special album teaser video, containing clips from each song….
The album will be released on Ltd. Edition 180 gram double vinyl (1,000 copies only), CD and digital download. The authenticity of his guitar playing throughout the new LP is overwhelming, and yet, it is the craftsmanship, production and emotionally compelling song arrangements that evoke a passionate and spiritual impact that's unforgettable.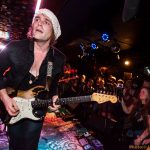 Originally born in Wales, Sayce moved to Toronto as a young child. As a teenager he became heavily influenced guitar greats including Stevie Ray Vaughan, Jimi Hendrix, Eric Clapton, Jeff Healey and Mark Knopfler. "I still have distinct memories listening to these incredible musicians," Sayce says. "Their music had a huge effect on me."
His first live music experience was an Eric Clapton gig at Toronto's Maple Leaf Gardens. "This groovy version of 'Crossroads' had such an impact on me," Sayce recalls. "It was that musicianship, which laid the foundation for me. What Clapton did was very different from what many younger artists do today. It was about spilling your heart out." The name of Sayce's new album "Influence" says it all. The album includes visceral covers and inspired originals. The blues guitarist is wise enough to realize that it doesn't matter if you're an interpreter or a writer – it's about delivering a song that's going to sear the listener's brain. "You want to make some sort of emotional connection," Sayce says. The opening track, 'Tom Devil,' is a psychedelic stunner, which showcases Sayce as a master of the six-string. "That song is about paying tribute to often forgotten roots of where modern Western music originates," Sayce says. "My intention is to move away from 'flavour of the month' and to reconnect with spirit." The reason why Sayce's sonic approach works so well is because of his disregard of trends. He goes with what moves him. 'Out Of My Mind' is a mighty tip of the cap to the man, who changed modern blues guitar, Jimi Hendrix. "I couldn't help but do homage to the master," admits Sayce. "Hendrix really moved me at an early age. My take on this one was just to go all out and have fun." Sayce is unpredictable. 'Fade Into You,' a moody, moving piece, which showcases his guitar brilliance, but it's also inspired by real life experiences. "This song is definitely one of the heaviest songs, if not the heaviest song on the album," Sayce says. "It comes from a very hurt, sad, dark place. It's about being screwed over in the music business." Many seminal artists have been on the short end of the stick in the music industry, particularly blues greats. Buddy Guy didn't break until he was 30 years into playing the game. But Sayce, who is still so young and vital, kept plugging along. He bounced back with a sonic masterpiece, which features blazing guitar licks and unbridled joy, particularly when he renders covers, such as the Little Richard gem, 'Green Power.' It's a relatively obscure R&B classic. It's a tight tune that builds and builds that the legendary vocalist/pianist recorded during the early '70s. "There's no better rock and roll singer than Little Richard," Sayce says. "I just wanted to have fun with 'Green Power' and do it justice. It's a song everyone should know. During the recording I was staying at a hotel in Nashville that Little Richard spends a lot of time in. I was in the lobby one day and I saw him and he figured out that I'm in the same industry as him, he acknowledged me and that was cool. It was no small feat to try doing a Little Richard song. It's pretty much a live take. It happened so quickly. (Producer) Dave (Cobb) said 'that's a take' after the second try. It just worked out immediately." Sayce and Cobb certainly know how to pick songs. They unearth Graham Nash's long forgotten 'Better Days,' which is the gorgeous centre piece and perhaps defining 'Influence' track. "Better Days' is such a beautiful composition," Sayce says. "That song is so underground and it connected with the head space I was in. To me, it's about how this business takes a toll on your psyche. It's an unbelievably heavy song." 'Better Days' is also about perseverance and dogged determination. Influence' may be about paying your dues, but is also Sayce's ticket to the next level. "I just want to make the best music that I can," Sayce says. "I'm inspired by great music, whether that's by Hendrix, Stevie Ray Vaughan, Frank Sinatra, Donny Hathaway or Pharrell (Williams)." Sayce has won the approval of a number of acclaimed artists. He recorded and toured with the late Jeff Healey and Melissa Etheridge. "She is a tremendous musician and just a great person," Sayce said. "It was a wonderful experience with her. Jeff was just off the charts. He would simply put people in a trance when he performed. It was otherworldly." And then there was Sayce's unforgettable performance at Eric Clapton's Crossroads Festival at Madison Square Garden in 2013. "It was amazing," Sayce says. "In some ways I went full circle since my parents played Clapton and Dire Straits when I was growing up. I heard nothing but the best then, and that's what I'm trying to do today."