Advertisements

Blues Rock Superstar Joe Bonamassa Set to Release Groundbreaking Live Performance From The Iconic Red Rocks Amphitheatre.
Today, the three-time GRAMMY-nominated guitarist and 25x Billboard chart-topper Joe Bonamassa has announced Tales Of Time, a sprawling and expansive live concert film and album featuring material from his latest #1 studio album, Time Clocks. Filmed at the breathtaking Red Rocks Amphitheatre in Colorado in August 2022, with a stunning visual backdrop that served to highlight the beauty of the music, Tales Of Time captures a stratospheric performance by the blues-rock titan, as his virtuoso guitar style and unique technique and flair elevate the evening to an almost heavenly high.
This incredible undertaking produced by long-time collaborator and producer Kevin Shirley (Led Zeppelin, Iron Maiden, Journey). Tales Of Time will be released April 14th worldwide via Bonamassa's J&R Adventures in CD/DVD, CD/BR, vinyl, and digital formats.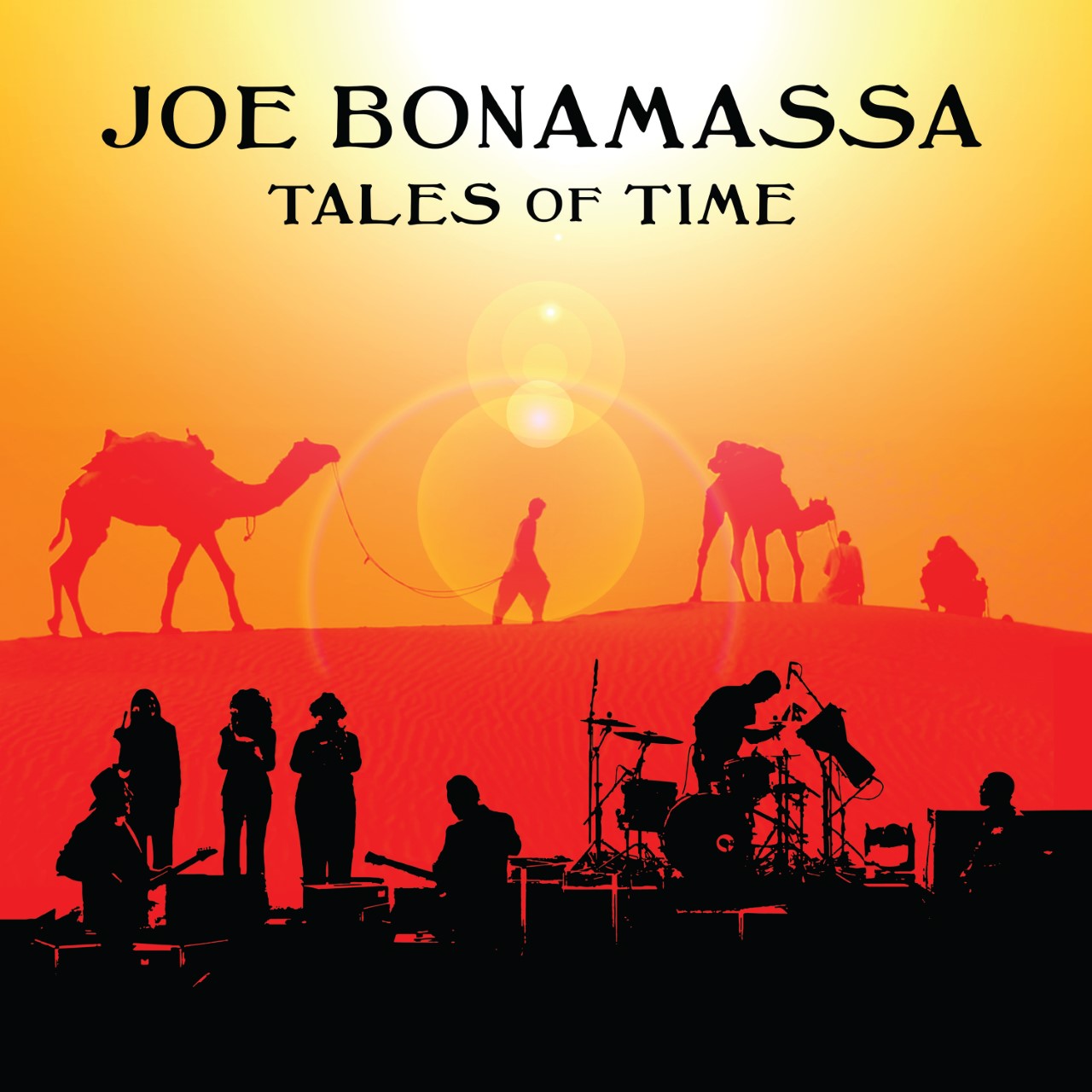 "This live show represents our most progressive and largest production to date focusing on my most ambitious studio album to date "Time Clocks." The iconic Kevin Shirley once again has produced both wonderful music and a wonderful visual. My band was a force of nature on this show and it truly was a special night." – Joe Bonamassa
Advertisements

'Tales Of Time' by Joe Bonamassa (CD)
1. Notches
2. The Heart That Never Waits
3. Curtain Call
4. Mind's Eye
5. Questions And Answers
6. The Loyal Kind
7. Known Unknowns
8. Time Clocks
9. Just 'Cos You Can Don't Mean You Should
10. Evil Mama
'Tales Of Time' by Joe Bonamassa (DVD/BR)
Dawn Of Time (Intro)
Notches
The Heart That Never Waits
Curtain Call
Mind's Eye
Questions And Answers
The Loyal Kind
Known Unknowns
Time Clocks
Evil Mama
Midnight Blues
I Didn't Think She Would Do It
Just 'Cos You Can Don't Mean You Should
Mountain Time
Times Tail (Credits)
Bonus Features:
Dust Bowl
Band Intros
The Ballad Of John Henry
'Tales Of Time' by Joe Bonamassa (3 LP – 180 Gram Vinyl)
Side A
1. Notches
2. The Heart That Never Waits
Side B
1. Curtain Call
2. Mind's Eye
3. Questions And Answers
Side C
1. The Loyal Kind
2. Known Unknowns
3. Time Clocks
Side D
1. Dust Bowl
2. Evil Mama
3. Midnight Blues
Side E
1. Just 'Cos You Can Don't Mean You Should
2. Mountain Time
Side F
1. I Didn't Think She Would Do It
2. The Ballad Of John Henry