Advertisements

Internationally renowned guitarist Ana Popovic has built her career on defining and describing, on her own terms, the essence of American music, simultaneously pushing limits, bending genres, and reinventing her music and herself with each new record.
Not surprisingly, she can claim any number of notable accolades and achievements from the highest quarters of the music industry. She's shown her commitment to celebrating her guitar-driven, eclectic music style through consistent touring, awards, and recognition for the past 25 years. In the process, she's emerged as one of the most thoughtful, dynamic, and committed performers in modern songwriting and guitar.
Ana's new album, "Power," due for release on May 5, 2023, by ArtisteXclusive Records, brings those dynamics to the fore and, in the process, turns this set of songs into both a powerful and personal tale of survival through faith, determination and tenacity. They were spawned from a decidedly tricky set of circumstances that tested Ana's devotion to making music and her perseverance. 
Ana embarks on a UK tour from 8-12 March, taking in Chester, The Live Rooms (March 8), Stroud, The Subscription Rooms (March 9), London, O2 Islington Academy (March 10), and Southampton, The Brook (March 12). Tickets are available in the link below. Special guest is Toby Lee.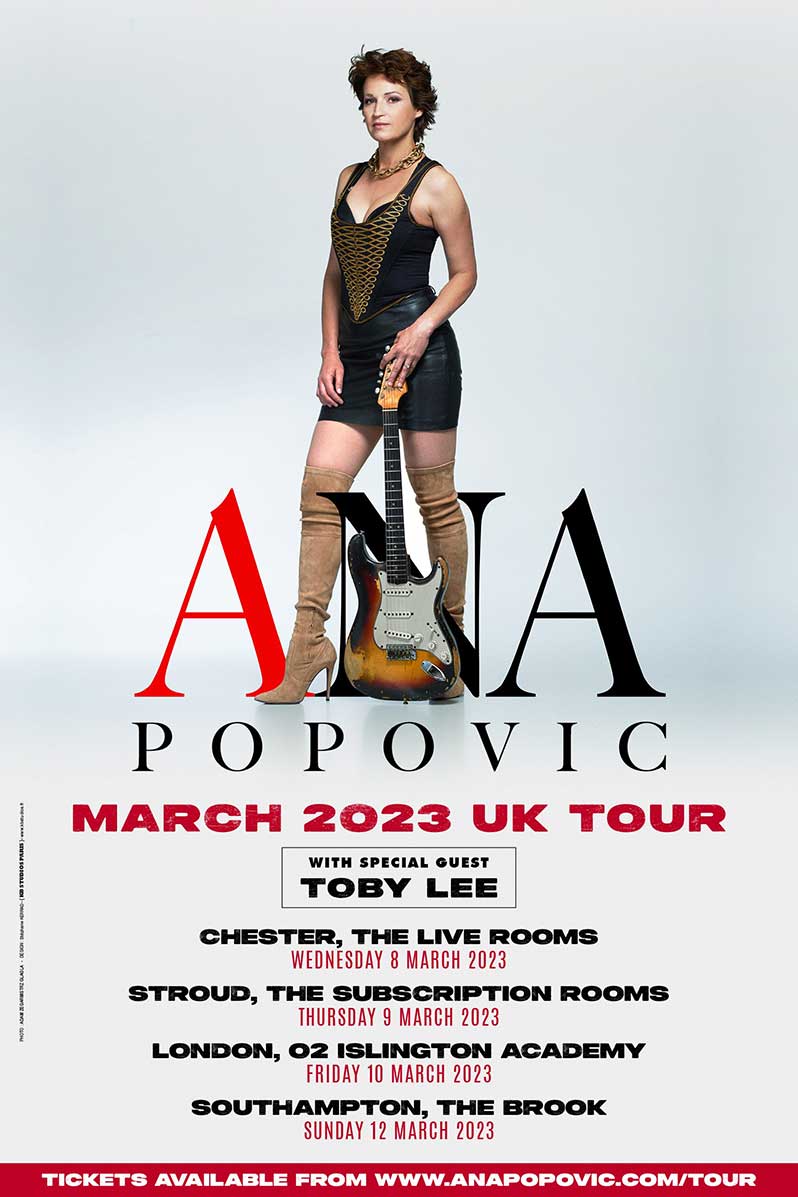 "Power" symbolizes unity. The album cover art depicts two holding hands, black and white, is what this world needs. It's the power, and it's the force that's going to move this world forward. Without that power, there wouldn't have been so much remarkable music today, ideas, and reforms. And indeed, not this record. This story is about friendship and embracing yourself with everything life throws at you.
"In the fall of 2020, while the world was dealing with Covid, I found myself in a dire and devastating situation," says Ana. "I was diagnosed with breast cancer. Having lost my mother three years before the same illness, my world just crumbled. My family had just built a beautiful new home in Manhattan Beach, California. It seemed that everything we had looked forward to, suddenly came to a crashing halt."
"It left me with so many uncertainties. We didn't know what to do," continues Ana. "Should we move back to Europe? Should I abandon my music career and simply stop performing? I didn't know what choices I had or what path I should take."
Her bass player and musical director, Buthel, gave her the support and encouragement she needed.
"You can't retire! You're born for this," he told her. "We've got work to do. We need to touch people with our music." "He simply has that gift, Ana says; he can build people up!"
Consequently, between fourteen chemotherapy treatments and flights back and forth between L.A. and Amsterdam, where she received her treatments, Ana and Buthel connected on Zoom to write the material that coalesced as the new album. Then scheduled demos, recordings, re-recordings, and live shows with her band took place between her treatments. She never missed a show.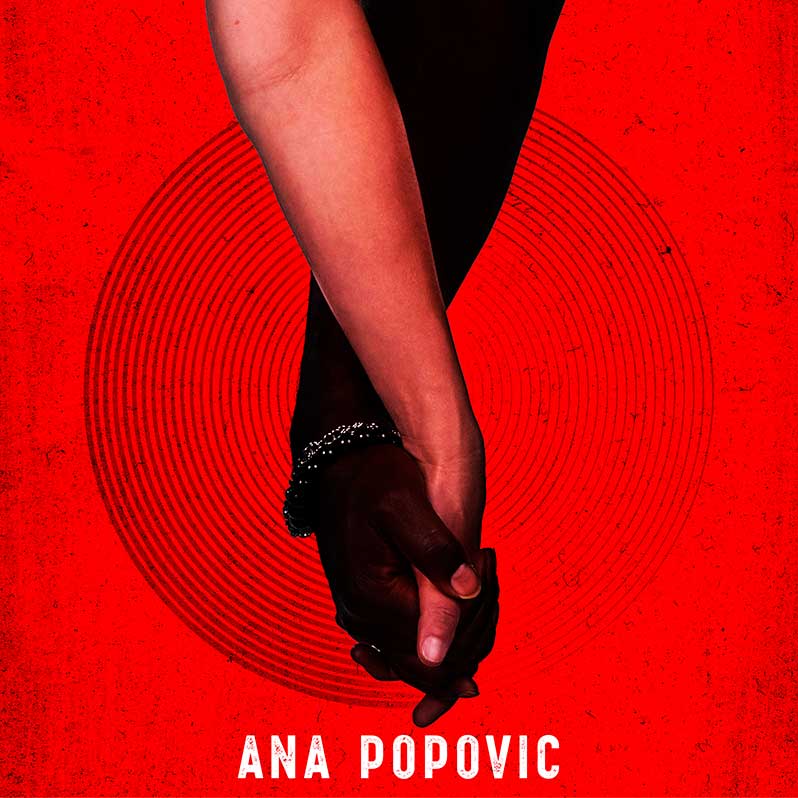 Buthel was there for me," recalls Ana. "He took care of the band, oversaw the music, and even chose wigs and hats with me, encouraging my new look, and our new sound while helping me through every difficult day on the road. This record brought my spirit the salvation it needed, and ultimately, the music and my '64 Fender Stratocaster saved my life. I'm convinced now more than ever that guitars CAN save lives."
On this record, Ana plays Fender Strats, Gibson Les Paul, D'Angelico jazz guitar, and even classical nylon string guitar. She takes the audience on a voyage from rock riffs to hard stomping blues, to fast, slick, jazzy licks to slide guitar, and more.
The songs shared on "Power" testify to her conviction. Recorded with an all-star line-up of top-notch musicians from Detroit, Dallas, and New Orleans, like the powerhouse drummer Chris Coleman (Beck, Chaka Khan, Stevie Wonder), she and Buthel wrote and produced the album, which was then mixed and mastered by multi-talented Grammy Award and Dove Award-winning producer Jeremy Bishop Hicks. The results confirm the emotional investment that allowed each entry to become a testimonial to Ana's potency and prowess. With her skilled guitar solos, always in the service of the song, ranging from sizzling rock and blues guitar to smooth and sultry jazz licks, her vocals range from electrifying to soulful, Ana and company veer from hard stomping blues to relentless rhythms and searing soulful refrains. "Our sound is so eclectic – it's a gumbo of rock, blues, gospel, soul, funk. It's black AND white, like the cover of Power."